Last-Minute Packing and Moving in Melbourne
Careful Hands Movers are your top choice for last-minute packing and removals service in Melbourne. Melbourne removalists understand that life can be unpredictable and aim to help make your move as stress-free as possible.
Whether you're relocating for work or personal reasons, we have a team of qualified professionals who will provide efficient and thorough service. At our moving company, our furniture removalists handle all types of moves, from small apartments to large homes, and offer various services to accommodate your needs.
Our experienced removalists in Melbourne are here to ensure you're stress-free during the entire moving process. During a last-minute move, we will adequately pack and carefully unpack your belongings at your new location, ensuring nothing is damaged or broken. We also provide furniture assembly, storage solutions, and more to make your move easier.
We understand how stressful last-minute moves can be and will do our best to make it a smooth transition for you. If you're in a last-minute rush and need help packing up your belongings, we also offer our unpacking service. Our last-minute moving service will swiftly pack all your items into boxes and load them onto the vehicle for transport.
No matter what kind of move you're making, the team at Careful Hands Movers is here to provide you with efficient and great last-minute removal services. We'll ensure you reach your destination on time and with everything intact! Contact our furniture movers today for more information about our last-minute removalist services as well as a storage container.
Know Who Trust for Last Minute Removals Service
When you need reliable and efficient last-minute removals in Melbourne, look no further than Careful Hands Movers! Our experienced team of professional movers is knowledgeable and dedicated to providing the best service for our customers. Moving can be stressful, so we're committed to removing the hassle from your relocation experience.
We specialize in Last Minute Removalists Melbourne and accommodate your needs no matter how tight the timeline is. Whether moving locally or interstate, Careful Hands Movers will ensure your belongings are packed and transported with care. Our movers are trained to use the latest packing supplies and techniques to ensure maximum protection for your items.
At Careful Hands Movers, we also offer a wide range of additional services on top of removals services to help make your move stress-free and simple. Our friendly team will happily provide advice on packing and moving materials, as well as assist you with dismantling and reassembling furniture. We can even pick up your box hire or take care of storage solutions so that you can focus on the more important aspects of last-minute removals.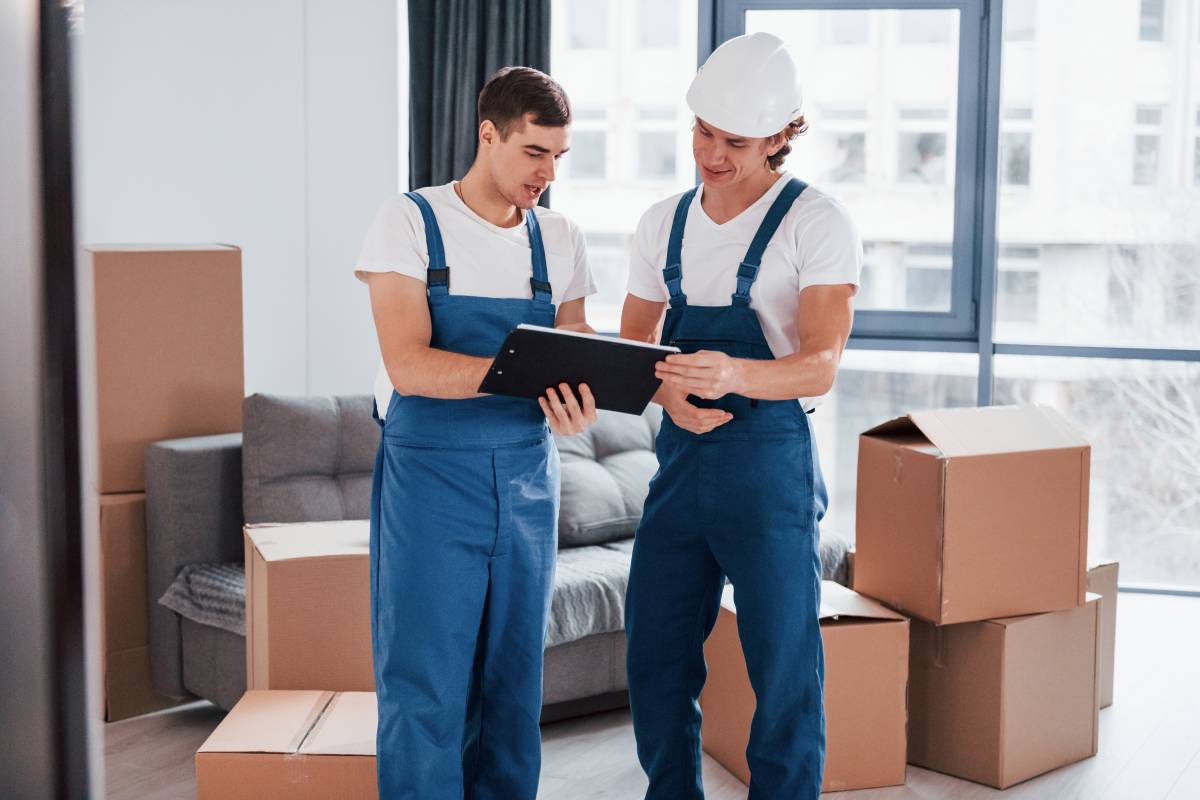 Cartons & Moving Boxes
Last minute moving can be daunting, but you don't have to face it alone. Careful Hands Movers is here to take the stress out of your move! We supply all our clients with the necessary packing materials to securely transport their items and arrive unscathed at their destination. Don't worry about stressing over packaging – let us handle everything with extra care and precision when moving house.
Picture boxes
Porta Robes
Book boxes
Striped bags
Your belongings will remain safe and secure during transit with last-minute removals Melbourne because each crafted with reinforced walls and tops for maximum protection. We offer a variety of sizes to fit your needs perfectly; you can trust that no matter what size box you choose, everything inside will stay undamaged throughout the journey.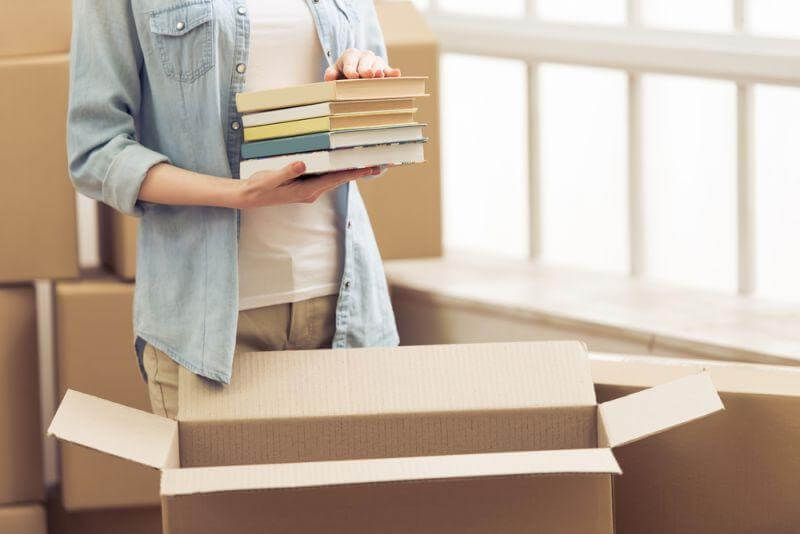 Need to Move to Melbourne Fast? Call Us!
Melbourne is located in the heart of Australia, making it an ideal place to live and work. It's no wonder that many people choose to move here every year. However, moving to a new city can be stressful and expensive. That's why Last Minute Removalists Melbourne is here to help with moving house services in Melbourne.
Melbourne is an amazing city with its unique blend of cultures, stunning scenery, and world-class educational institutions. It's a vibrant and exciting city that attracts people worldwide looking for adventure.
For those who choose to make Melbourne their home, there is plenty to enjoy with its countless eateries, galleries, parks, and more. But moving to a new city can be overwhelming with so much to plan and organise.
At Careful Hands Movers, we understand that you don't have time to waste on relocating. That's why we specialize in offering fast and reliable removal services so you can settle into your new home quickly and without any stress.
Among the best spots to see in Melbourne are the Royal Botanic Gardens, Eureka Skydeck, and Federation Square. Moving to Melbourne can be daunting, but with our experienced team of removalists, you can rest assured that your belongings will arrive safely and securely.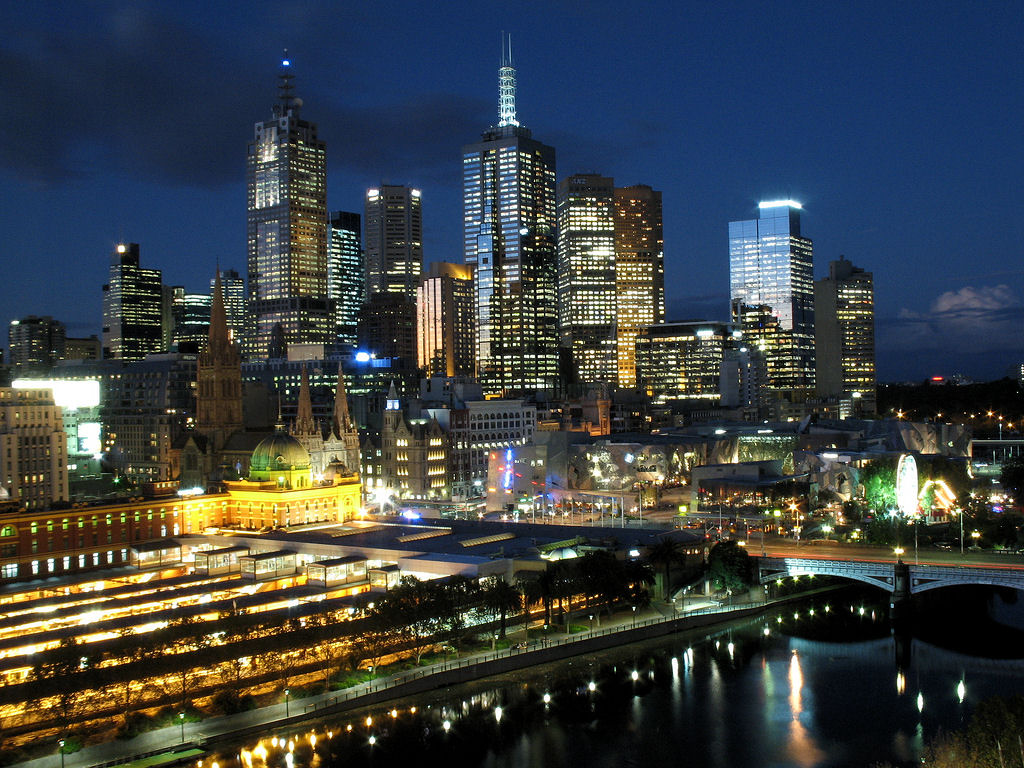 Ask Us for a Quote Today
From a simple move within the city to an extensive relocation abroad, Careful Hands Movers will take care of all your needs for a stress-free journey. Contact us today, and let removalists in Melbourne handle the hard work while you enjoy life!
Our Services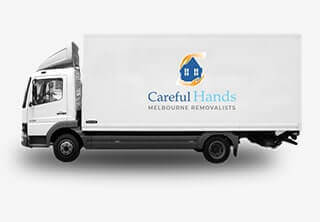 Interstate Removals
Careful Hands Movers offer dependable and competent interstate relocation services. Our team of knowledgeable services in Melbourne can rapidly help you move your possessions to another state with total safety. We provide precise quotes and adjustable payment plans, so you'll know precisely what type of value for money you're getting.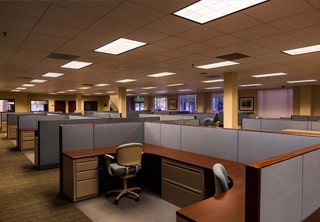 Office Removalists
Moving a business doesn't have to be difficult when you enlist the help of Careful Hands Movers. We specialize in professional office relocations throughout Melbourne, alleviating stress and giving you peace of mind that your move will be handled carefully. Our moving services team offers complete relocation services–from packing furniture and equipment to setting up the new premises; we take it off your hands!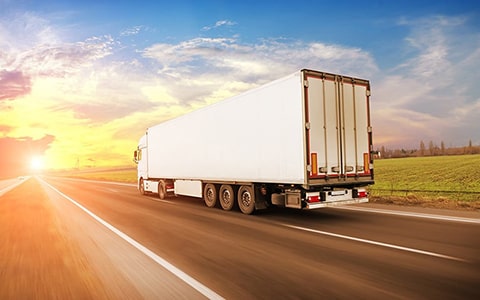 City Movers
When relocating within Melbourne, Careful Hands Movers offers comprehensive solutions. We take great care to ensure everything is packed and moved safely and securely; we even offer a storage facility if needed. Our moving services team is experienced in local moves, so you can be sure that your belongings are in safe hands.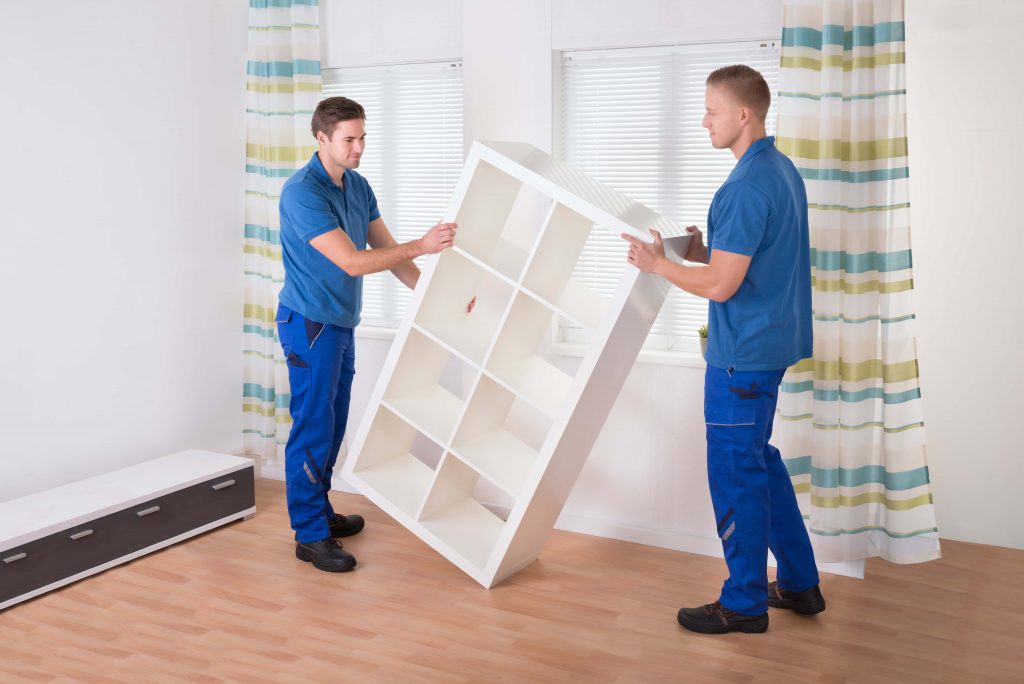 Furniture Removals
We know how exhausting it can be to move furniture, so we have professional specialists who use the appropriate equipment and techniques to guarantee your furniture arrives in its original condition. Not only do our experts take care when moving your pieces, but they also provide packing materials for any fragile items you may need to be transported. Let us make relocating easy by taking advantage of our removal services today!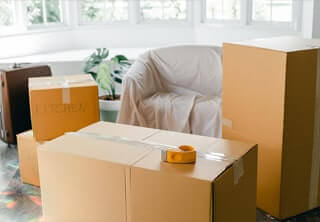 Packing and Unpacking
Careful Hands Movers also offer packing and unpacking services if you need help getting all your belongings ready for relocation. Our team can assist with everything from preparing fragile items to providing all the necessary materials, so you don't have to worry about acquiring boxes or bubble wrap. We provide stress-free solutions for packing and unpacking; take advantage of our services today.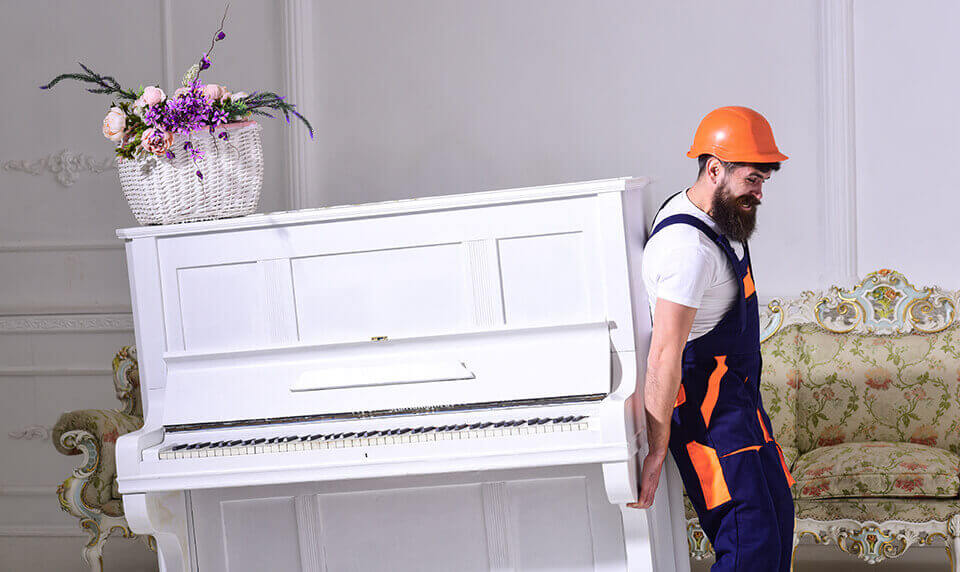 Piano Movers
Moving a piano requires special care and expertise, and Careful Hands Movers have the knowledge and experience to do it safely. We use custom-built dollies and specialised equipment to ensure your piano arrives at its destination without any damage. The advantage of hiring professionals to handle a piano move is that you can be sure it will be done right.
Why Choose Us?

Fast and Efficient
Knowing a fast move is of utmost importance. We are devoted to providing lightning-fast yet dependable service. Our removalists service boasts vast expertise that can be utilized to make your relocation simple and stress-free; they will get the job done quickly with accuracy in no time at all!

Affordable Rates
We are delighted to provide premium services at unbeatably low prices. Our aim is to ensure that everyone has access to our same-day removal services, so we keep our rates competitively budget-friendly. Go ahead and get a free quote today.

Flexible Schedule
At our company, we understand that each person has different payment needs. That's why we provide personalized payment solutions to meet your individual requirements. Before any project starts, you'll get an explicit quote, so there are no unforeseen costs afterwards!

Service Quotes
We believe transparency and honesty are key elements of our business, which is why we give complimentary quotes that accurately disclose the entire cost of your move before any work begins. With us, you can rest easy knowing that what you see on paper will be exactly what's delivered!

Customer Feedback
Our customers have praised us for years, and we are now considered one of Melbourne's top-rated removalists. Our passionate team is determined to offer impeccable services and dependable customer service so you can relax knowing that your move will be managed accurately.
What You Should Know About Last Minute Removalists Melbourne
How soon can Careful Hands Movers help me?
Our experienced team of removalists can assist you with your move at short notice. We specialize in last-minute removals and provide flexible solutions for any relocation, whether a local or interstate move.
What areas do Careful Hands Movers cover?
We cover all areas within Melbourne, and our team can also provide interstate relocation services at short notice. This means we can quickly get you and your possessions to the desired destination.
What services do last-minute removalists Melbourne offer?
Let us take care of the hard work for you so you can easily enjoy your move! Our services range from packing and unpacking to transport and storage. We also provide furniture removal, office relocation, and piano moving services.
Do you offer packing supplies?
Yes, last-minute removals Melbourne offers packing materials such as boxes, bubble wrap, and more. This is convenient for those with limited time and who need a hand with packing. We can even offer packing services for your belongings if you need complete services.
Are your last-minute removal services team experienced?
Yes, our removalists are highly experienced in local and interstate moves. Our team has the expertise to handle any relocation, from small apartments to large households. We guarantee that your possessions will be handled professionally throughout the move.
Do you have storage solutions for last-minute removals services?
Yes, we offer a range of storage solutions to suit your requirements. Our secure facility ensures your possessions are safe and looked after during this time. Whether you're lo