Our Brisbane To Melbourne Interstate Removals
We are a locally trusted boutique removalist company based in Brisbane City, and we specialise in all kinds of moving services! Moving soon from Brisbane to Melbourne? We've got you covered. Our moving services include packing services, furniture removals, household item removals, pool table and piano removals, storage solutions (both local and interstate), and disassembling and reassembling furniture and more. At Careful Hands Movers, we have over 15 years of combined industry experience in household, office and commercial removals. We've helped thousands of residents move locally and interstate, all with complete satisfaction – just have a read of our past customer reviews. The results truly speak for themselves! We pride ourselves on our excellent customer service and have a 100% customer satisfaction guarantee that ensures you are happy with the job and services we have completed for you during your move. Get in touch with our friendly customer service team today to have a chat about your moving requirements.
About Melbourne
Melbourne, Australia is a sought after city in the heart of Victoria, known mostly for its business, sporting, cultural and social facilities and recreational lifestyle. Melbourne, Victoria has approximately 4.96 people living in it. If you're visiting Melbourne, be sure to bring some warm clothes because the weather can get chilly, especially in winter! The city offers a variety of cafe, restaurants and nightlife experiences, not to mention the endless boutique shopping. It's a great place to live or spend time visiting. No matter your purpose, these top sight-seeing experiences will win your heart over!
Federation Square
Queen Victoria Markets
Laneway Art
National Gallery of Victoria
Harbourtown, Docklands
Royal Botanic Gardens
Southbank Arts Centre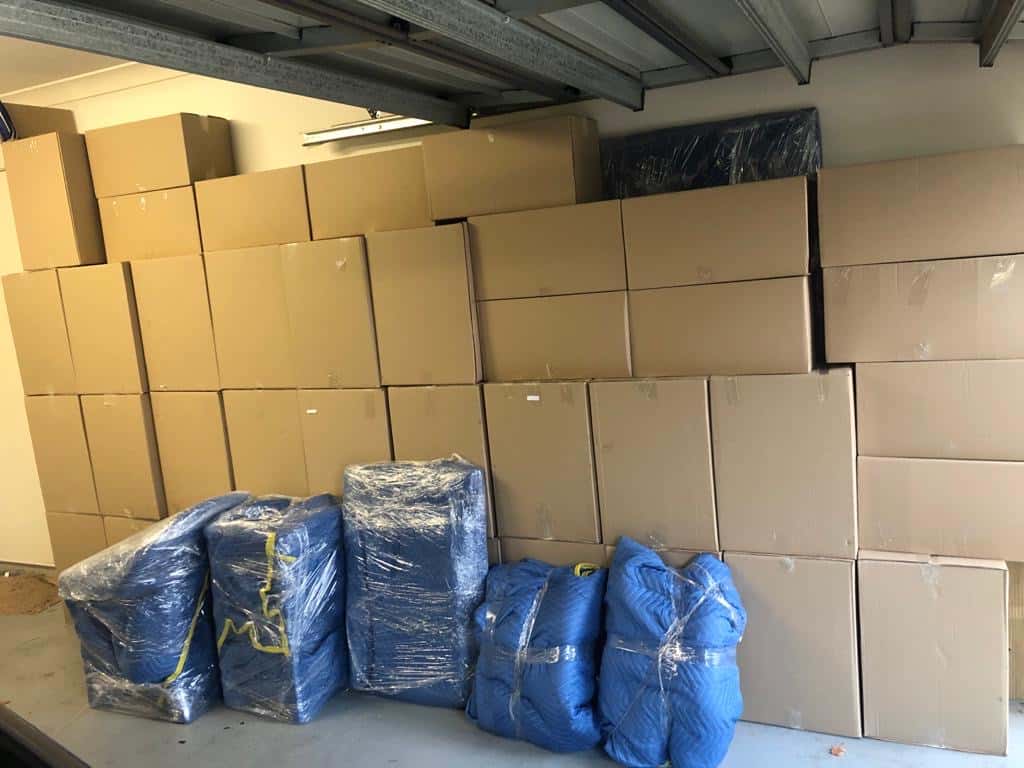 The Stress-Free Moving Way
When you arrange your move, everything can get very overwhelming! You have to sort, pack, unpack, organise and transport – it can get challenging when there's more than just yourself to think about! That's why at Careful Hands Movers, we specialise in helping families successfully move interstate by our three main qualities: Communication, Organisation and Flexibility. As insurance options we offer comprehensive insurance cover as an additional extra to your move.
Communication
Open and honest communication is key, especially when it comes to helping families move to their new home. We'll always keep you and your family up to date throughout the moving process, and you can rest assured that we're available to chat over the phone 7 days per week for your convenience.
Organisation
Being organised is what we do and what we do well. We hire only the best removalists who have proven experience and qualifications in their field, specialising in effective and efficient interstate removal services. As a locally trusted removal company, Careful Hands Movers will organise everything for you, from labelling, sorting and packing your items, moving them carefully and securing them in our trucks, to transporting them and then unpacking all your items – all in the nick of time and on schedule as promised. We provide a variety of different moving services to cater to your needs. You will have complete peace of mind that your move will go smoothly and that your precious household items will arrive right when you need them to, ready to be unpacked and placed in your new home.
Flexibility
We're flexible with everything, that's what makes Careful Hands Movers the number one removalist company in Sydney. Specialising in interstate moving services, we have the ability to be flexible with your moving needs, from packing, transporting, scheduling, pick up and delivery. We will always do our best to suit your schedule and fit within your requirements. Whether it's well in advance or last minute, we can help you with all your moving needs.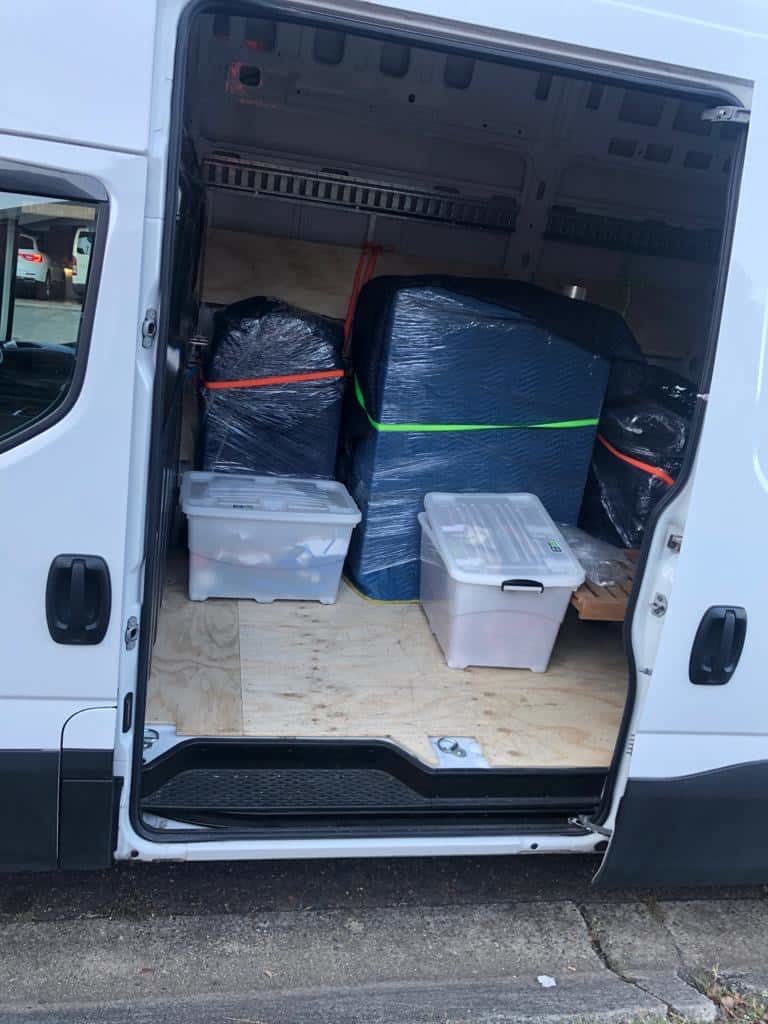 Why Choose Us?
We've helped thousands of Australians move around the country, with various Careful Hands Movers branches located in major cities such as Brisbane, Sydney and Melbourne. We'll help you move interstate to your new destination, catering to your needs. We have the best gear in town, with a variety of purpose-built removalist vehicles, storage containers and units and reliable and professional removalists who can handle any unique moving situation! Whether you're moving from a two-storey home, small unit or apartment, we're your guys! We make moving simple, easy and stress-free, thanks to our team of qualified removalists. We can also personally tailor a moving service or pricing to suit your needs. Let us do the heavy lifting for you and make the most of your interstate move. This leaves you more time to focus on the more important things in life while we handle the rest. If you prefer and if your home base is in Victoria, then you can choose Our Melbourne removalists to take care of packing. Our Melbourne interstate removalists provide a safe, secure, and certain relocation experience.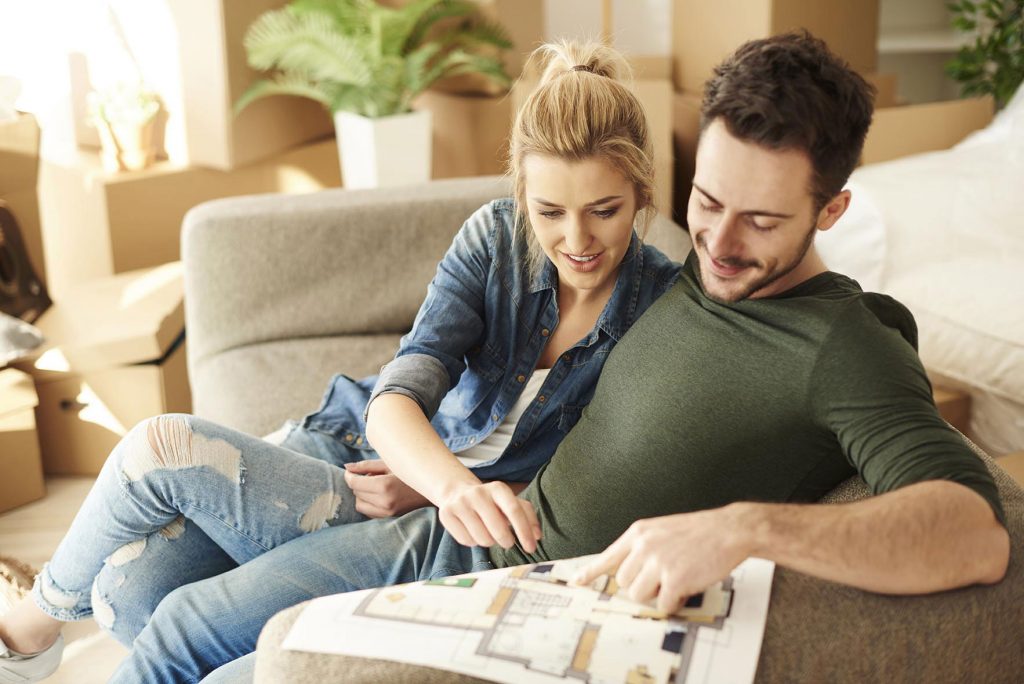 Get Your Free Quote
You might be overwhelmed or stressed about the cost of your interstate move from Sydney to Melbourne. But don't worry, we're on your side, and we're here to make life a little easier for you and your busy family. There are a variety of critical factors to take into consideration when providing you with your free moving quote. We'll ask you a series of questions to help us provide you with a transparent, fixed price for your move. We might ask you things like:
What is your current home location, and where are you moving to?
How many bedrooms/bathrooms/rumpus rooms are in your current residence?
How many items do you need to move interstate? (e.g. number of boxes, number of large furniture items)
Do you require packing services?
Do you require storage solutions?
Do you require moving boxes and/or packing materials?
Do you have any special bulky/heavy furniture items, e.g. pool table, a piano, or home gym equipment?
Once we've received all the information required, we'll provide you with your free quote. It's as easy as that! And the best part? You don't have to pay anything extra for what you've been quoted. We believe honesty is the best pricing policy, plus it gives our customers peace of mind. Get in touch with our friendly, professional customer service team today to receive your free moving quote! Our Melbourne interstate removalists can help you plan your move, safely pack all your belongings, disassemble your furniture, move your belongings into storage, and then move and reassemble your furniture into your new home.
Moving Interstate with Careful Hands Movers
Our interstate removalists are available in every capital city and small township throughout Australia. Our furniture removals business is the fastest interstate removalist from Brisbane to Melbourne and vice versa. You can manage your unpacking quickly and stress-free by engaging Brisbane removalists at the destination. Our friendly Brisbane removalists can expertly deliver your treasures anywhere on this continent. Our interstate removalist job was so easy with you. Our storage ticks all boxes on your moving house checklist for the big Brisbane to Melbourne removals. We understand moving isn't a good experience and one must deal with many stressful times. From making phone calls to removal companies to waiting for an online quotes, there is a lot of struggle. You need to trust your Brisbane to Melbourne removalists.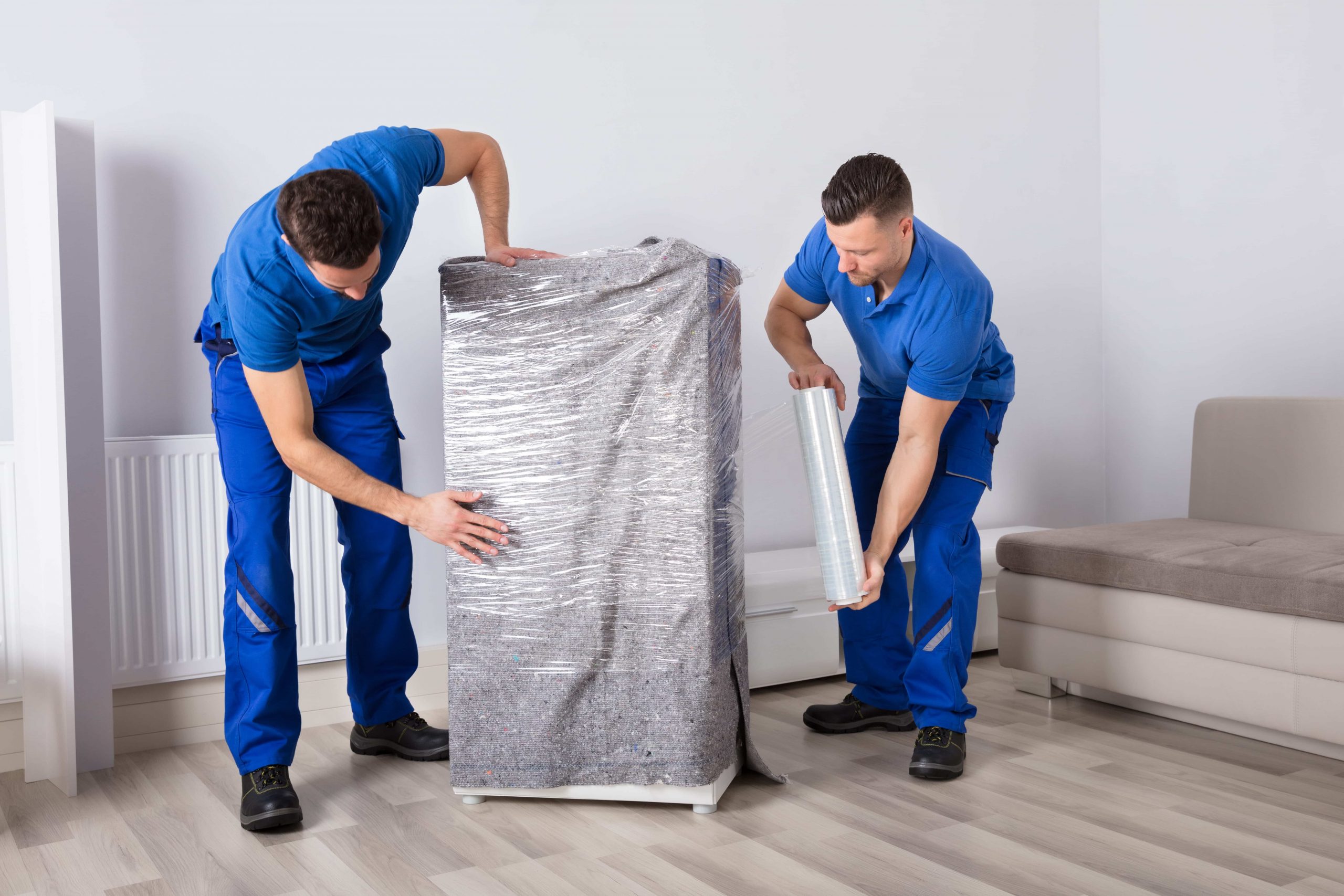 Professional Furniture Moving Services
Are you looking to move furniture to a new home or office? Do you have a tight budget but want to find moving companies servicing Melbourne?
Look no further; we are a Melbourne removal company that understands your need. We provide a high-quality, value-for-money moving experience and exceptional customer service. We are the furniture removals company you are looking for. Our team cares about your furniture and will ensure it doesn't get damaged in transit.
As the best movers in Melbourne, we understand that you have possessions accumulated over a lifetime, and they are valuable, one-of-a-kind, and incredibly sentimental. We hire reliable, loyal, and trustworthy removalists so that you know your items are in safe hands.
Our removalist team members have been professionally trained and have years of experience, allowing our experts to move your furniture safely and carefully. We can also move bulky items such as a pool table or piano.
Why Choose Careful Hands Movers
Are you looking for efficient yet affordable removalists for your upcoming local or interstate move? Do you want professional and trained removalists who you can trust with your valued, irreplaceable, and bulky items? We have an experienced and friendly moving house crew that helps people move all across Australia.

Easy To Understand Quotes
Our removalist quotes are clear with no hidden costs or charges. We hate nasty surprises, which is why we give you an accurate quote. Arrive at your destination with peace of mind of the total removalist cost.

Removals Insurance
We guarantee to handle all of your items carefully and with respect as if they were our own. Accidents sometimes happen. We offer full insurance during the move and in the storage just in case, to give you complete peace of mind.

Fully-Trained Furniture Removalists
All of our employees have undergone extensive training and have many years of professional experience. We are one of the best moving companies in Australia. Our removalists are committed to treating your delicate items with the utmost respect, as well as being helpful, courteous, and efficient.

Packing/Unpacking services
Our furniture removalists team has extensive experience in safely transporting furniture, and then carefully reassembling it in its new location
Interstate Removalist Services To Main Australian Cities
Local Removalist Services
WHAT OUR CUSTOMERS SAY ABOUT US
Professional, Caring and Amazing
Adam and Alias did my removal today. Both were extremely professional, caring and amazing. Renee was also wonderful when I booked. If you ever need a removalist, I would highly recommend these guys any time. Thankyou for all your hard work.

Worked Efficiently and Carefully
The boys Guby n Koby did a great job. They came on time, worked efficiently and carefully especially when moving my piano. Thank you Hard and Fast Removal Services for your professional relocation services.

Efficient and Careful Service
Fantastic service. Efficient and careful, the team were also really friendly, we would highly recommend. 5 stars!

Delivered in Great Condition
Adam and Ben arrived on time and did the job with no fuss. Everything was delivered in great condition. Would recommend them again.

Polite, Punctual and Caring
Just amazing! Polite, punctual and caring Everything handled first class Perfect. No damage! Am recommending to friends.

Super Friendly & Personable
I had Koby & Gabby complete my move today 08.06.2022. Both of them were super friendly, personable guys and didn't stop throughout the move. I would definitely recommend these guys specifically and I would / will book them again. They need a pay rise 👍 Tony.

Very Polite and Careful
Rene, Hamish and Evan were fantastic. From the moment we called up Rene was very helpful and fast to respond. Hamish and Evan we very polite, careful and fast with packing and moving our belongings. Would highly recommend their services. Thank you so much

Price Very Reasonable
Careful Hands is a very professional company with quick response to our queries on moving three commercial fridges to a new location. The three men who arrived to load the fridges were polite, knew what they were doing and solved problems on getting a high fridge out with limited space. All fridges wrapped before transport and no damage on arrival. The office staff were also very efficient and nothing was too much trouble for them. Price very reasonable and would recommend this company. Would use again if needed

Fast and Accommodating
Ru and Harley were fast and accommodating on moving my belongings from Vic to SA. I was impressed with how carefully they wrapped my furniture and stacked my storage container (it was tight and like Tetris fitting everything). I used their removalist service twice.

Professional & Very Efficient
Adam and Evan were great! Quick, professional and very efficient. I recommend Careful Hands Movers removals services.