Packing & Unpacking Services in Melbourne
Moving home is a very time-consuming process. There is so much to organise as quickly as possible, it can turn packing & unpacking into a nightmare. Are you time-poor when it comes to packing before you move home? Or are you worried you won't adequately pack your fragile items to ensure they arrive safely? But, finding time to pack your furniture and belongings before you move is often difficult. Luckily, Careful Hands Movers is here to help with packing services Melbourne.
In addition to our removals Melbourne services, we also offer a packing & unpacking service.
Why Choose Careful Hands Movers?
You don't want just anyone going through and packing up your personal belongings. We understand!
This is why all of our professional staff have undergone extensive training.
Our packing services are reliable and trustworthy, handling every item with care and safety. Your fragile and expensive belongings are in good hands.
Our experienced packers clearly label every box with its contents. This helps to quickly and easily unpack once the items arrive in your new home.
Our packing service team is quick and efficient, saving you money and precious time. As a removal company, we take great pride in packing and unpacking our customers' homes and treating them like our own.
From our experience, each house and move is different. This is why before we pack anything, such as kitchen items in bubble wrap, we discuss your requirements and needs to ensure that your belongings are packed and unpack them in your new home exactly how you like them. We offer quality packing and moving services in Melbourne!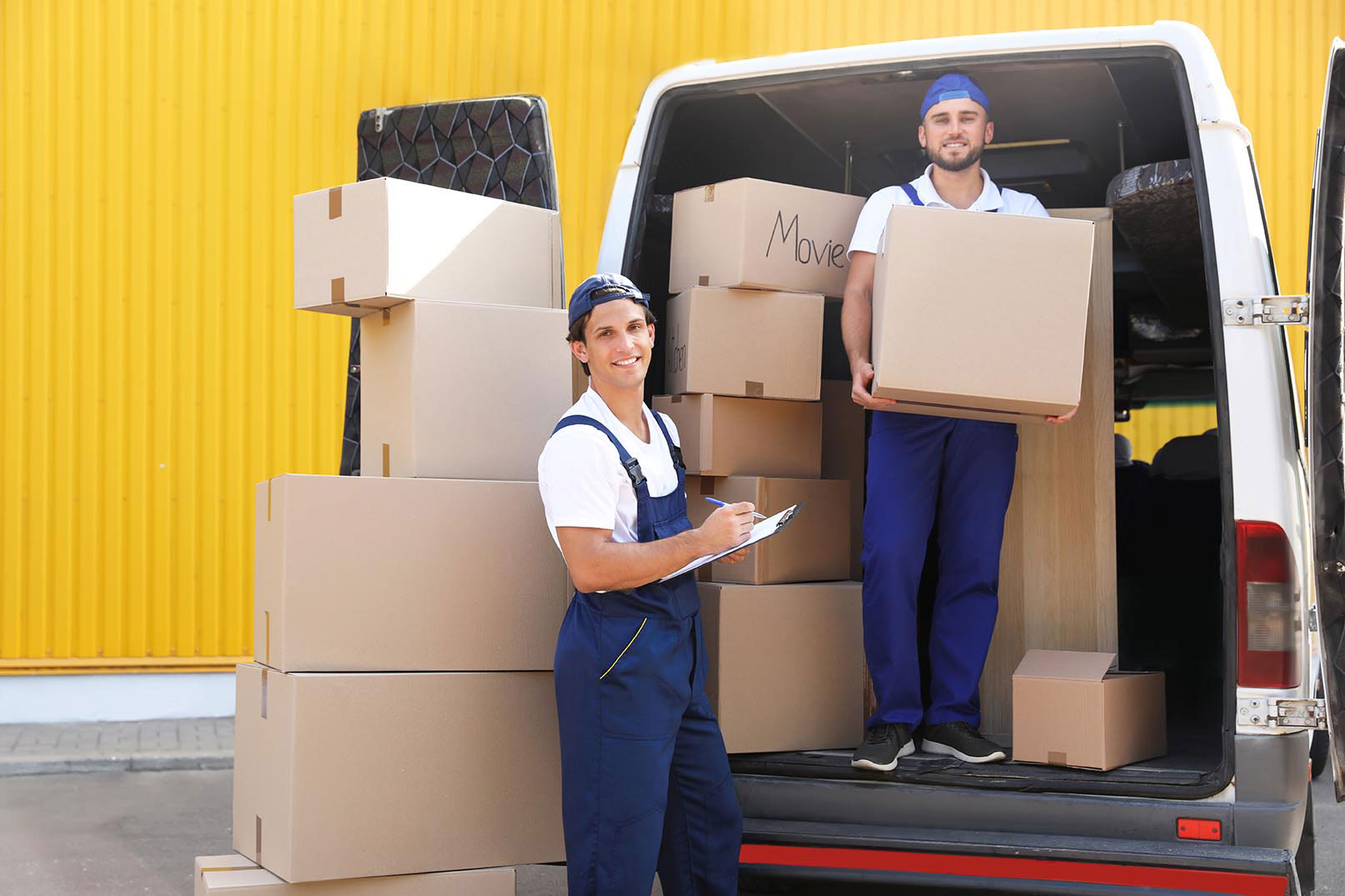 Packing Services
Our packing and unpacking services Melbourne have been designed to save you time. You can plan the rest of your move without the added stress of trying to make time to pack your entire home while on a tight schedule.
Our packers have undertaken industry-standard training and received ongoing training to refine and improve their packing and unpacking skills.
Our expert packers and unpacking service experts arrive on time with a total supply of packing materials and strong and sturdy boxes and tubs for a single or multiple-bedroom home.
With the care we take when packing and unpacking your belongings, you have one less thing to worry about, knowing that your belongings will safely arrive at your new home or be kept at a self-storage facility.
At Careful Hands Movers, our removals company provides seamless door-to-door packing service and unpacking to save you time and make things easy. We also have excellent customer service and support.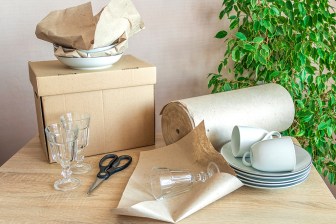 Packing Fragile Items
Our experienced packers have undergone extensive training to learn how to pack your fragile items, ensure they are safe and secure in transit and arrive in one piece at your new home.
Best Packing & Company In Melbourne
After moving into your new home, the last thing you feel like doing is unpacking everything. Before you know it, as you return to a routine, weeks, or even months, can pass by with piles of boxes still needing unpacking.
While most people don't give unpacking a second thought, it can be the most daunting moving part. Our Melbourne packers offer unpacking services to speed up the process, help you settle in, and make your house a home as soon as possible. Our professional and trained unpacking teams can even unpack on the same day you move. We get to work when the removalists unload your furniture and items. Kick back and relax, de-stress, and admire your new home.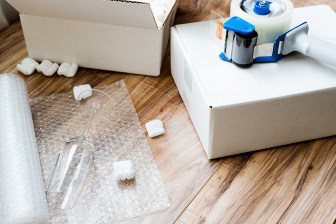 Flexible Services To Suit Your Needs
At Careful Hands Movers, we understand that no two moves are alike. We offer a flexible and tailored packing and unpacking service to suit your needs.
Do you only need help with the following:
Packing and plan to unpack yourself?
Unpacking once the removalists unload at your new home?
Packing a few fragile items, which are expensive, irreplaceable, or family heirlooms?
Unpacking and packing one room, such as the kitchen?
Whatever your situation, we can help with all your packing & unpacking needs and ensure your move is successful. Call us at 1300 724 553 or submit a quote request on our website and leave your email address today.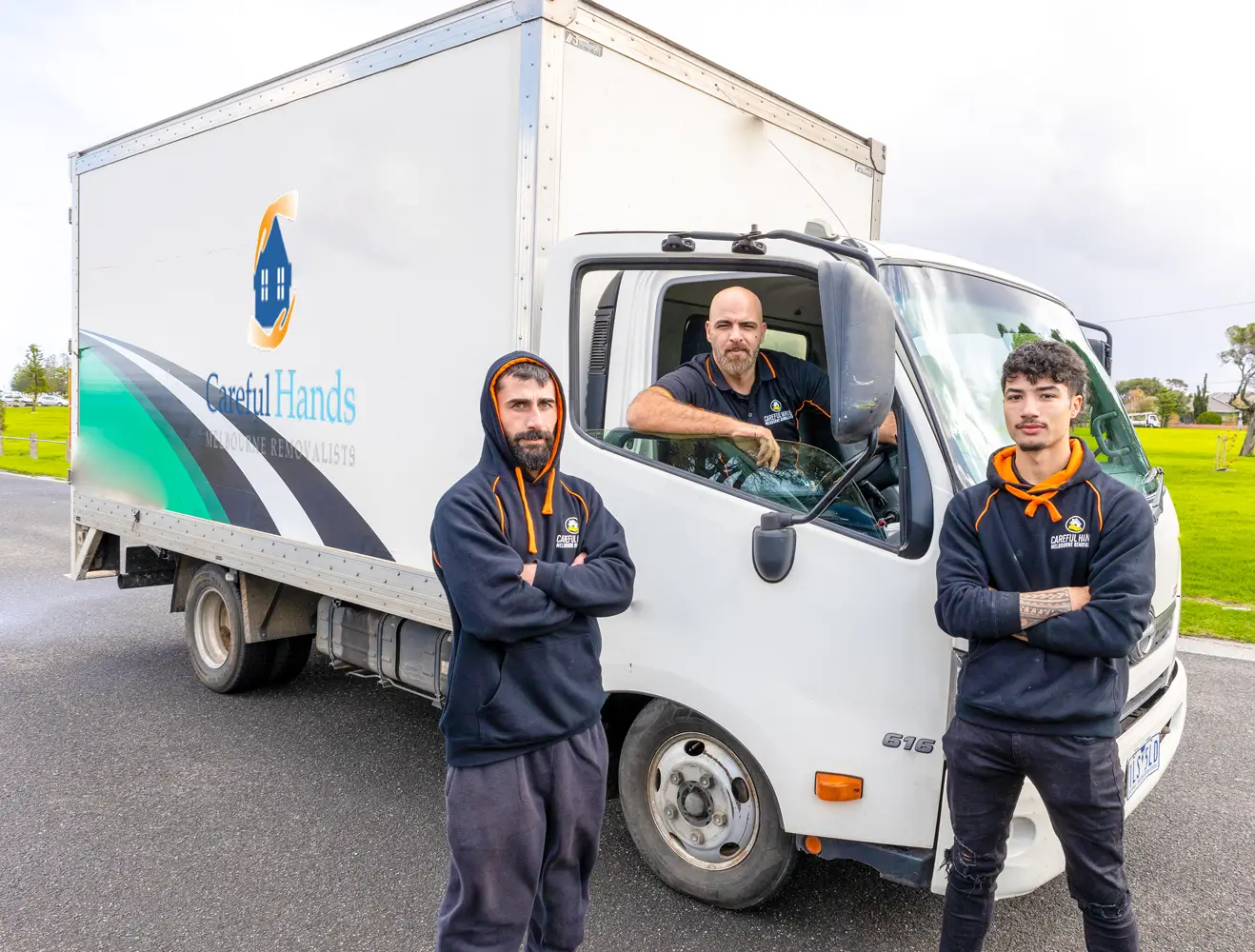 High-Quality Packing Materials
We only use the most high-quality packing materials to keep your belongings safe and protected during the move. We provide all the high-quality packing materials to make it as easy as possible. Where possible, we use environmentally friendly packing materials. We will provide:
Bubble wrap
Sturdy boxes
Packing paper
Industrial strength packing tape
Protective furniture covers
Heavy-duty moving blankets
Porta robes
Removalist cartons
Book boxes
Striped bags
Picture boxes
Cartons
Moving Boxes
Whatever furniture and items you need to be securely packed and unpacked, our packing service team has got you covered. Our packing supplies help us prepare every type of item and ensure it is securely packed for safe transit. Call us now at 1300 724 553 to book your service.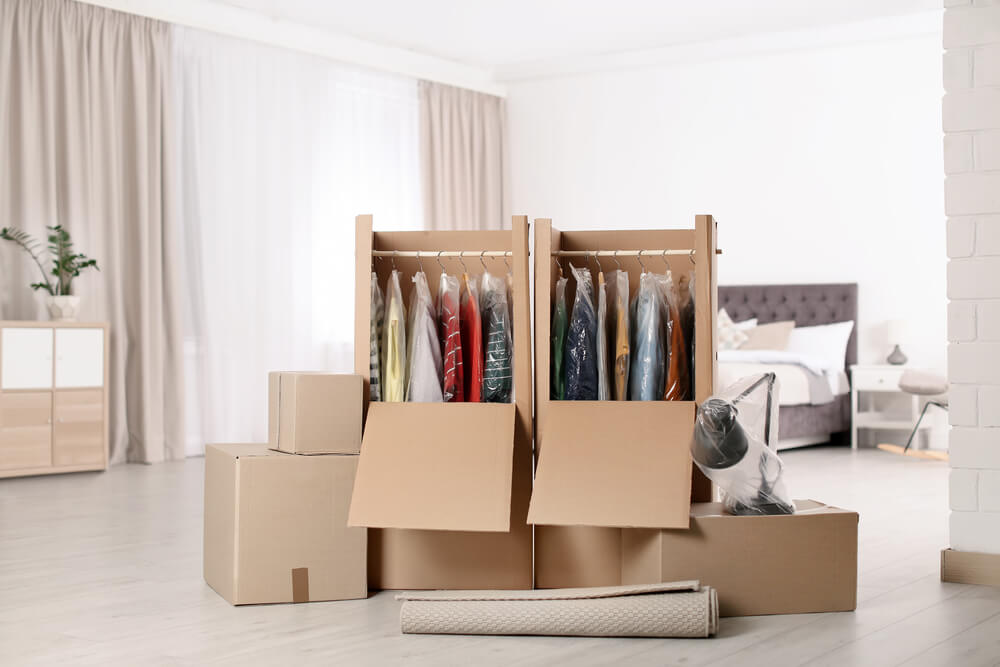 Full Insurance Included
Our movers are expertly trained and have many years of packing and unpacking experience; accidents sometimes happen. If something was to go wrong, we offer full insurance. As a result, you can relax with complete peace of mind.
General Packing & Unpacking Services
We offer various professional packing & unpacking services to suit every move. Our staff have been professionally trained to pack and unpack all kinds of fragile and unusually shaped furniture. Careful Hands Movers offers the following services: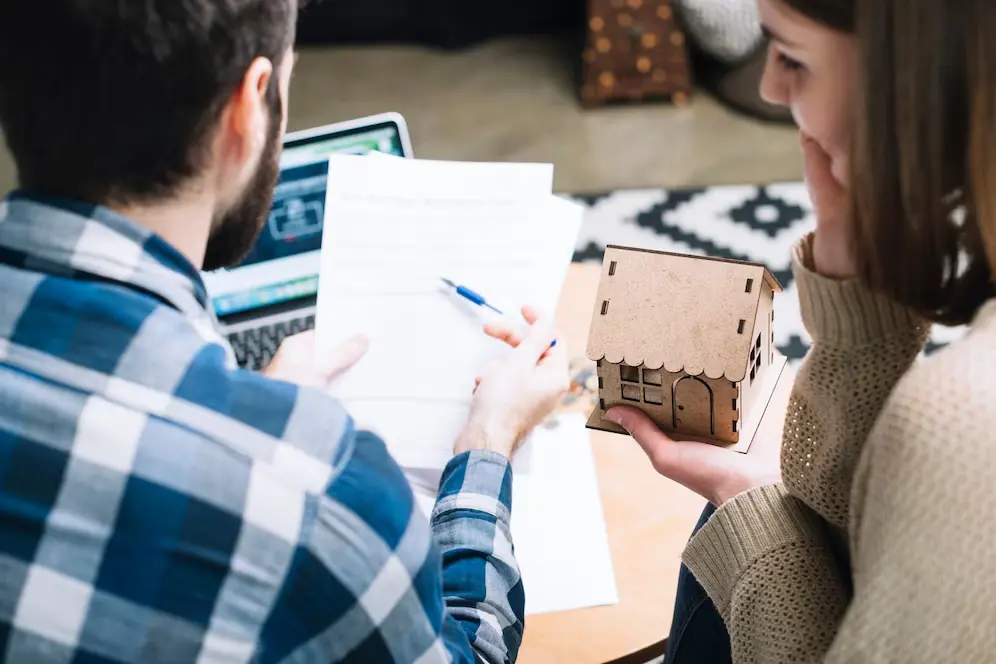 House Packing & Unpacking
Whether you have a one-bedroom apartment or a five-bedroom home, we offer efficient and convenient house packing & unpacking. Perfect if you need help with fragile items or are time-poor. Our house packing services will suit all your needs.
Office Packing & Unpacking
In addition to office removalists services, we also provide unpacking & packing services for your office. We are experienced in handling fragile and expensive office furniture and ensuring complete privacy for sensitive and confidential documents.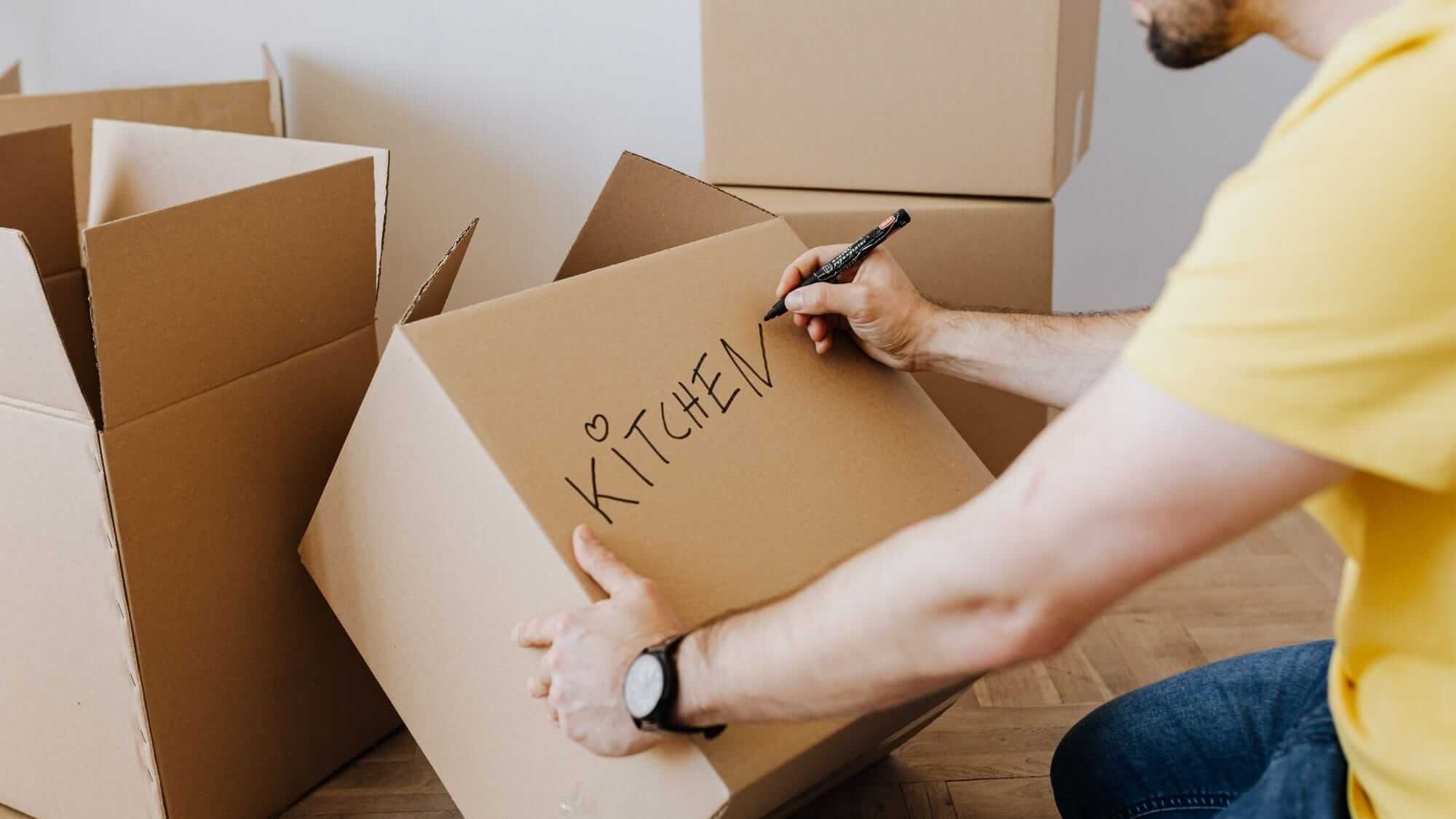 Interstate Packing & Unpacking
Are you moving interstate? Alongside our interstate removalists, we can help pack and unpack to allow you time to settle into your new home quickly. Enjoy your new location while we take care of your hard work.
Regional Packing & Unpacking
Are you ready to change from a bustling city to a more laid-back country lifestyle? We provide packing & unpacking for regional Victoria moves.
Local Unpacking & Packing
Even if you only move a few minutes down the street, the effort and time involved with preparing to move are the same. Our local moves packing & unpacking service lets you continue your routine without interruptions.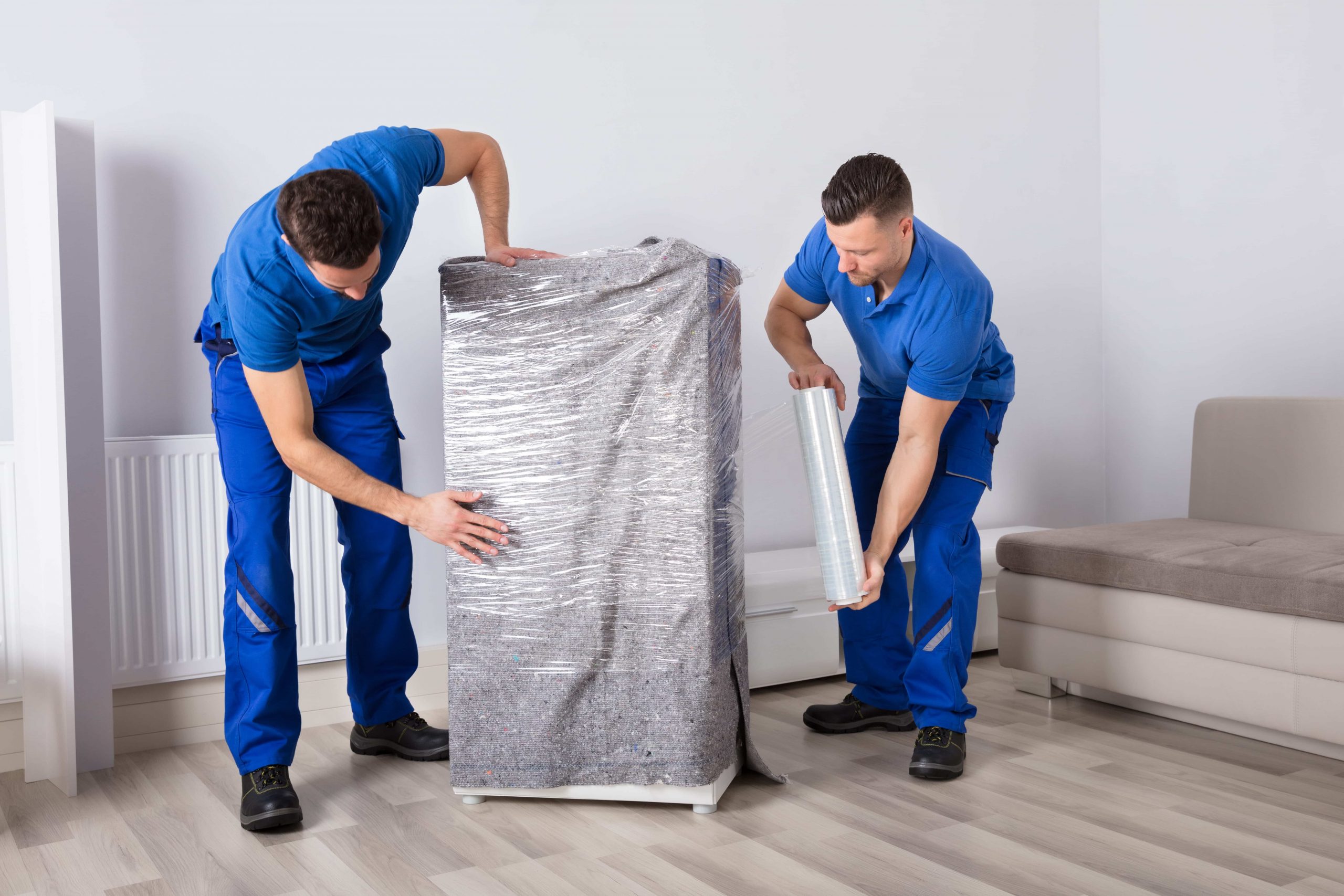 Free Quote
Contact us today for a free quote for packing & unpacking services tailored to your move. We can accommodate your needs if you need help with 1 or 2 fragile items, heavy furniture, or packing and unpacking your home. Unsure of how much furniture you need to be packed and unpacked? Our free calculator gives you an idea of the volume of furniture and allows us to give you the most accurate quote. But, by hiring a packing and unpacking service at the same time as removalists, we can offer a very affordable and competitive price.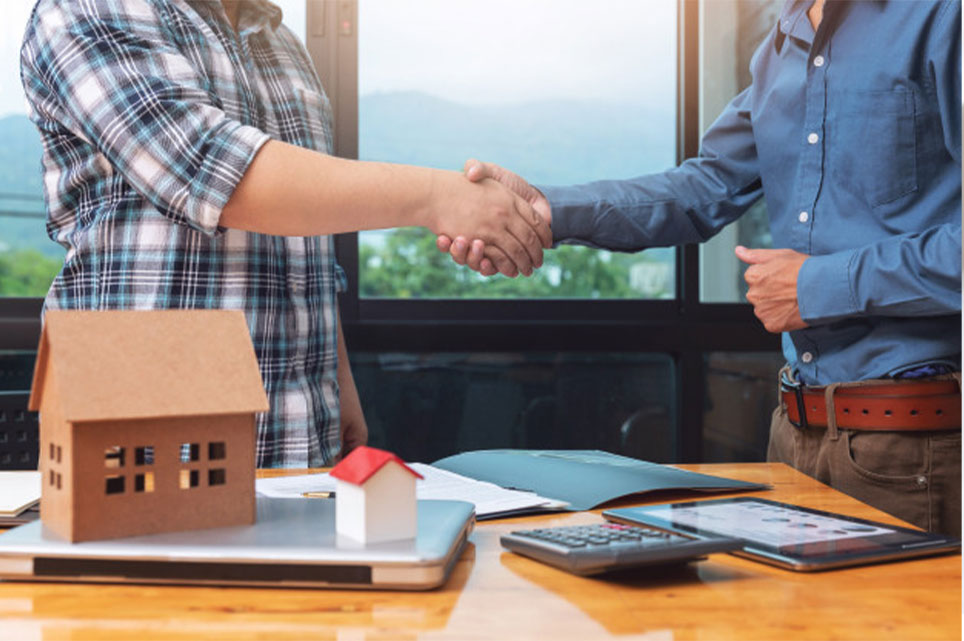 Book Your Move Today
Are you looking for professional and trustworthy packing & unpacking for your upcoming move? Careful Hands Movers is here to help. For an affordable and reliable service, contact our friendly team at 1300 724 553 or email info@carefulhandsmovers.com.au to book your move today.
Professional Furniture Moving Services
Are you looking to move furniture to a new home or office? Do you have a tight budget, but want to find moving companies servicing Melbourne?
Well, look no further; we are a Melbourne removal company that understands your need. We provide a high-quality, value-for-money moving experience, combined with exceptional customer service. We are the furniture removals company you are looking for. Our team cares about your furniture and will ensure it doesn't get damaged in transit.
As the best movers in Melbourne, we understand that you have possessions accumulated over a lifetime, and they are valuable, one-of-a-kind, and incredibly sentimental. We hire reliable, loyal, and trustworthy removalists so that you know your items are in safe hands.
All of our removalist team members have been professionally trained and have years of experience, allowing our experts to move your furniture safely and carefully. We can also move bulky items such as a pool table or piano.
Why Choose Careful Hands Movers
Are you looking for efficient yet affordable removalists for your upcoming local or interstate move? Do you want professional and trained removalists who you can trust with your valued, irreplaceable, and bulky items? We have an experienced and friendly moving house crew that helps people move all across Australia.

Easy To Understand Quotes
Our removalist quotes are clear with no hidden costs or charges. We hate nasty surprises, which is why we give you an accurate quote. Arrive at your destination with peace of mind of the total removalist cost.

Removals Insurance
We guarantee to handle all of your items carefully and with respect as if they were our own. Accidents sometimes happen. We offer full insurance during the move and in the removals storage just in case, to give you complete peace of mind.

Fully-Trained Furniture Removalists
All of our employees have undergone extensive training and have many years of professional experience. We are one of the best moving companies in Australia. Our removalists are committed to treating your delicate items with the utmost respect, as well as being helpful, courteous, and efficient.

Packing/Unpacking services
Our furniture removalists and unpacking service team has extensive experience in safely transporting furniture, and then carefully reassembling it in its new location. Our removals company offers packing and unpacking services Melbourne to a multiple bedroom home or office.
What customers are saying
They were patient, careful, and professional.
Douglas and Guby were so very careful with their handling of large fragile items. The way they secured, wrapped, protected my furniture and goods was exceptional. They were patient, careful, and professional. These guys really looked after me in what was a massive job even removing large furniture off a 25-foot balcony via pulley straps. Thanks, guys. Franklin & Donna

Would definitely use Careful Hands again. Great Company.
Hamish and Guss were on time and extremely helpful and professional with the move. The company had to reschedule due to a conflict with an earlier move but they were accommodating enough to arrange another time at my convenience at a discounted rate. Rene was extremely responsive and provided all the needed documents including invoices, booking confirmations and insurance policies. Despite the setbacks the quality of service and communication more than made up for it. Would definitely use Careful Hands again.

Would highly recommend these fellows to anyone!
So lucky with the service provided by Jordan and Ivan for my first time home move at Melbourne.they were very careful in ensuring all our belongings were handled with care. Was very happy with the shrink wrapping of our beds! Thanks, guys. Would highly recommend these fellows to anyone!