Our Sydney to Melbourne Interstate Removals
Careful Hands Movers are a professional and reliable moving company serving the East Coast of Australia.
Our team of interstate removalists from Sydney to Melbourne will ensure your next interstate move is made with precision and care.
Thanks to 12 combined years of experience in their field, our removalists can do the job without hesitation, wholly hassle-free and stress-free.
Is your move coming up soon, but not sure where to start?
Call our customer care team today at 1300 724 553 to discuss your Sydney to Melbourne removal needs.
Our removalist company in Sydney, NSW, can provide cheap interstate removalists in Sydney with a wide range of services, including a removalist truck and excellent customer support to residents moving from Sydney.
Need the best price on high-quality moving boxes, port-a-robes, tape or packing materials? Our removalists Sydney to Melbourne team offer it all and can deliver items in bubble wrap.
About Melbourne VIC
Melbourne, Australia, is located in Victoria and is known for its diverse cultural, social, business, administrative and sporting facilities. Melbourne VIC has a population of approximately 4.96 million.
Our office and warehouse are conveniently located just 3 km from Melbourne CB, making it easily accessible for our staff and clients.
If you're visiting the area or looking to move to Melbourne, first of all, we highly recommend updating your winter wardrobe and bringing something cosy to wear while you're visiting this beautiful historic city!
Secondly, get ready for the amazing public transport available throughout the city – it will take you anywhere! From Buses, Trains, Trams, Uber's, Taxi's and Bike Hire – Melbourne has it all.
There are many things to do and see in Melbourne. These are the top favourites we highly recommend you check out!
Southbank Arts Centre
National Art Gallery of Victoria
Eureka Tower
Federation Square
Queen Victoria Markets
Royal Botanic Gardens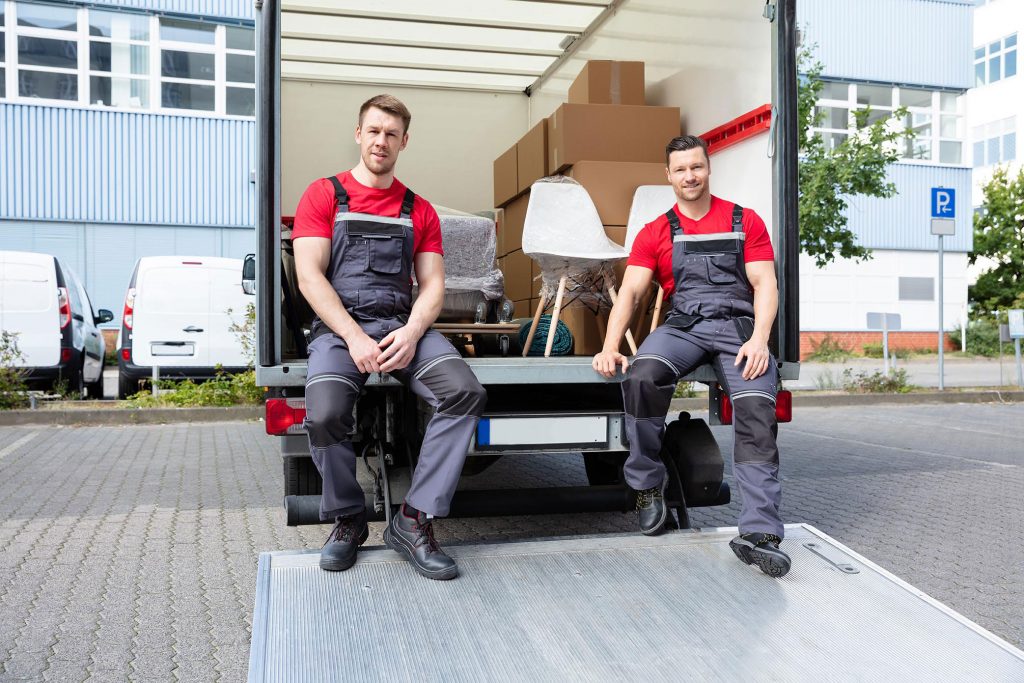 Moving Interstate From Sydney to Melbourne
Moving to a brand new city and a new home can be daunting. Things can get a bit stressful, especially when it comes to moving day and ensuring you haven't forgotten anything.
This is where we come in!
Careful Hands Movers are a reliable and affordable removalist in Sydney, specialising in interstate moving services from Sydney to Melbourne.
We're locally trusted by Sydney residents who have moved from Sydney to Melbourne in the past; check out our customer and product reviews for peace of mind!
To help with your upcoming interstate relocation from Sydney to Melbourne and other capital cities, we offer a variety of removalist services, including:
Packing boxes + materials
Packing services
Removal truck or pick-up truck
Storage solutions
Five-star house move service
Assembling and reassembling furniture
Household item removals, such as a washing machine or dining table
Heavy Duty Removals such as Pool Tables & Pianos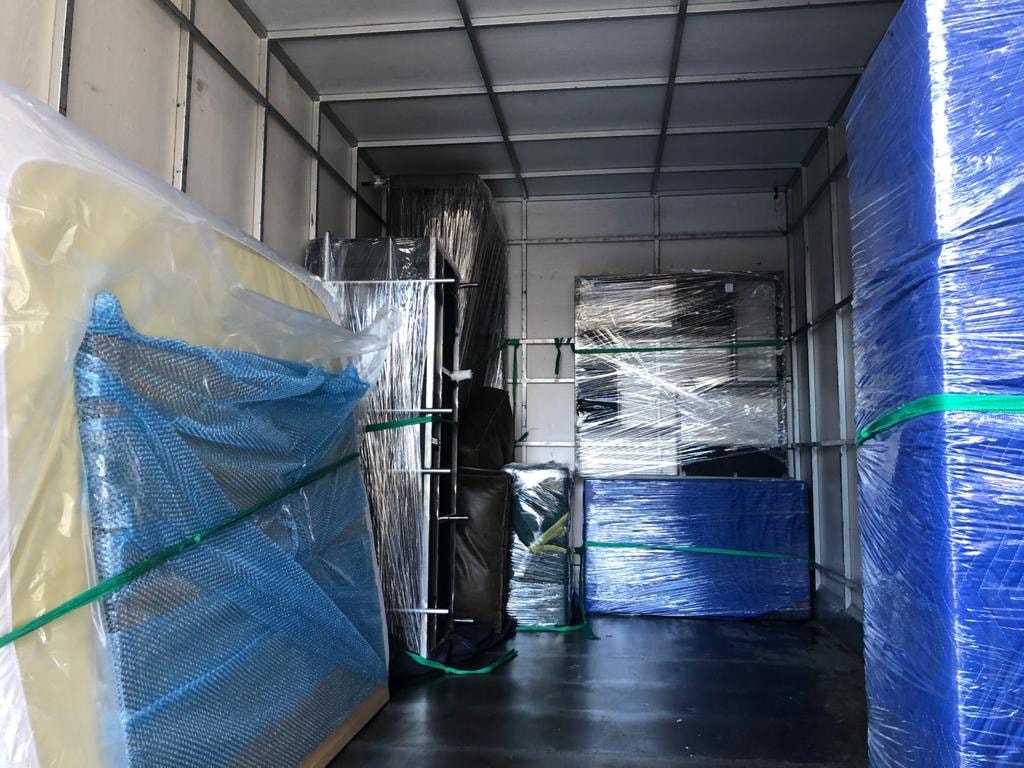 Getting Your Quote
As a friendly, professional interstate removalist team, we're passionate about providing only the best customer experience, ensuring you're happy with our prices.
When you call for a quote, we'll ask you a series of questions to help us accurately provide a quote that suits your needs and budget and is also fair for the time required.
At Careful Hands Movers, our pricing policy is completely transparent – we believe honesty is the best policy!
That's why when we quote you for your interstate relocation, we'll ask you things like:
What is your current suburb in Sydney, and which suburb in Melbourne are you moving to?
What is your timeline?
How many packing boxes will you require (if any)?
How many rooms does your home have?
Does either residence have stairs?
Do you require other services, such as packing services, the supply of moving boxes or interstate storage?
What is the vehicle access like at both residences?
Once we have this information, we'll put together your FREE quote. Plus, you will have peace of mind knowing you won't have to pay anything extra – there will never be any additional expenses.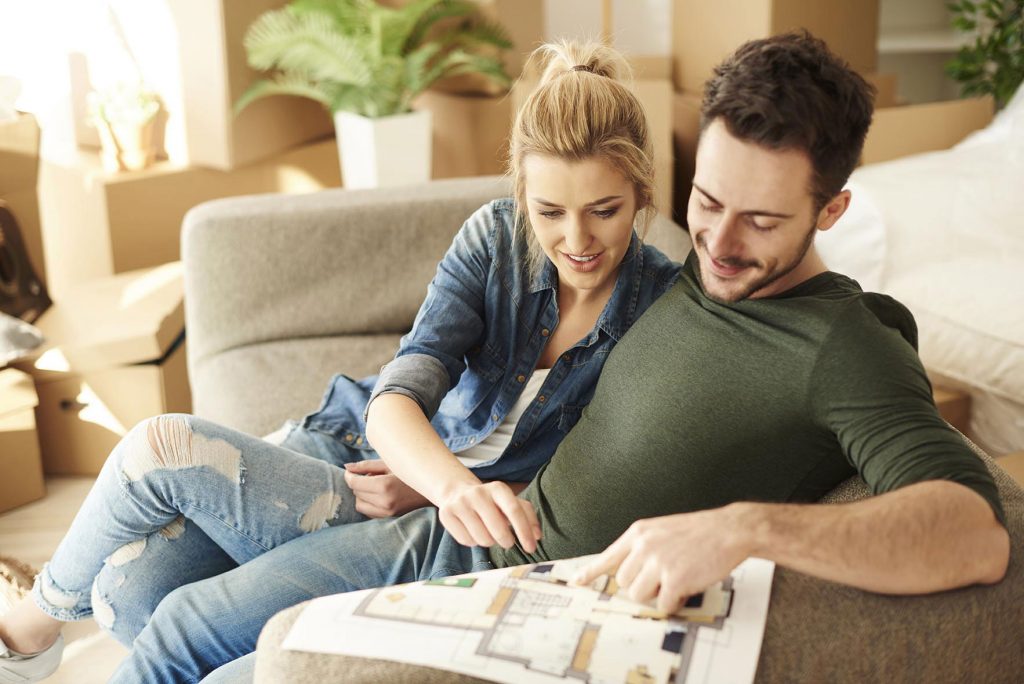 What sets us apart?
100% Customer Satisfaction Guarantee
Ensuring our customers are satisfied with our services is one of our highest priorities.
With our 100% satisfaction guarantee, you will have peace of mind that
Our furniture relocation team will take care of your items, and our family-owned business will make your interstate move efficiently. We cater to YOUR needs.
Careful Handling
Our removalists are fully qualified, with regularly updated training to ensure every interstate removals  Sydney to Melbourne goes smoothly. In addition, we provide packing services to ensure your items are packed away securely and will arrive safely and, of course, on time as promised!
Our removal trucks meet all safety requirements, and our movers use only the best quality, regulated moving equipment to move your furniture and household items. We also offer moving insurance to ensure everyone is covered for your upcoming relocation from Sydney to Melbourne.
Affordable Pricing
Moving can be stressful, especially when moving interstate to a new city.
That's why, with our affordable, transparent pricing policy, you can rest assured that We'll take care of you. Every move is unique, and every client has their budget in mind.
We'll always try to match that and never charge you any additional, unexpected costs.
We have a team of professional removalists who help individuals, families, and businesses move from Sydney to Melbourne.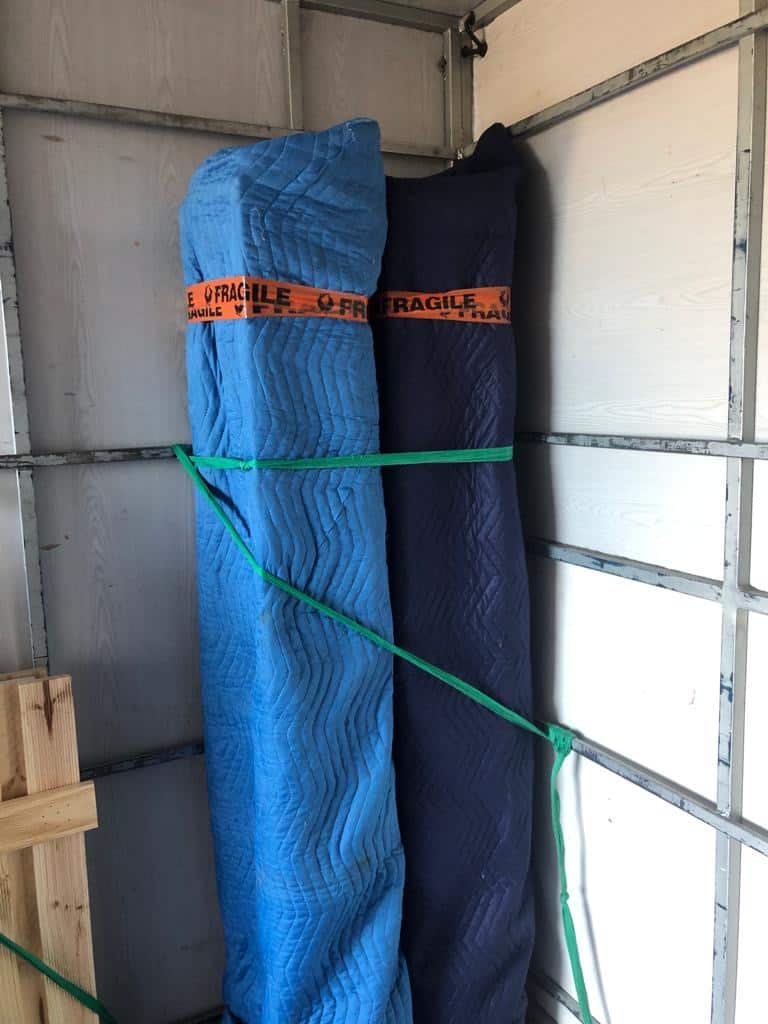 Contact Us Now
If you are looking for a cheap and reliable Melbourne furniture removal service that you can trust to move your belongings safely, then contact Careful Hands Movers today!
We offer obligation-free removalist service quotes that are highly competitive and believe in punctuality and reliability. Check our reviews online to learn more about the culture and its people.
When moving from Sydney to Melbourne, you can count on removal services to move your valuable items safely and carefully without breaking the bank. Alternatively, contact our friendly removalists company in New South Wales to organise your interstate move.
Call us on 1300 724 553 or contact us through our website.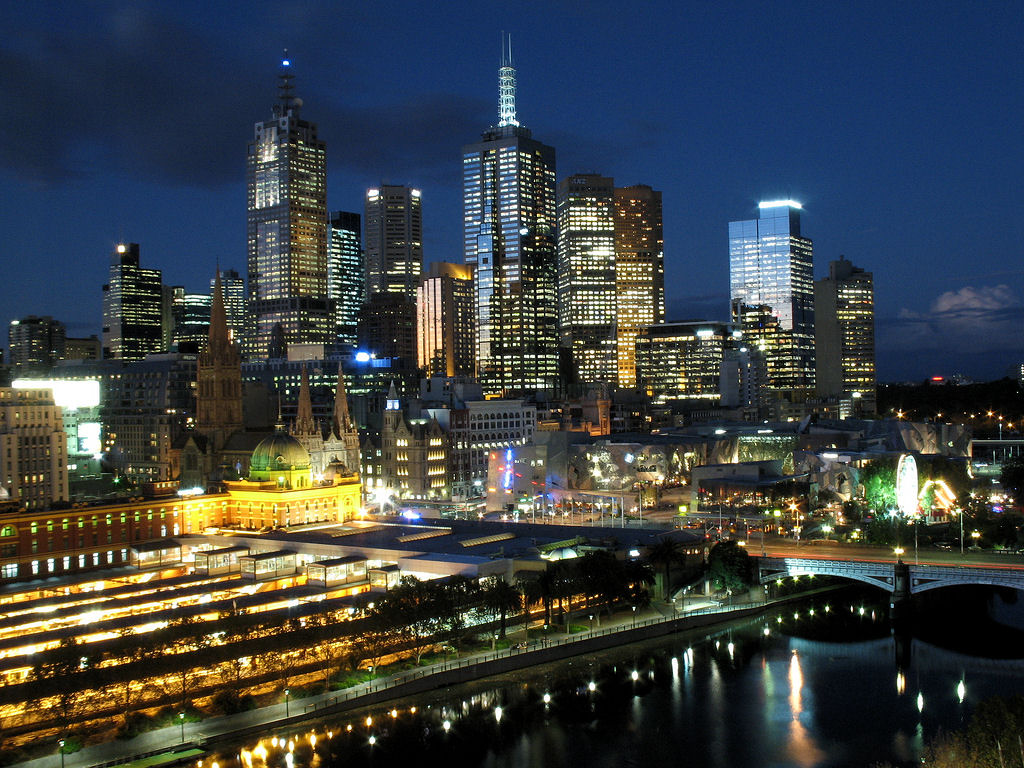 Professional Furniture Moving Services
Are you looking to move furniture to a new home or office? Do you have a tight budget but want to find moving companies servicing Melbourne?
We have expertly trained, industry-leading professional packers and removalists who will handle your treasures with the utmost respect.
Look no further; we are a Melbourne removal company that understands your needs.
Our removalists Sydney to Melbourne provide a high-quality, value-for-money moving experience and exceptional customer service.
We are the best removals company you are looking for. Our team cares about your furniture and will ensure it isn't damaged in transit.
As the best movers in Melbourne, we understand that you have possessions accumulated over a lifetime, and they are valuable, one-of-a-kind, and incredibly sentimental.
We hire reliable, loyal, and trustworthy removalists so that you know your items are in safe hands.
Our removalist team members have been professionally trained and have years of experience, allowing our experts to move your furniture safely and carefully.
Our removal firm can also move bulky items like a pool table or piano.
Why Choose Careful Hands Movers
Are you looking for efficient yet affordable removalists for your upcoming local or interstate relocation? Do you want professional and trained removalists who you can trust with your valued, irreplaceable, and bulky items? We have an experienced and friendly moving house crew that helps people move all across Australia.

Easy To Understand Quotes
Our removalist quotes are clear with no hidden costs or charges. We hate nasty surprises, which is why we give you an accurate quote.
Arrive at your destination with peace of mind of the total removalist cost.

Removals Insurance
We guarantee to handle all of your items carefully and with respect as if they were our own. Accidents sometimes happen.
We offer full insurance during packing and unpacking, the actual move, and in the removals storage just in case, to give you complete peace of mind.

Fully-Trained Furniture Removalists
All of our Melbourne removalists have undergone extensive training and have many years of professional experience. We are one of the best moving companies in Australia.
Our Sydney and Melbourne removalists are committed to treating your delicate items with the utmost respect, as well as being helpful, courteous, and efficient.

Packing/Unpacking services
Our furniture removalists team has extensive experience in safely transporting furniture, and then carefully reassembling it in its new location.
Our Sydney to Melbourne removalists help with the interstate removals process.
FAQ's
Are your removalists fully qualified?
All our removalist specialists at Careful Hands Movers are fully qualified and experts in their field. Each of our movers has been chosen with the utmost care, ensuring we only choose the best to handle your personal household items and move them safely and securely across the state. Our removalists have over 15 years of combined experience, so you can rest assured everything will be taken care of with removalists who know what's what and how to get the job done efficiently.
What does it cost to move from Sydney to Melbourne?
When it comes to making your interstate move from Sydney to Melbourne, costs will be varying depending on several factors, such as the KM from your current residence to your new residence, the number of packing boxes and furniture items required, vehicle access, and overall time to complete the job. We highly recommend getting a quote from us to ensure we can satisfy your moving needs. Our affordable, transparent pricing is what sets us apart, so you can have complete peace of mind that what we quote you is what you'll pay – with no hidden expenses.
What's included in your removal services?
We have a variety of moving services available to help with your upcoming interstate move. Our team of interstate removalists will provide you with high-quality customer service, communication and flexibility to ensure all your needs are met. We offer storage solutions, supply packing boxes and materials, professional packing services, labelling, furniture removals, assembling/disassembling furniture, household/office removals and more. Get in touch with us today to discuss your interstate moving requirements.
Interstate Removal Services
Local Removalist Services
WHAT OUR CUSTOMERS SAY ABOUT US
Smooth and Easy Booking Process
Koby and Gabby smashed our move! Worked very hard, got the move done in a timely fashion and took great care with our belongings. Shout out to the office staff too for a smooth and easy booking process during a tricky time of the year also.  

Everything Expertly and quickly
Gaby and Koby did a fantastic job for us today. They showed up on time, were careful with our furniture and moved everything expertly and quickly. On top of that, they're both great people and I would recommend them to anyone looking for a mover. (As well as any future moves I might do!)

Always Come on Time
Their service is excellent. I used them twice in interstate moving, and they didn't disappoint me. They always come on time, take care of my stuff, and their team is so lovely. We had a good experience with this furniture removal company.

On Time and Very Helpful
Careful hand removers were right on time and very helpful! We had Kobe and a lovely gentleman that I forgot his name (sorry) both are professional and a great duo and had great customer service! I will definitely recommend them

I would absolutely recommend
Gaby and Koby were accommodating and professional. My move was pretty complex, with limited parking at the departure site and two sets of stairs in my new home. Nothing was a problem, and they worked a very long day to make sure I was fully moved in. I have had some other moving experiences that weren't nearly as good as this one. Thank you, gents. I would recommend Careful Hands Movers and Gaby and Koby.