Featured Customer Reviews
Furniture Calculator
Use our online moving calculator to tally up the volume of your furniture items so we can recommend the right size of the vehicle and get a move cost.
Clear Removalist Quote
We can visit your location when convenient and conduct an in-home survey for moves of 3 bedrooms or larger.
Why Choose Careful Hands Movers
Are you looking for efficient yet affordable Melbourne removalists for your upcoming local move? Do you want professional and trained removalists who you can trust with your valued, irreplaceable, and bulky items? Well, our professional removalist company is there for you from start to finish. We have an experienced and friendly moving house crew that helps people move all across Melbourne.
Fully Trained
We are an expert Melbourne based furniture removals company following a mature moving process
Fast Interstate Moves
Interstate moving with our daily moves to other Australian states will get you there on-time. Get A Quote Now
Our Owned Trucks
All of our removalist trucks are clean, modern, and in great condition. Get Free Quote Now
Free Moving Boxes
Get free moving boxes for any local moves and half-price boxes on interstate removals
Free Shrink Wrapping
Get free shrink wrap on all moves. We make sure items are protected
Packing/Unpacking
As a full-service removalist business, we provide a packing and unpacking service to save you time
Professional Furniture Removals Company
Every customer is different, and each customer has different needs. No two moves are the same. Because of that, we provide a comprehensive package of moving services. We tailor our removalist packages to your situation, and we personalise the whole removal process to accommodate your budget, timelines, and any special requirements.  We offer a range of services to suit your needs. Our services include:
Packing Unpacking Of Your Furniture
If you need hand dismantling and reassembling your furniture, we are happy to help. Our furniture removalists team has extensive experience in safely transporting furniture, handling fragile items, and then carefully reassembling it in its new location. Please contact our Melbourne removals at info@carefulhandsmovers.com.au for moving tips and tricks. We are quick and efficient, saving you not only money but precious time as well. We take great pride in packing and unpacking our customer's homes and treat them as if they were our own.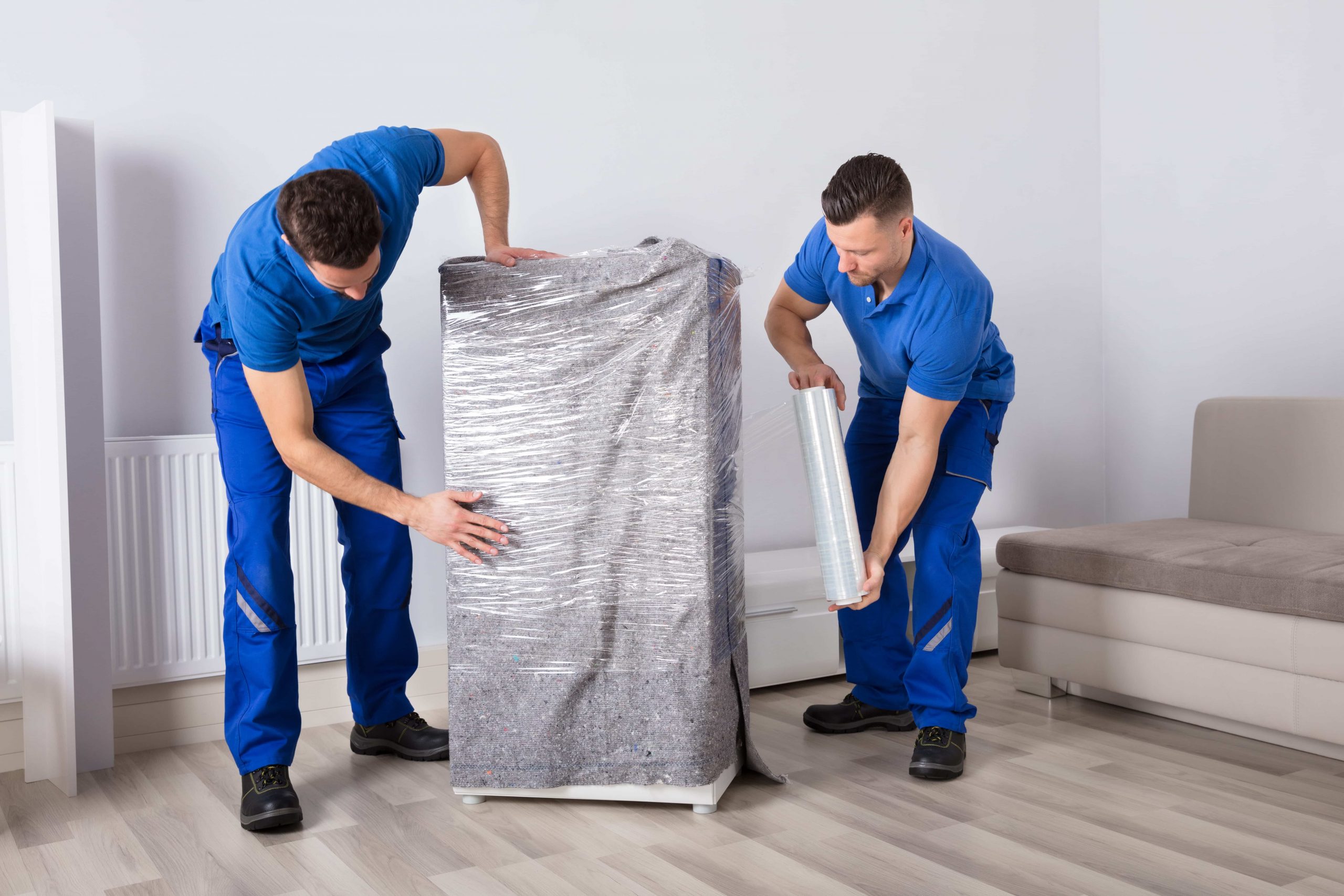 Our Services
We are a well-established growing furniture removal business. Our professional team of insured drivers and offsiders offers removals and storage services since 2010.
Best Local Removalists In Melbourne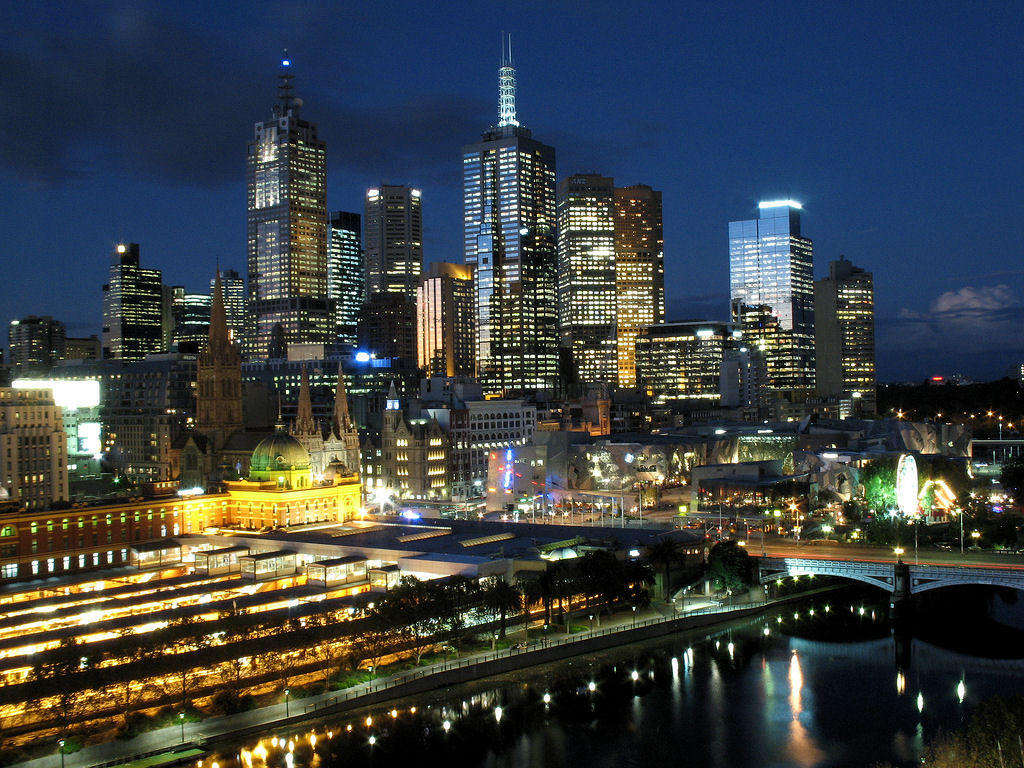 Professional Removalists
With a large number of moving companies in Melbourne offering a variety of services, it might be challenging to choose the best removalist business. We are a full-service moving company that provides everything you need during relocation from storage solutions to moving supplies. When doing your research for a removalist Melbourne company, make sure you choose a removals company that can satisfy your requirements to save money hassle.
We handle your fragile, valuable, sentimental, bulky, and heavy items with the utmost care and respect as if they were our own
We are flexible and will do our best to accommodate your budget and schedule
We hire the best removalists in Melbourne
Available to move you at a short notice
Stress-Free Melbourne Removalists Experience
Careful Hands Movers covers the entire Melbourne metropolitan area. Our courteous, helpful, and professional Melbourne movers are ready to make your local move go smoothly and efficiently. We believe in being punctual, hardworking, and efficient. Are you looking to move somewhere not on the list? Contact us for a quote today, and we can tailor a moving package to meet your needs.
Comprehensive Furniture Removalist Services
We are a full-service removalist company that offers many different moving services that include:
Furniture Removals we carefully move and pack your furniture and take extra care to make sure no damage occurs. You can count on us to deliver without scratches, dents, or dings.
Packing & Unpacking Services saving you time while securely packing all of your valuable items
Heavy & Bulky Items Removals our trained and experienced staff can carefully move anything from a pool table to a piano, to a fish tank.
Fragile Items Moving whether a family heirloom, souvenir from a foreign country, or you are fine china, we use industry-standard packaging materials and our careful hands
Furniture Removalists Melbourne You Can Trust
Need to move furniture in Melbourne? Tired of hoping it arrives without any dents or scratches? Our removalist company provides a fast, cheap, and convenient way to transport your furniture for home or office in Melbourne. There's no job too big or small – move a couple of boxes, or your whole house!
Removalist Packages Tailored To Your Needs
Whether you need to move just 1 or 2 items that won't fit in your car or moving house with an entire truckload, we've got you covered. We understand everyone's furniture removalist needs are different, which is why we can tailor a package and service to meet your unique requirements. Our professional Melbourne removalists provide a reliable and trustworthy service. We are punctual and show up when we promise to, as well as handle all of your items with care. For extra peace of mind, on top of our years of furniture removals experience, we are also fully insured to prevent your removal experience from turning into a nightmare.
Secure Removals Storage
As a full-service removalist company, we provide long and short term removalist storage. Our facilities feature high-security storage systems. We understand that the planned storage time might change, so we offer flexible storage options that satisfy all our customer needs.
We only use safe and secure removals storage facilities in Melbourne, Victoria, and around Australia. Each storage unit is locked and secure. There is also 24/7 CCTV, as well as regular patrols, and alarm systems for extra peace of mind.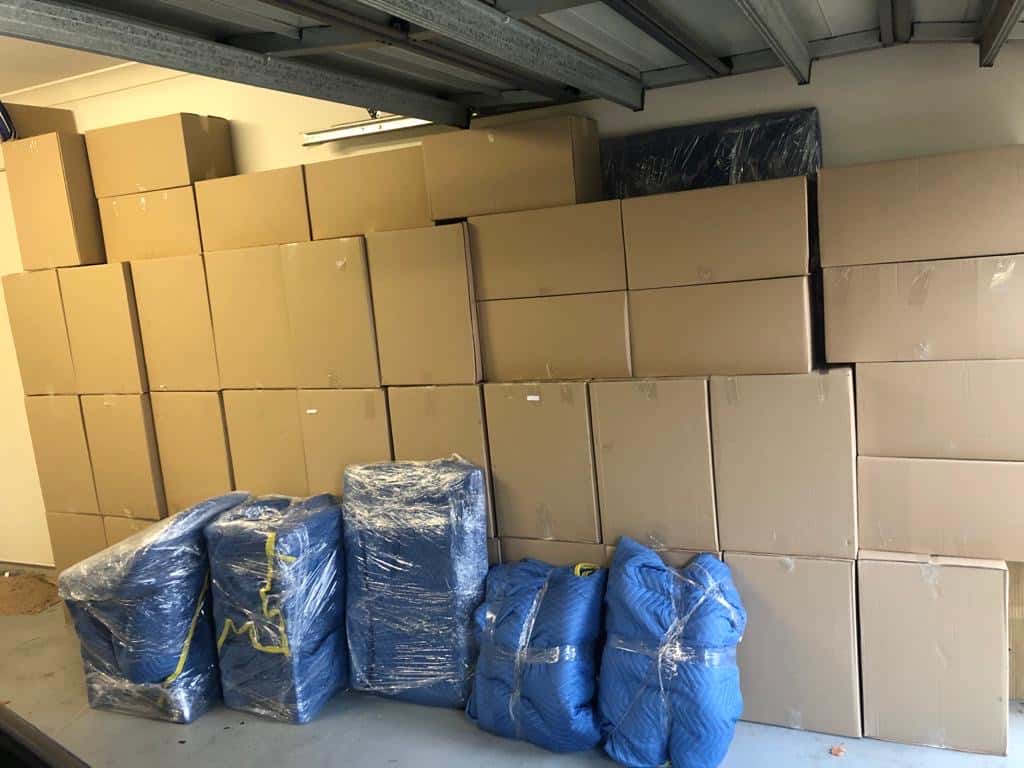 Melbourne furniture removals and beyond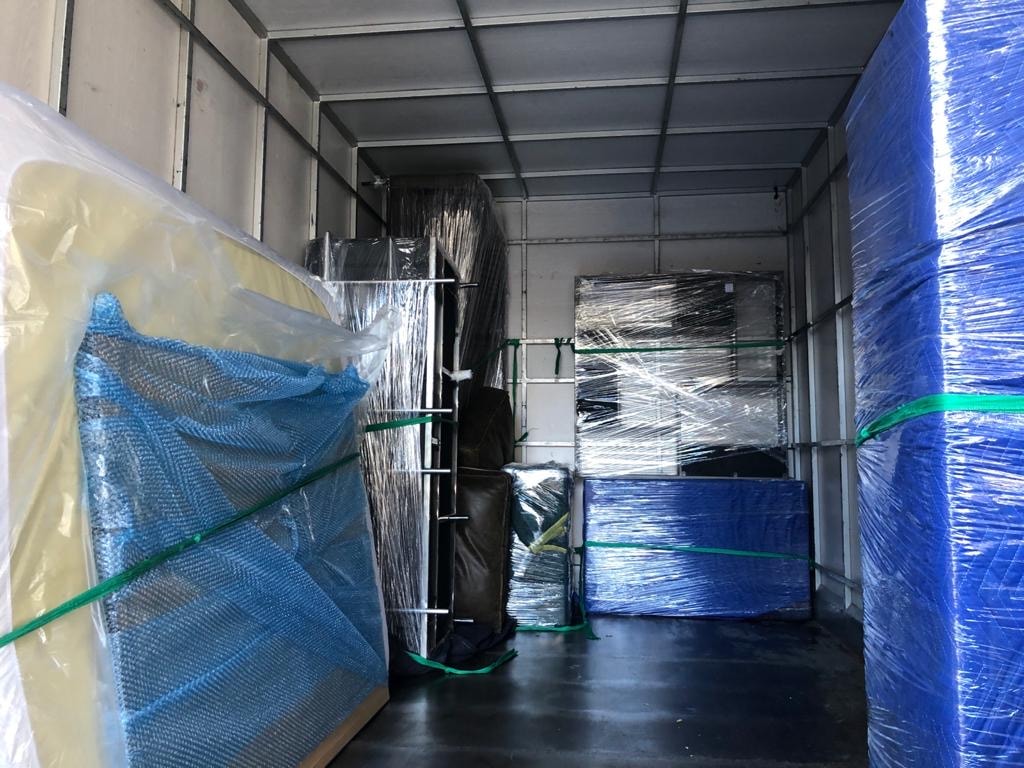 Highly trusted removalists in Melbourne
Our Australian owned removalist business is are here to help with all of your furniture moving needs. We service the Melbourne CBD, Melbourne Metropolitan area consisting of the Northern Suburbs, Western Suburbs, Eastern Suburbs, and South-Eastern suburbs. We also provide furniture removalist services in regional Victoria and interstate.
Our Removalist Trucks
Unlike some other removals companies, we don't lease our trucks. We own all of our removalist trucks and have a variety of different sizes to select from. Whether you are moving from a small studio apartment or a huge house, we have a truck that can accommodate your items. Save money and only pay for the truck space and size you need.
House Furniture Removals
We offer professional and reliable residential moves in Melbourne from studio apartments to 4+ bedroom homes. Our highly-trained and skilled removalists go above and beyond, ensuring that all of your valuable items arrive safe and sound. We make moving house a stress-free process.
Office Removals
Whether you are moving your entire company to a new location, new building, or a level up or down in your existing building, we are expert office movers Melbourne. We coordinate the move for you to allow you to focus on more important things – like running your business. We are available 24/7 to keep downtime to a minimum, and have you back up and running in no time. Our office removal solutions are perfectly tailored to meet your business requirements.
Custom Moving Packages
Whether you are moving home, office or furniture relocations, local or moving interstate, Careful Hands Movers can tailor a furniture removal package to you. We understand that no two furniture removal jobs are alike, which is why we offer tailored packages of services that suit any budget or requirements. Try our free Moving Home Calculator to give you an obligation free quote.
We offer affordable and competitive prices, as well as service which isn't compromised. Speak to one of our friendly and helpful staff today to find a solution which is right for you.
Cartons & Moving Boxes
We provide many different options for transporting your furniture and its contents, which includes:
Porta Robes
Removalist cartons
Book boxes
Striped Bags
Picture boxes
At our Melbourne removals services, we also offer heavy-duty moving blankets which we securely fasten to every piece of furniture, to make sure it doesn't get damaged.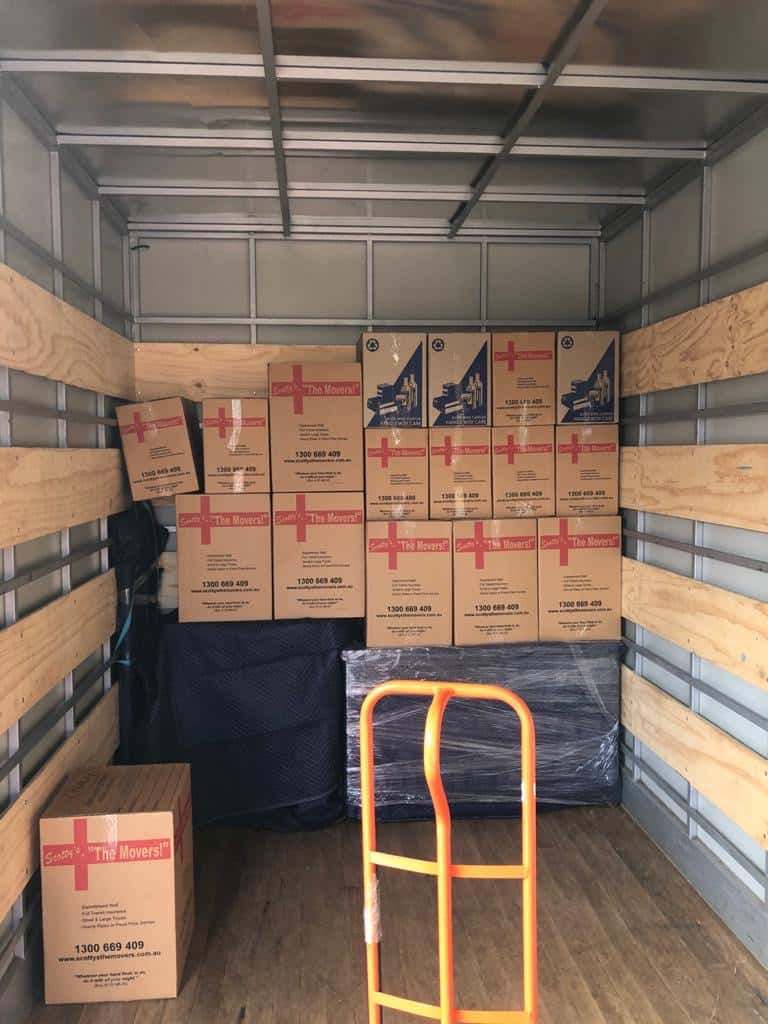 Interstate Removal Services
When you are moving interstate from Melbourne, you need a removalist company that gives you assurance to provide the best removal service from beginning to end; you need Careful Hands Movers. It may feel overwhelming to make such a big move and change to your life, and most removalist companies associate large moves with high costs to match, which only adds to the stress involved. We are an Australian-owned and operated interstate removalist company with regular interstate between Melbourne and Adelaide, Canberra, Sydney, Brisbane, and every city in-between. Calculate your furniture volume now to start the interstate moving process!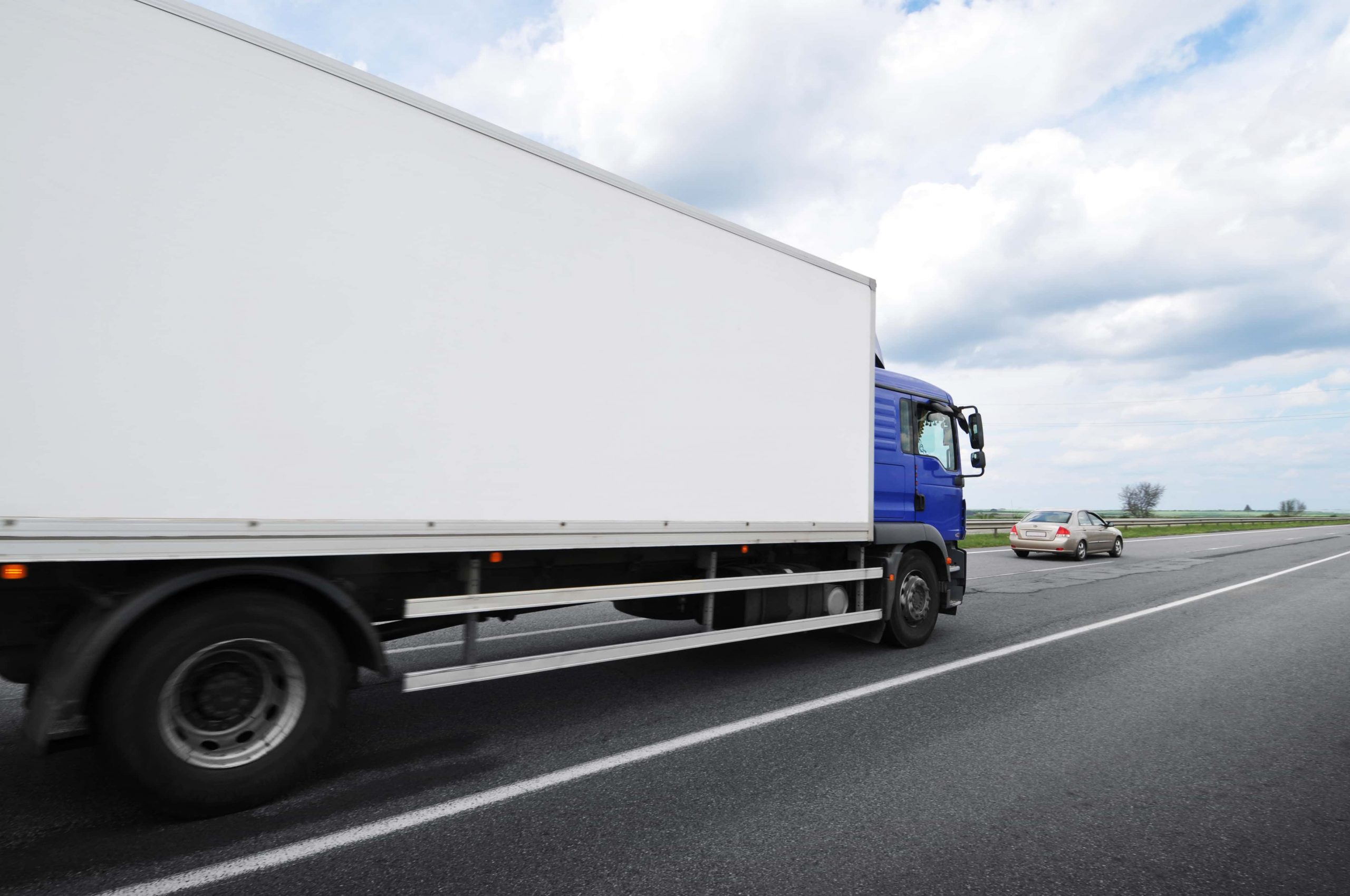 Our Trucks
We offer a range of trucks to suit all our Melbourne customer's needs. Whether you are moving a small flat or a large 6 bedroom family home we can move you on time and on budget. We are able to complete all local Melbourne moves efficiently.

Ideal for large 4+BDR moves
Capacity: 60m3
14-tonne Truck

Ideal for 4+BDR moves
Capacity: 50-55m3
12-tonne Truck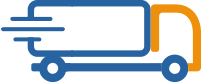 Ideal for large 3BR moves
Capacity: 40-45m3
10-tonne removalist Truck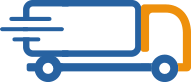 Ideal for large 2BR
modest 3BR homes
Capacity: 30-35m3
8-tonne Truck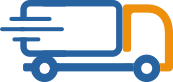 Ideal for 2 bedroom moves
Capacity: 22-28m3
6-tonne Truck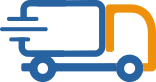 Ideal for 1/2 bedroom homes
Capacity: 18m3
4-tonne Truck
Frequently Asked Questions
Here is a list of the most frequently asked questions that we get from our customers about furniture moving in general as well as about our services specifically. This FAQ section will give you a better understanding of the local moving process and key information about our Removalists Melbourne services.
How do you provide the estimate for furniture removal?
Our removalist consultants visit your place and will closely assess your move and provide a fixed quote for you. After that, we will provide you with a written estimate. Also, you can use our online furniture volume calculator to get an estimate immediately.
How to make sure that I am hiring the best Removalists Melbourne Services?
It's vital to do some checks before choosing the right removalist company. Firstly, request a free quote and make sure there are cheap and that there are no hidden charges. Secondly, check their previous customer's feedback. It's essential to see that the majority of their removalist jobs have left happy customers. Thirdly, ask for extra services they provide to make your move easy. Lastly, It's better to look for a full-service removalist company that offers additional services like packing & unpacking, removals storage, and assembling and disassembling of your belongings.
How do you handle valuable and delicate items?
Our professional removalists will take extra care of your treasures and valuable belongings. During the packing process, we wrap and pad using bubble wrap. After that, we cover with blankets before placing them in the truck.
Do you offer local moves around Melbourne?
We offer local Removalists Melbourne Eastern Suburbs, Melbourne Northern Suburbs, Melbourne Western Suburbs, and all Victoria.
Melbourne cheap removalists. Is it always right?
Cheap removalists services in Melbourne might not be the best option always. If you sacrifice quality for the price, you might end up with an affordable removalist company that is not efficient due to the low hourly rate during the move and will result in paying more.
Can I receive free boxes from Careful Hands Movers?
Yes. For local Melbourne removals, we provide free boxes for a small refundable deposit per box. We also do packing and unpacking.
Do you disassemble and reassemble the furniture?
Like the majority of furniture moving companies, we offer free to disassemble and reassemble your items.
Will my furniture removal be insured?
Absolutely. All our local removalists Melbourne services and Interstate removalist services are covered by insurance.
Do you offer interstate removalists services in Melbourne?
Yes. We offer interstate moves that include Removalists Melbourne to Sydney, Melbourne To Canberra, Melbourne To Brisbane, Melbourne To Adeliade, and vice versa.
How much do removalists cost?
Removalists charge $55 for local moves. In addition to the hourly rate, you can get a fixed cost quote for your interstate move. In addition to that, we can give you a fixed price quote for local moves after we do an inspection of your belongings.
A Few Facts About Melbourne
Melbourne is Victoria's vibrant capital. Its a fantastic city and one of the world's most liveable cities. Melbourne offers a variety of landmarks, history, and culture for its residents making it the right place for families and working professionals. Here are some interesting facts about Melbourne removals for your reference.
Its the capital of Victoria with a population of 4.9 million, Melbourne is the home to a large number of businesses, art galleries, theatres, parks, and sporting venues.
Its a multicultural city and welcomes people from all over the world.
The median house price in Melbourne is much less than in Sydney. It is a cost-effective option to live without paying exorbitant rents and house prices.
There are 10 world-class universities in Victoria and Melbourne has the highest-ranked university in Australia.
In Melbourne, the median unit price for 4-bedroom and 3-bathroom homes stands at $610,000
Outside Europe, Melbourne has the largest tram system outside.
The rent for a 3-bedroom and 2-bathroom unit stands at $500 per week
As of the year 2020, around 32% of Melbourne's residents were born overseas
The house prices in the inner-city suburbs of Melbourne increased by 1%.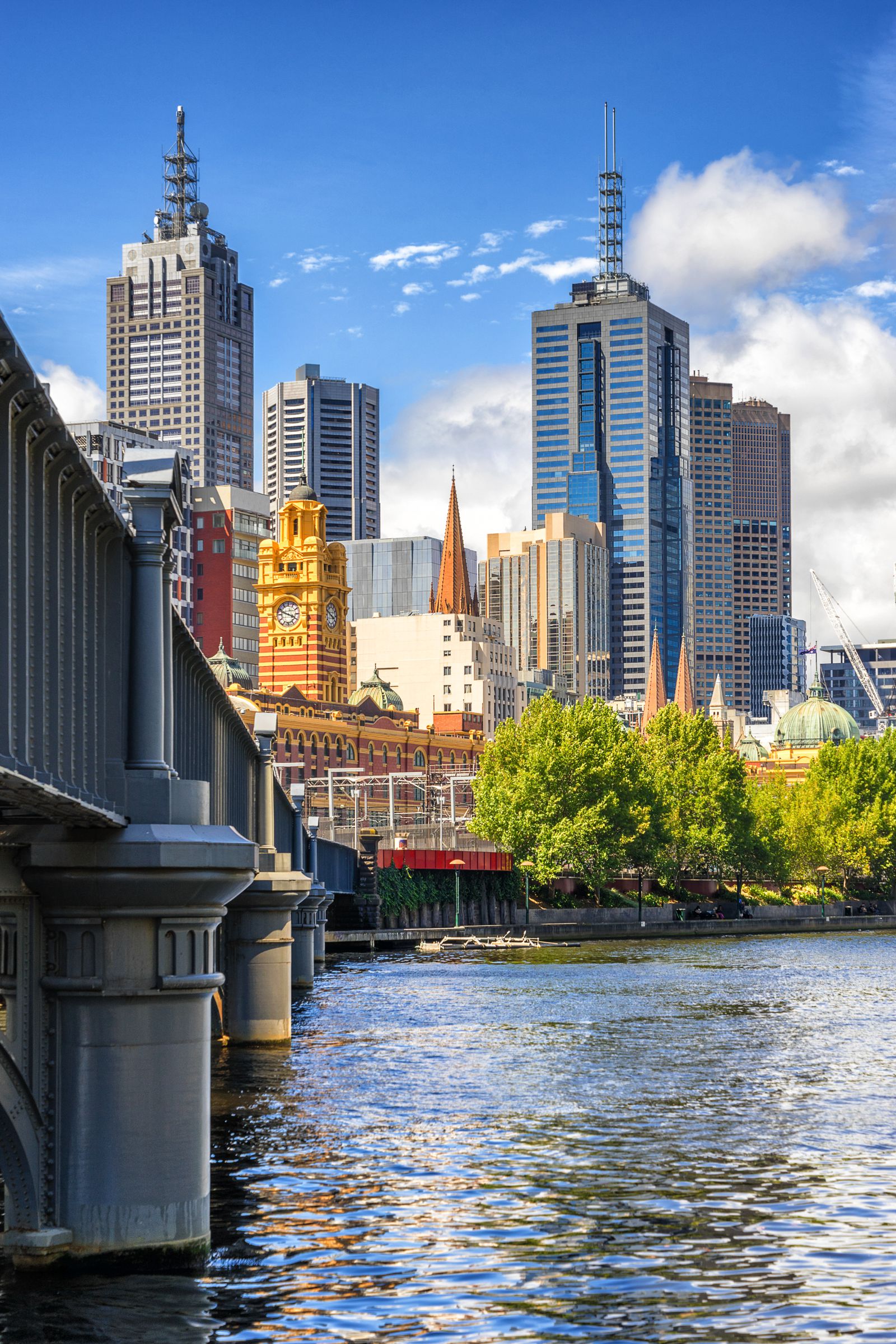 Get Free Removalist Quote
We pride ourselves on offering a reliable and high-quality moving service for your home or office. Perhaps you are unsure what truck size you require? Or maybe you want more information on the moving process? Whatever your query, our friendly movers Melbourne and trained customer support team are here to help!
Our Melbourne removalists
are available seven days per week to help with your furniture relocation needs. To get a precise quote with no hidden charges, contact us today to book your move by either phone on
1300 724 553
or send us a message through our
contact form
, and we will get back to you ASAP.