Furniture Calculator
Use our online moving calculator to tally up the volume of your furniture items so we can recommend the right size of the vehicle and get a move cost.
Clear Removalist Quote
We can visit your location when convenient and conduct an in-home survey for moves of 3 bedrooms or larger.
About Us
If you're looking for a removalist company in Melbourne who specialises in interstate moving services, look no further than Careful Hands Movers. We are your local removalist specialists with a strong background in helping local Melbourne residents, families and businesses move their home or office space out of town and interstate to Wollongong. Our office is located right in the heart of Melbourne, only a short drive from [ insert landmark ] in Melbourne City. We provide a variety of moving services, including:
Local and out of town relocation
Interstate moving services
Packing materials & services
Backloading
Office moves
House moves
Storage solutions
Commercial / business moves
Furniture removals
About Wollongong
Wollongong is located approximately 1 hour's drive south of the city of Sydney, New South Wales Australia. It is a coastal built city, known for its beaches, beautiful scenery and recreational and lifestyle facilities. There are 17 surf beaches located across Wollongong, making it an excellent holiday destination for surfers, beach lovers and families. If you're moving to Wollongong or just visiting the area, we highly recommend checking out these great sights and experiences…
Grand Pacific Drive
Wollongong Botanic Gardens
Harbour and Lighthouses
Nan Tien Temple
Jamberoo Action Park
Symbio Wildlife Animal Park
Moving from Melbourne to Wollongong
If you're preparing to move interstate from Melbourne to Wollongong, we have put together these top tips on what to expect and plan for when you move…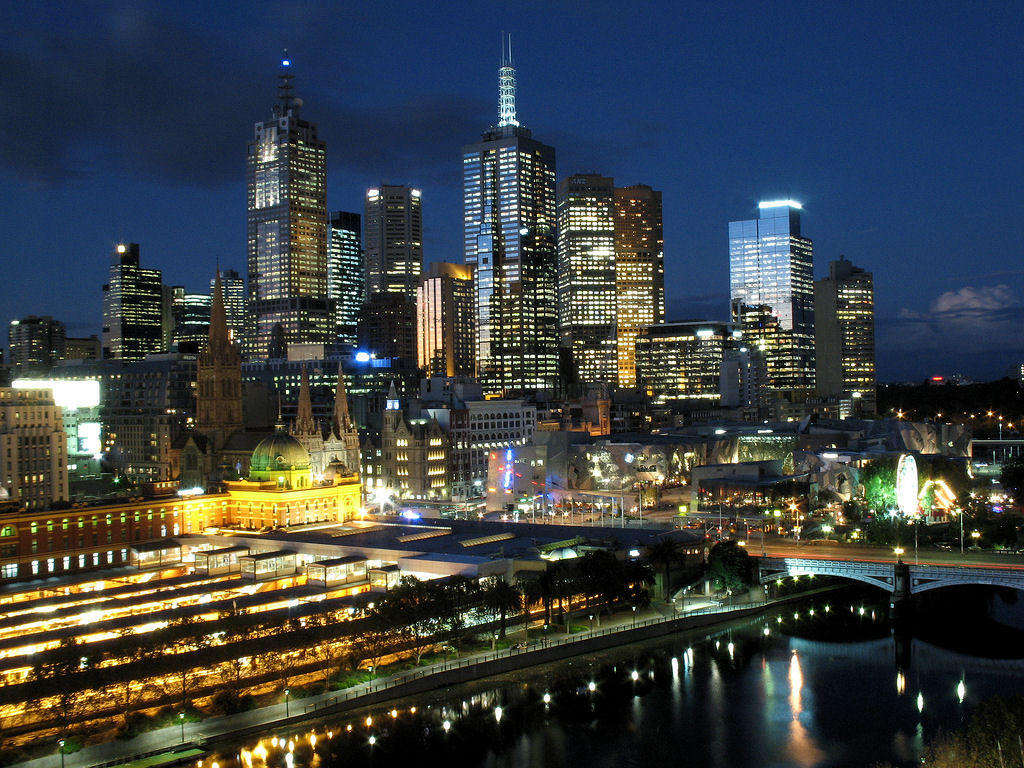 1. Put away those winter woollies!
As you well know, Melbourne is known for its cold winter snaps even in the middle of summer. However, the south coast of New South Wales is different because when it's summer… it gets really hot. When you move, you will have to update your wardrobe with more summer style outfits and light fabrics for those hotter seasons. Take advantage of the beautiful beaches and lifestyle facilities on offer in Sydney, and be sure to put on plenty of sunscreen on your days out and about.
2. Enjoy the relaxed Lifestyle
Melbourne is constantly bursting with busy city life. However, Wollongong is a lot more relaxed, as seen in its coastal feel and calming lifestyle. Wollongong is home to many stunning beaches, just one of the beauties of living on the coast of New South Wales!
3. Update your details
When you move to a new home, especially if it's interstate, be sure to update your personal details and home address with your banks, insurers, employers, family and friends. It's a good idea to also research any state rules and regulations that may impact everyday life, such as updating your car and boat registration to New South Wales.
4. Do a little research
If you and your family are moving to Wollongong, plan a little mini holiday away prior to moving to ensure you all get a feel for the new area. Checking out local parks, playgrounds, schools, shops, sporting clubs, cafes and other facilities is important as it will help you get used to what's on offer around the area.
Why Choose Careful Hands Movers?
Reliable, Flexible Schedules
We offer a variety of flexible scheduling when it comes to your interstate move. We will always try our best to fit in with your busy schedule for your upcoming move from Melbourne to Wollongong. Our team of packers, movers, drivers and customer service representatives will be able to help you out with ensuring that everything is going according to schedule, including pick up, transport and arrival times.
Careful Handling
We understand that your household items and furniture are precious, so we will always take care when handling your personal belongings. Our removalists take absolute care when managing the way we pack your things on our trucks. We will always be extra careful with any fragile items, and ask that you let us know if there are any especially delicate items in boxes prior to packing so we can load them on our trucks in a safe and secure fashion. Let us help you move the stress free way!
Personal Service
Ensuring our customers are completely satisfied with the job or service completed is something we pride ourselves on. As you will see in our past customer reviews, we offer a 100% customer satisfaction guarantee with every move so you can have peace of mind that your move will be completed efficiently and stress free. Plus, we always value customer feedback. If you have any concerns, get in touch with us today.
FAQ's
How much does a removalist cost in Melbourne?
When it comes to pricing, Careful Hands Movers have a transparent, fixed pricing policy. This means, we won't charge you anything extra than what you have been quoted. We will ask you a series of questions related to your move, and put together a personally customised quote to suit your requirements and your budget. Give us a call today to discuss our rates.
How much does it cost to move from Melbourne to Brisbane?
Costs vary from removalist to removalist and from city to city. That's why we highly recommend getting in touch with us today to discuss our rates. Depending on where you're moving from and to, the total cost will vary. We can help you out today, just simply give our customer service team a call!
How much does it cost to move to Melbourne?
When it comes to moving to Melbourne, like any other major city, costs will depend on a number of various factors. When you give us a call to get your free moving quote, we'll ask you some detailed questions in order to process the quote accurately and provide you with a fixed cost. Depending on where you're moving from, and the suburb in Melbourne – this will all be taken into consideration and calculated to ensure your quote is accurate based on your requirements.
How much does it cost to move furniture to Tasmania?
We offer a variety of various moving services, one of them being local or interstate furniture removals. Moving furniture to Tasmania depends on a number of different elements. Where you're moving from, the number of furniture items, your required schedule and if there are any special items such as pianos or pool tables to be moved. Give us a call today to get your free quote for your upcoming furniture removal to Tasmania.