Furniture Calculator
Use our online moving calculator to tally up the volume of your furniture items so we can recommend the right size of the vehicle and get a move cost.
Clear Removalist Quote
We can visit your location when convenient and conduct an in-home survey for moves of 3 bedrooms or larger.
About Us
As a family owned, local business, our number one goal is to ensure your move goes smoothly. Careful Hands Movers specialise in a range of moving services, from home and office relocations, business and commercial moving services, furniture removals, storage removals, special item removals, local and interstate relocations, as well as packing services. Our office/warehouse is located near [insert landmark] in Melbourne City, making it a convenient and easy location for our customers to find us. Our local knowledge sets us apart from other removalists, with over 10 years experience in the moving industry. We've helped many families move in the last decade, providing quality moving services and receiving excellent reviews from satisfied customers. Give us a call today to discuss your options and get your free quote. Let's start your moving journey!
About Traralgon
Traralgon is located in Victoria, Australia, east of the Latrobe Valley in the Gippsland region. The town has a population of approximately 25,485 people. The Gippsland region of Victoria is known for its beautiful country atmosphere and stunning landscape. There are a variety of amazing sight seeing experiences and activities that are a must-do while visiting the area of Traralgon. If you're based in Melbourne City currently and looking to move to Traralgon, we highly recommend checking out these great activities and experiences:
Gippsland Plains Rail Trail
Gippsland Wine Region
Gippsland Immigration Park
Latrobe Regional Gallery
Newman Park
How to Prepare for your Move
Moving can be a stressful and time consuming ordeal. But it doesn't have to be. With Careful Hands Movers, you can rest assured that your moving experience will be a positive one. Our team of movers are qualified, experts in their field, providing only the best personal service and careful moving processes for our customers. Here are 4 tips on what we recommend you do prior to the big dreaded moving day, to help make you feel a little more prepared and less overwhelmed!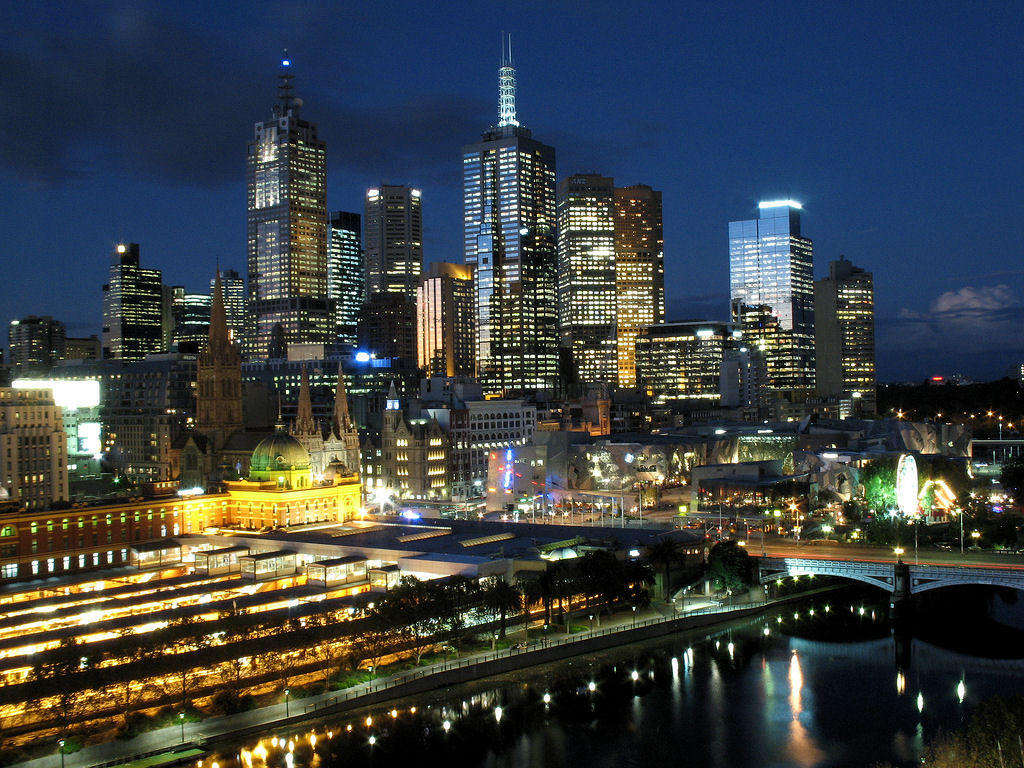 1. Start packing early
Many weeks prior to moving day, once you've confirmed your removalist, schedule, and how you're going to get to your destination, start the packing. This might be starting with the biggest or smallest room in the house – whatever works best for you. Start by going through your things and making a pile of things you're going to either give away or donate including household items, furniture or non-perishable food items. Go at a steady pace, moving from room to room and until you've only got the kitchen, main family area and bedrooms to go. These can be done closer to the big moving day, after all you still need to eat and sleep!
2. Get labelling
As you're packing, get out your trust label maker. We suggest marking boxes by room, but it depends on your own personal preference. Label anything that is heavy or fragile so our movers know to be extra careful when loading these items on to our removalist truck. Our movers will take extra care handling all your items, so you don't need to worry! We offer removalist insurance with every move to make sure everyone and everything is covered for your peace of mind. Additionally, our no damage policy will help assure you that your items will be taken care of and will arrive safely at your new destination.
3. Prepare and plan on updating your personal details
Be sure to alert your bank, insurers, employers, family and friends of your upcoming move and provide them with your new address and / or home phone number.
4. Do your research and plan a visit
Doing your research and visiting an area prior to moving is always a good idea. Book your family in for a mini get away to the new area and have a look at what's on offer in the area such as local parks, playgrounds, schools, cafes and restaurants, libraries, sporting clubs and other recreational and lifestyle facilities.
FAQ's
How much does a removalist cost in Melbourne?
Costs will vary depending on the removalist company, where you're moving to and other details such as your schedule, number of items to be moved and any additional special requirements. To ensure you receive an accurate quote, we'll ask you a few details based on your move. Once we have those details, we will be able to provide you with a fixed quotation. Give us a call today and chat to one of our friendly customer service team representatives to receive your free moving quote.
How much does it cost to move from Melbourne to Brisbane?
Costs vary from removalist to removalist and from city to city. That's why we highly recommend getting in touch with us today to discuss our rates. Depending on where you're moving from and to, the total cost will vary. We can help you out today, just simply give our customer service team a call!
How much does it cost to move to Melbourne?
Moving to Melbourne will vary depending on whether you're moving interstate or locally. All removalist companies will have a different pricing structure and policy so it's always a good idea to reach out to a few to compare. We suggest getting in touch with us today via phone or email to get your free quote.
How much does it cost to move furniture to Tasmania?
As we offer a variety of moving services, including furniture relocations both local and interstate, we highly recommend getting in touch with our customer service team to receive your free quote. It will depend on where you are moving from, how many items are required to be moved and your schedule. When you call us, we will go through a few details needed from you in order to provide a customised quote to suit your unique situation.