Cheap Relocation to Canberra
At Careful Hands Movers, we understand the importance of efficiency and cost-effectiveness when moving. That's why we offer backloading services from Melbourne to Canberra.
Backloading is loading your belongings onto a truck already making the journey. This not only reduces the cost, but it's also a more sustainable option as it reduces the number of trips needed. Our interstate removals team ensures that every item is carefully packed and secured, guaranteeing safe transportation for your belongings.
Choose Careful Hands Movers for a reliable and hassle-free booking process and backloading removals experience.
Save More with Backloading
When you choose our backloading Melbourne to Canberra, you opt for a more efficient moving solution and save on interstate removalists costs. Backloading allows you to only pay for the space your belongings occupy on the truck. This means you don't have to pay for an entire moving truck when you don't need it.
At Careful Hands Movers, we believe in providing value for your money. Our Canberra interstate removalists are committed to making your interstate move as affordable as possible without compromising on the quality of our service. Trust exceptional service and professional backloading removals for a more cost-effective move.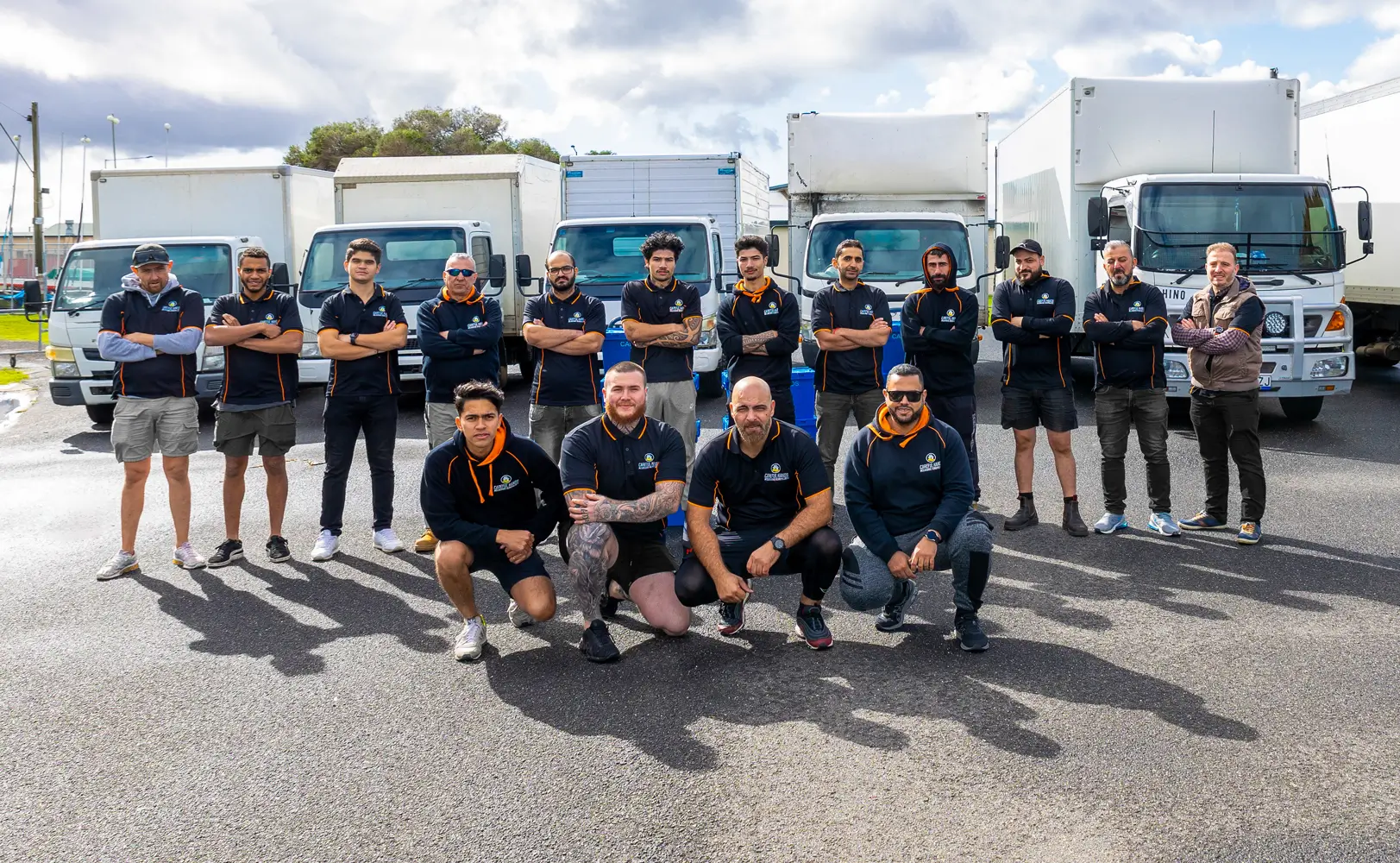 Experience Quality Service
At Careful Hands Movers, we pride ourselves on delivering high-quality service and customer satisfaction. Our trained and experienced movers handle every item with the utmost care, ensuring that all your belongings reach their destination in perfect condition. From packing to transportation, our Canberra removalists maintain the highest service standards, providing peace of mind and making your move stress-free.
Besides interstate backloading, our transport company also offers excellent service and customer support, ready to answer any queries or address any concerns you may have during the moving process. Choose Careful Hands Movers' interstate removals for a reliable, efficient, high-quality moving experience.
With years of experience in the moving industry, Careful Hands Movers has honed its skills and expertise as professional removalists. We understand the nuances of long-distance moving and have the know-how to ensure everything goes as smoothly as possible. Our team has the right tools and knowledge to handle every item, whether bulky furniture or delicate antiques during Canberra moves.
With Careful Hands Movers, you're not just hiring a removal services company or interstate movers but partnering with seasoned professionals committed to delivering an exceptional relocation process. Our excellent track record speaks volumes about our dedication, reliability and customer satisfaction.
Trust in our expertise for a seamless backloading experience from Melbourne to Canberra. Give us a call today at 1300 724 553!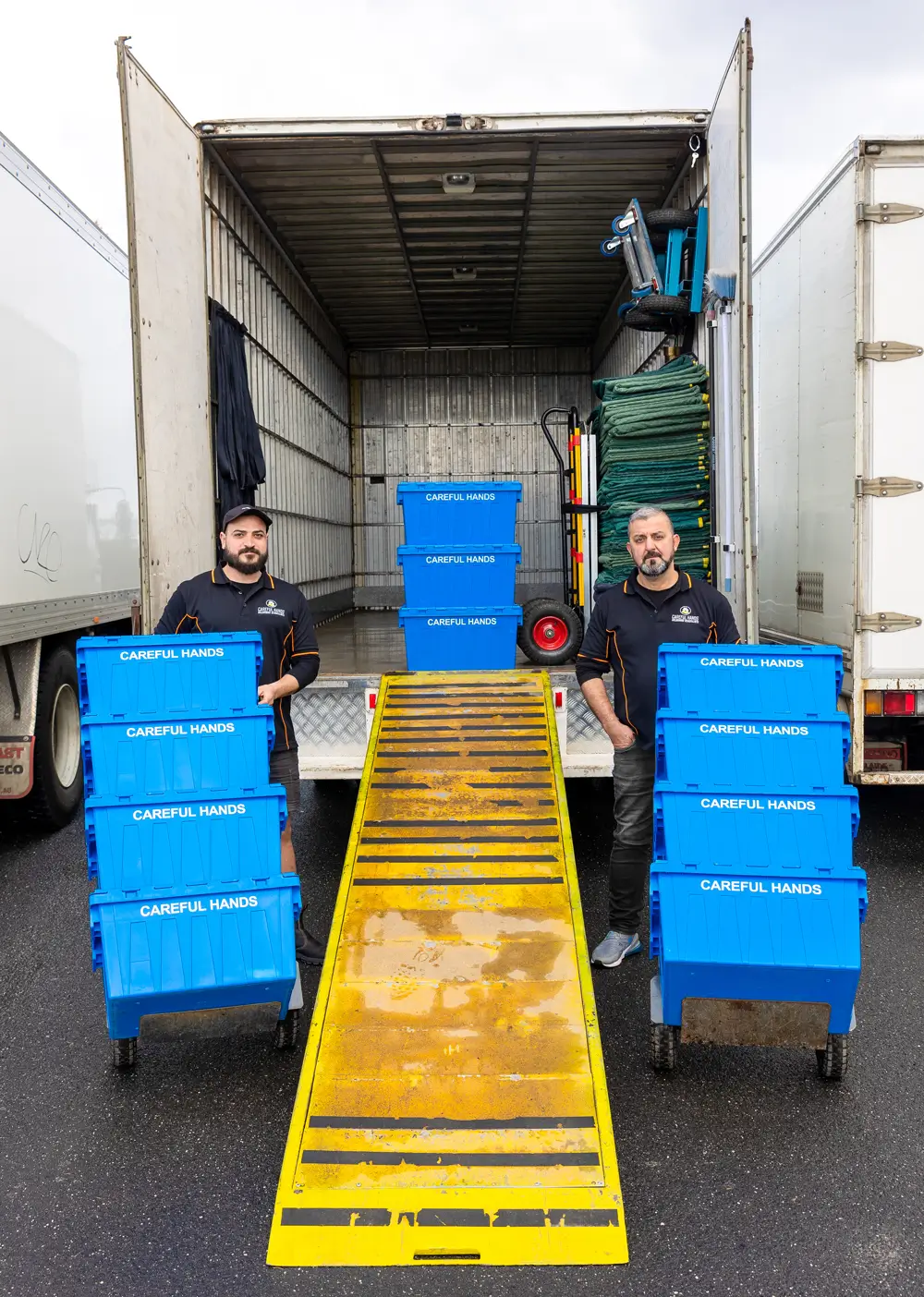 Cartons & Moving Boxes
At Careful Hands Movers, we're focused on the moving process and the materials that keep your belongings safe during transport. We offer a variety of cartons and moving boxes designed to withstand the rigours of long-distance transportation. Our selection ranges from standard-sized boxes, perfect for everyday items, to specialized cartons for fragile or bulky items such as electronics, artwork, mirrors, and more.
Book boxes
Picture boxes
Removalist cartons
Striped Bags
Porta Robes
All our cartons and moving boxes are made from strong, high-quality corrugated cardboard, providing excellent protection for your items throughout the journey from Melbourne to Canberra. Our boxes are sturdy and eco-friendly, aligning with our commitment to sustainability.
Remember, the right packing materials are crucial in ensuring your belongings reach their destination in the same condition they left. With the robust cartons and moving boxes from Careful Hands Movers, you can rest easy knowing your items are well-protected. Choose our professional movers for your backloading needs and experience peace of mind with quality packing materials and extremely helpful professional service.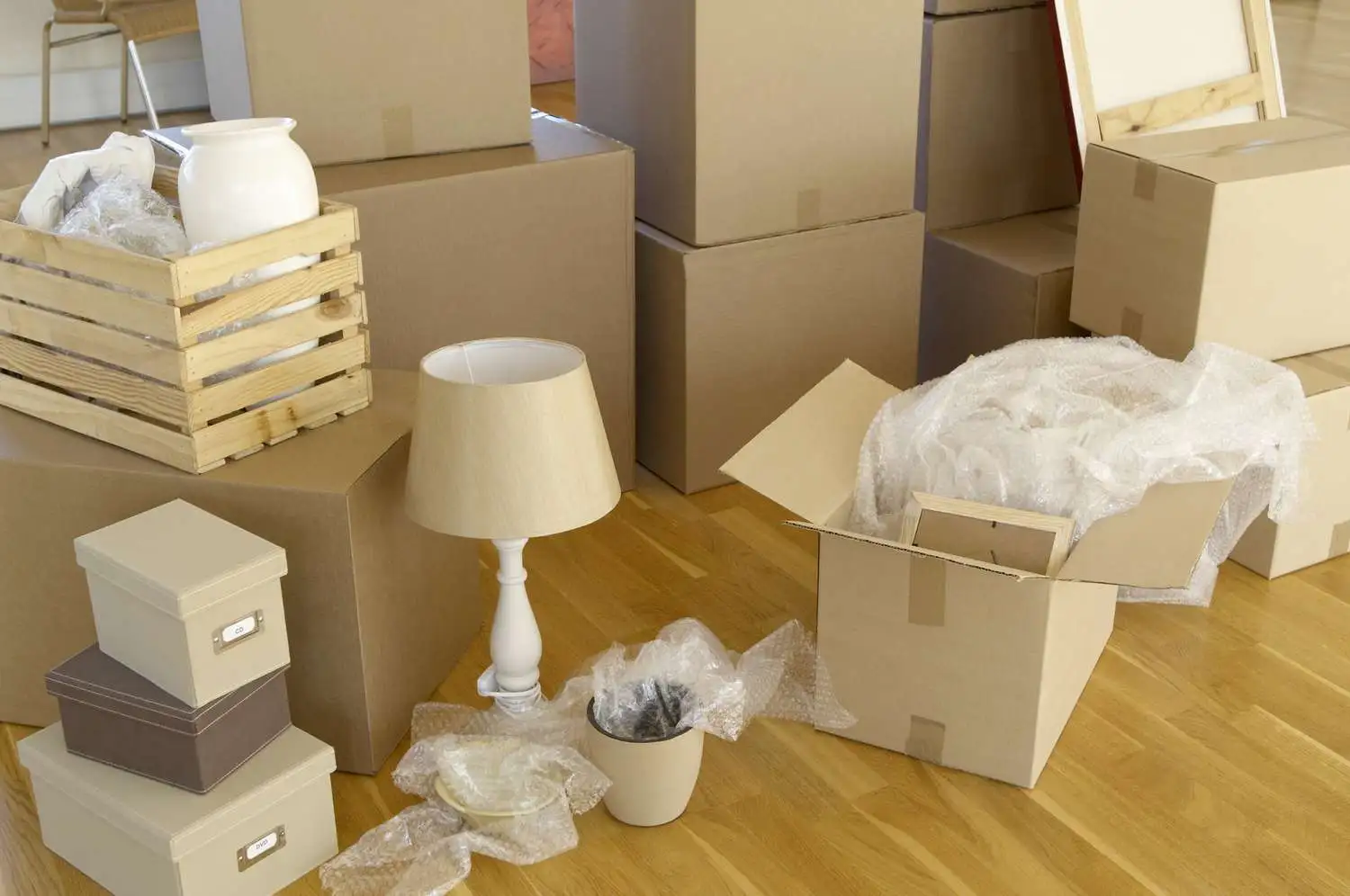 We'll Cover All Your Backloading Needs
Ready to make your move from Melbourne to Canberra?
Our friendly and efficient backloading solutions team is happy to answer any queries you may have about our backloading services. We can also provide a no-obligation quote tailored to your specific moving needs. At Careful Hands Movers, we are committed to providing top-notch service that exceeds expectations. Let us handle your moving hassles so you can focus on settling into your new home in Canberra. Trust our experienced, careful, and reliable team for your interstate move.
Contact us today and experience the difference of a stress-free move with Careful Hands Movers.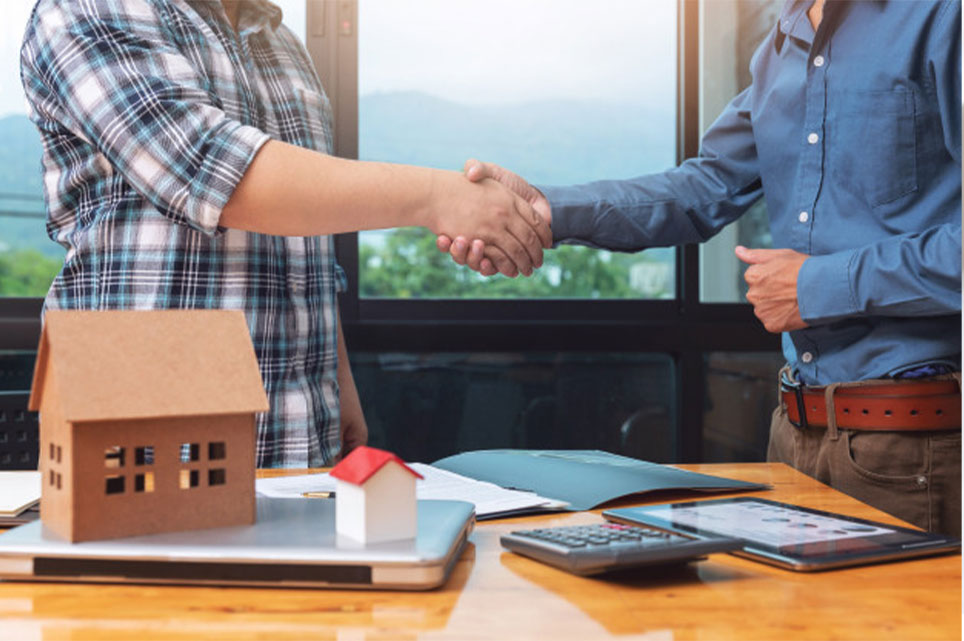 Our Services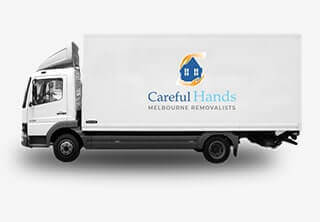 Interstate Moving
Our interstate moving services are designed to minimize the stress associated with long-distance relocations. Our team of moving experts are trained to handle all aspects of the move, from packing to transportation, ensuring your belongings arrive safely at their destination. We offer a seamless and efficient moving experience, thanks to our vast understanding of interstate regulations and routes. Opt for our interstate moving services for a hassle-free relocation from Melbourne to Canberra.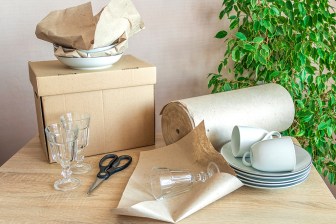 Residential Moving
Residential moving is our specialty at Careful Hands Movers. We understand your home items' sentimental value and are committed to delivering them safely to your new residence. Our team works meticulously to pack, load, and unload your belongings with utmost care, treating your valuables as if they were their own. Choose our residential moving services for a stress-free and smooth transition to your new home.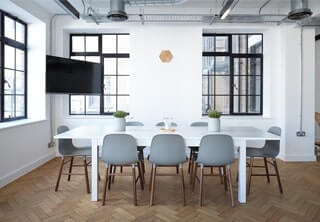 Commercial Moving
Commercial moving requires precision and speed to avoid unnecessary downtime to your operations, and that's what Careful Hands Movers guarantees. We have the expertise in moving office equipment, furniture, and documents efficiently and safely, ensuring minimal disruption to your business activities. Our organised and systematic approach guarantees a swift relocation so you can resume work quickly. Count on our commercial moving services for your business relocation needs. We always do a fantastic job!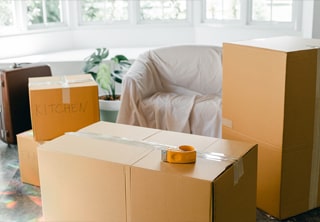 Packing and Unpacking Services
Our packing and unpacking services at Careful Hands Movers aim to free up your time during moving. Our professional team is trained in packing techniques to ensure the safety of your items during transit. We also unpack your belongings and set them up in your new home or office, allowing you to settle quickly. Engage our packing and unpacking services for a fully assisted moving experience.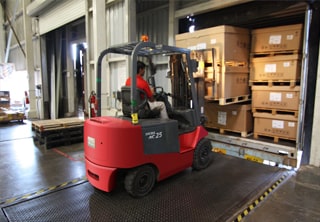 Storage Removals
In addition to our comprehensive moving services, Careful Hands Movers also offers flexible and secure storage solutions during furniture removals. Whether you need short-term storage while transitioning between homes or long-term storage for items you're not ready to move, we have options to suit your needs. Our storage facilities are climate-controlled to protect your belongings from environmental damage and equipped with 24/7 security to ensure the safety of your items. With our storage solutions, your belongings are cared for as if they were our own. Contact us today to learn more about our tailored storage solutions.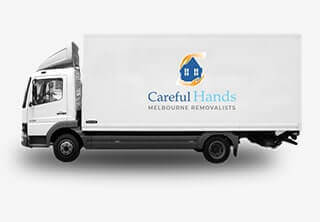 Local Moves
Careful Hands Movers provides professional local moving services for those looking to relocate within a state. Our experienced team knows the ins and outs of the city, ensuring your move is completed with expertise and efficiency. We offer comprehensive packing and unpacking services and secure storage options, should you need them. Leave it to our capable team to easily get your items from A to B.
Feel free to contact us to know more about our services
Why Choose Careful Hands Movers?
There are several reasons why Careful Hands Movers should be your go-to choice for all of your moving needs. Here are just a few:

Experienced Professionals
Our team consists of experienced professionals who are well-versed in the complexities of the moving process. Our staff undergo extensive training to handle your belongings with the utmost care, ensuring your items reach their destination safely.

Customer-Centric Approach
At Careful Hands Movers, we prioritize our customers above all else. We take time to understand your unique moving needs and tailor our services accordingly, providing a personalized moving experience that aligns with your expectations.

Affordable Rates
Quality moving services should not come with a hefty price tag. Our services are competitively priced without compromising on the quality of service, offering customers exceptional value for their money.

Comprehensive Services
Our array of services caters to every possible moving need. Whether it's residential or commercial moving, packing or unpacking services, or secure storage solutions, we've got you covered.

Reliability
With Careful Hands Movers, you can know your move is in reliable hands. We are committed to punctuality and efficiency, ensuring your moving timeline is strictly followed.
Choosing Careful Hands Movers means choosing a stress-free, smooth, affordable moving experience. Get in touch with us today, and let us make your move a memorable one.
FAQa About Backloading Services
Why should I consider backloading when moving from Melbourne to Canberra?
Backloading is affordable as you only pay for the space your belongings occupy on the truck. This makes it an excellent choice for long-distance moves, such as between Melbourne and Canberra.
Is backloading safe for my items?
Absolutely. Careful Hands Movers treats every client's belongings with the utmost care, whether on a direct or backloading service. Our skilled professionals employ careful loading and unloading methods to ensure the safety of your items.
Can I access storage facilities if I choose the backloading service?
Yes, at Careful Hands Movers, our storage solutions are available to all our clients, irrespective of the type of moving service they choose. Our facilities are secure, climate-controlled, and available for short-term and long-term durations.
How early should I book the backloading service?
While we always try to accommodate all move requests, we recommend booking your backloading service as early as possible to secure your preferred move dates, given the high demand for this service.
What if I only have a few items to move?
No problem at all. Backloading is ideal for moving a few items since you only pay for the space your possessions occupy on the truck. It's both an economical and environmentally friendly option.
How can I get a quote for a backload move from Melbourne to Canberra?
You can get a free, no-obligation quote for our backloading service by contacting our team. We're happy to answer your questions and guide you through the process.
Get in touch with us by calling 1300 724 553 today!
Local Removalist Services
Our Backloading Removals Services