Trusted Melbourne Removals
Relocating from Brisbane to Melbourne has never been more economical and environment-friendly. Discover the benefits of backloading with Careful Hands Movers, a trusted name in the removalists industry. We're dedicated to delivering top-notch service that guarantees customer satisfaction, as our high customer satisfaction rates attest.
Our team always goes above and beyond to meet all your moving needs. And with our backloading services, you can move your belongings from Brisbane to Melbourne at a fraction of the cost.
Give us a call today at 1300 724 553!
Give Backloading Services a Try!
Backloading offers significant cost-saving benefits, making it an ideal option for individuals and families on a budget. By sharing space in one truck or container with other customers moving to the same destination, you only pay for the space you need. This means you can save on fuel, tolls, and other costs associated with an interstate move.
But it's not just about saving money. Backloading also reduces carbon footprint by minimising the number of trucks or containers needed by interstate removalists. By choosing a backloading removal service, you make a sustainable choice that benefits your wallet and the environment.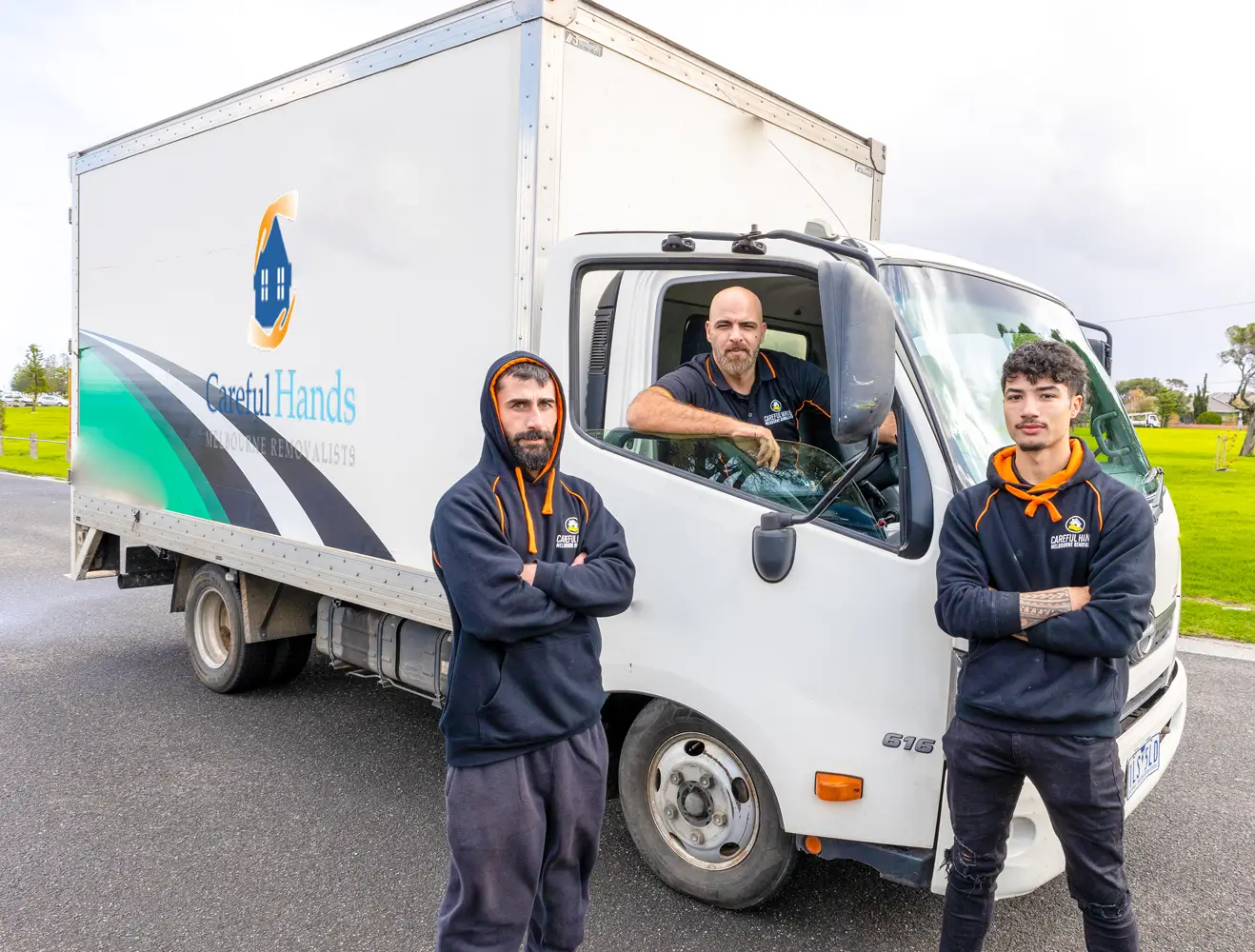 Excellent Melbourne Removalists
At Careful Hands Movers, our moving company understands that moving can be a stressful and overwhelming experience. That's why we make it our mission to provide reliable and efficient removal service that takes the burden off your shoulders. With years of experience in the industry, our team is equipped with the knowledge and skills to handle all types of moves, including backloading Brisbane to Melbourne.
As Melbourne removalists, we take pride in our professional and friendly approach as well as our quality service. We ensure your belongings are handled carefully. Our vehicles have state-of-the-art equipment and tools to secure and protect your items during Melbourne backloads. You can rest assured that your belongings will arrive safely at their destination with quality Brisbane backloading service.
Don't let the daunting task of moving disrupt your peace of mind. Choose Careful Hands Movers removalist company for a hassle-free, cost-effective, eco-friendly moving experience. Speak with one of our expert removalists today at 1300 724 553 to find out how we can tailor our backloading service to meet your needs.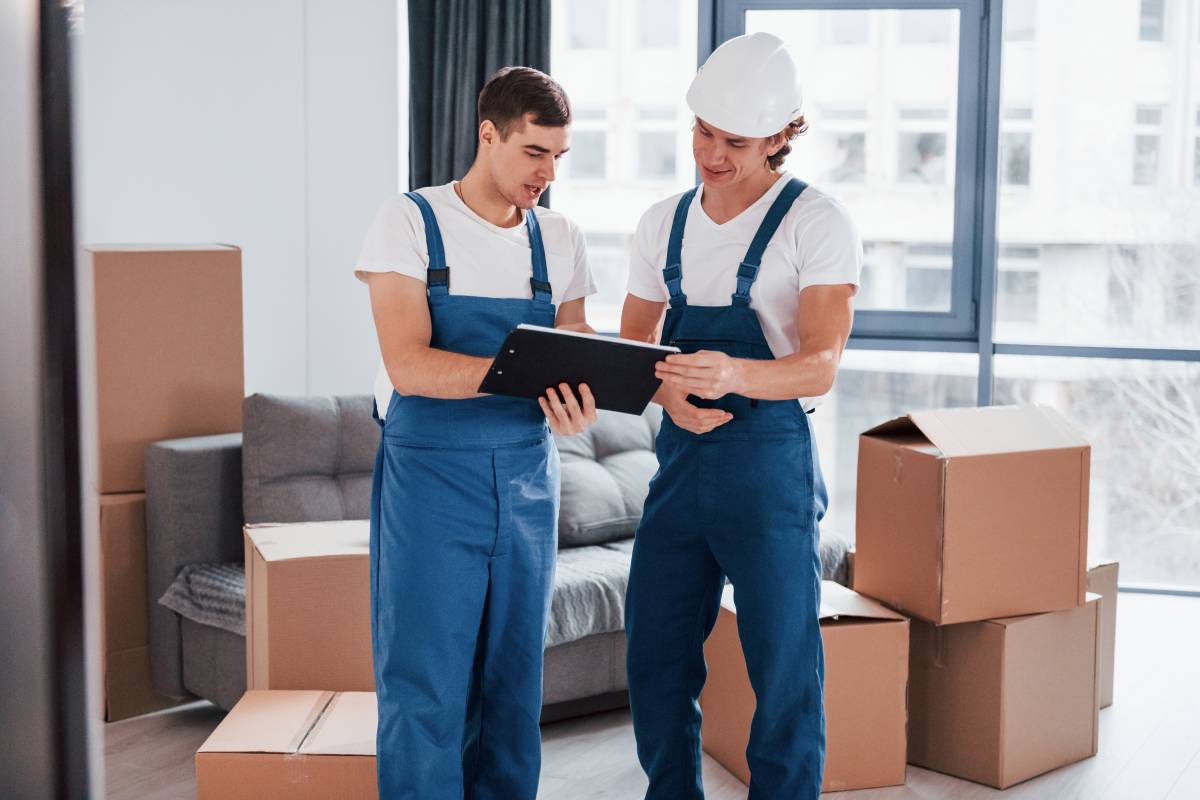 Contact Us
Choose Careful Hands Movers for your Brisbane to Melbourne backloading needs. With our commitment to providing efficient, environment-friendly services and prioritising customer satisfaction, we strive to make your moving experience seamless.
Don't delay. Make your move today! Call us at 1300 724 553, and our friendly team will be ready to assist with all your moving needs. From Brisbane to Melbourne, trust in Careful Hands Movers to ensure a smooth, seamless experience. We're only a call away from starting your successful moving journey!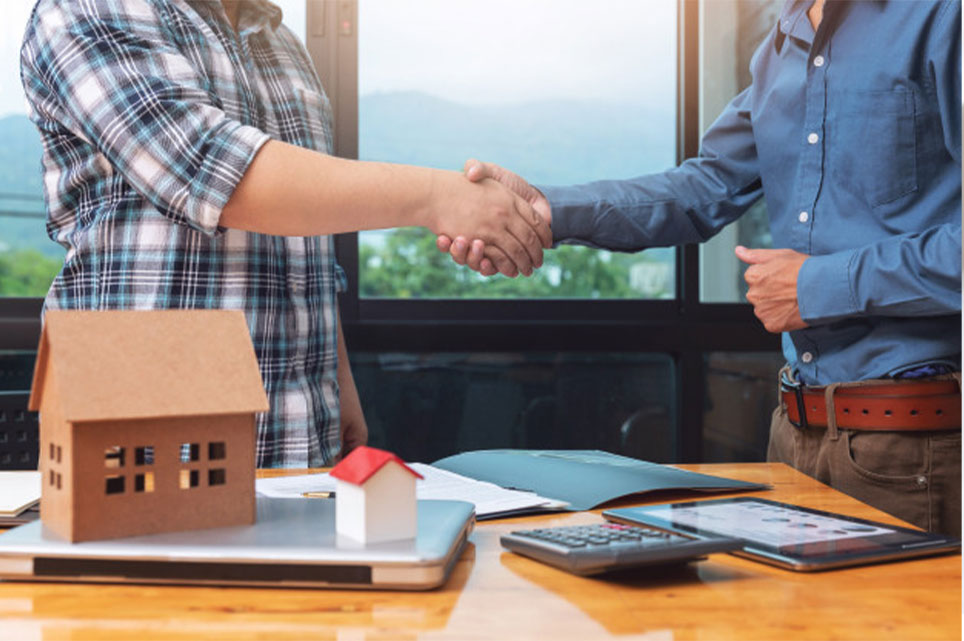 Our Services
In addition to providing backloading from Brisbane to Melbourne, Careful Hands Movers offers various other removalist services designed to make your move stress-free. These include: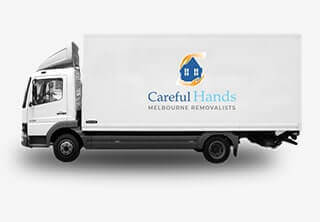 Interstate Removals
Relocating to a different state? We offer interstate removal services that are reliable and efficient. Our team ensures a smooth transition to your new home, even when it involves crossing state lines.
Our interstate removal services are tailored to meet your specific needs. Whether you're moving a few large items or an entire household, our team will pack, load, transport, and unload your belongings with precision and care. We take the time to understand your requirements and create a custom moving plan that suits you. With us, you can expect a seamless and hassle-free interstate relocation.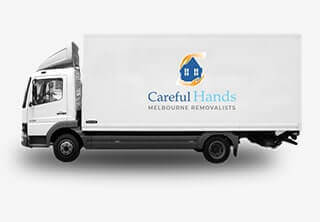 Local Removals
If you're moving within Brisbane or Melbourne, our local removal services are designed to cater to your specific requirements. We understand that each move is unique, and we work closely with you to formulate a bespoke plan that suits your budget and needs.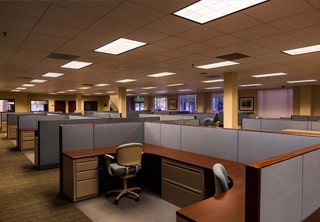 Office Removals
Business relocations require different skills, and Careful Hands Movers excel in providing efficient office removal services. We specialise in moving office equipment, files, furniture, and other essentials with minimal downtime. Our office relocation team plans each step meticulously to ensure a smooth transition with minimal disruption to your business operations. We take care of everything from packing to setting up your new office space so you can focus on what you do best – running your business.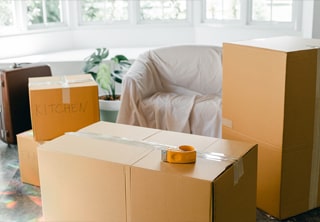 Packing and Unpacking Services
Packing can be the most time-consuming part of any move. We provide professional packing services, using high-quality packing materials and techniques to protect your belongings well. You can ask about this service when you call for a Melbourne backloading quote or interstate move.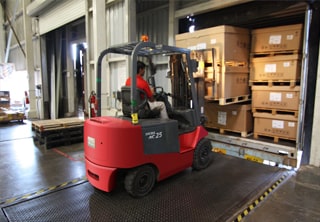 Removals Storage
Careful Hands Movers offers flexible and secure storage solutions for your needs. Whether you require short-term storage during a move or long-term solutions, our state-of-the-art facilities ensure your belongings are safe, secure, and easily accessible. Our storage units are clean, climate-controlled, and monitored 24/7 for your peace of mind. You can trust us to keep your possessions safe until you're ready to move them to your new location.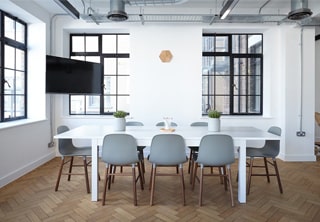 Commercial Removals
Whether you're relocating a small office or a large enterprise, we're equipped to handle commercial removals of all sizes. Our experienced team and vast resources allow us to easily undertake such logistical tasks.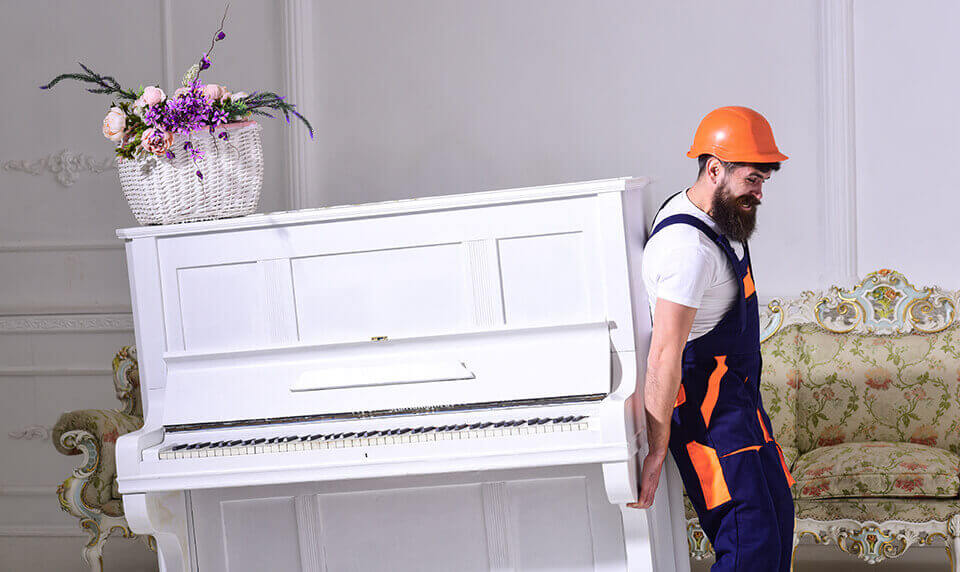 Piano Movers
Pianos are delicate and require special care when moving. Our team has the expertise and specialised equipment to safely transport your piano to its new location without damage.
From backloading services to office removals, Careful Hands Movers offers a comprehensive range of services to cater to all your relocation needs. Contact us today for a quote and experience top-notch removalist services at affordable prices. Trust us to take the stress out of your move and get you settled into your new home or office with ease. So why wait? Choose Careful Hands Movers for a smooth, efficient, enjoyable moving experience. Let's make your Brisbane to Melbourne move a breeze!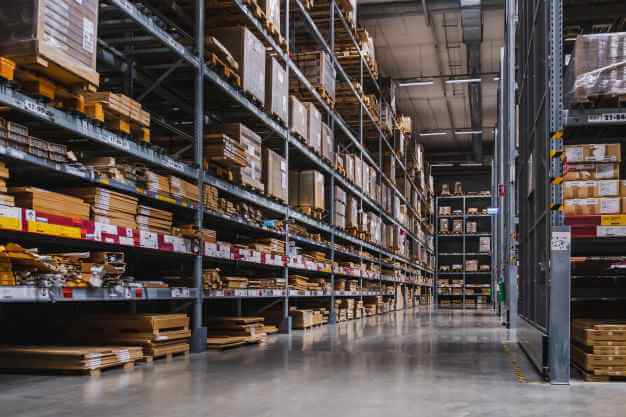 Warehouse Removals
We offer specialised warehouse removal services for businesses with large warehouses or storage facilities. Our team has the expertise to handle heavy and bulky items, ensuring they are safely transported without any damage. We take extra care when handling fragile items and use state-of-the-art equipment to ensure their safe transport.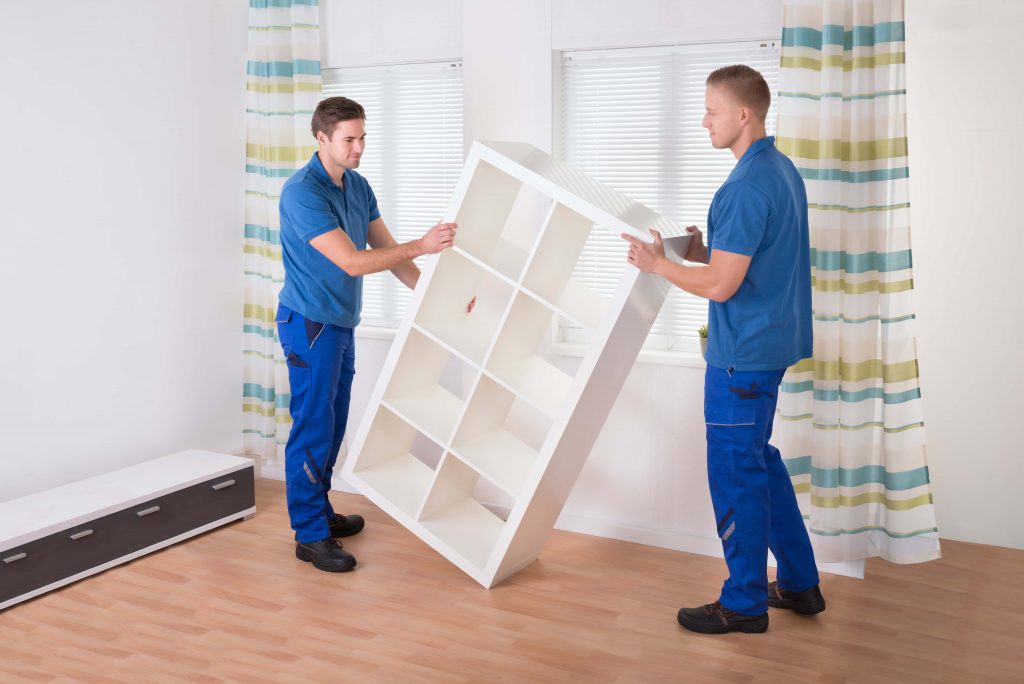 Furniture Removals
Furniture can be challenging to move, especially if you have large or delicate pieces. Our team has the skills and experience to handle all types of furniture, from heavy couches to fragile antiques. We use safe packing techniques and specialised equipment to ensure your furniture arrives at its destination in pristine condition.
Feel free to contact us to learn more about our services!
Why Choose Us?
There are several reasons why Careful Hands Movers stands out from the competition:

Experienced and Professional Staff
Our team consists of highly trained professional movers with years of experience in the removalist industry. They proficiently handle all items, including fragile and valuable belongings, with the utmost care and precision. You can trust us to complete your move efficiently and safely.

Competitive Pricing
At Careful Hands Movers, we believe in offering top-quality removalist services at fair and competitive prices. Our backloading services from Brisbane to Melbourne are designed to be cost-effective and economical without compromising on the quality of service.

Comprehensive Services
Our removal companies offer many removalist services, from packing and loading to transportation and unpacking. Our comprehensive services mean you can count on us to handle all aspects of your move, providing a seamless and stress-free moving experience.

Superior Customer Service
We are committed to providing excellent customer service. From the moment you contact us, you will receive personalised attention and support from our team. We listen to your needs, answer your questions, and ensure that you are satisfied with our services every step of the way.
Let's make your Brisbane to Melbourne move a smooth and successful journey. Call us now!
FAQs on Backloading Brisbane to Melbourne
What is backloading?
Backloading is a cost-efficient and eco-friendly option when moving interstate. It involves using the unoccupied space in a truck that is already making a journey. This method allows you to save money and reduce carbon emissions.
How does backloading work?
When you choose backloading, your items will be loaded onto a truck from Brisbane to Melbourne. Your belongings will be securely packed and delivered to your new location in Melbourne. It's a convenient and budget-friendly solution for interstate relocation.
Is backloading safe?
Absolutely! With Careful Hands Movers, all removalists are professionally trained to handle your belongings with utmost care. Our comprehensive insurance covers your items for any unexpected damage during transit.
How much can I save with backloading?
Backloading can result in substantial savings, as you only pay for the space your items occupy in the truck. The savings can vary depending on your belongings' volume and your move's specifics.
Can I use backloading services for a small quantity of items?
Yes, backloading Brisbane to Melbourne is suitable for moving small quantities of items, making it a versatile and practical solution for all kinds of moves.
How can I book a backloading service with Careful Hands Movers?
Booking a backloading service with us is straightforward. Call us at 1300 724 553 or fill out our online form. Our professional movers will provide a no-obligation quote and guide you through the booking process.
Local Removalist Services
Our Backloading Removals Services