Eco-Friendly Moves to Sydney
The concern for the environment has been growing in the past few years, and we at Careful Hands Movers are proud to say that we are doing our part. Our backloading Brisbane to Sydney services guarantee a safe and efficient move and prioritise sustainability.
Backloading is the environmentally-conscious way of moving your belongings from Brisbane to Sydney. Instead of using multiple trucks for individual moves, our backloading service uses excess space in our existing trucks. This reduces carbon emissions and minimises fuel consumption, ultimately reducing our carbon footprint.
Why Backload?
There are several reasons why backloading is a popular choice for long-distance moves:
Cost-effective: Backloading saves you money as you only pay for the space your belongings occupy in the truck. This shared transportation option is particularly beneficial if you have a smaller load or are on a tight budget.
Efficient and Reliable: Our team of experienced removalists ensures that your belongings are safely transported to your new home in Sydney. Our trucks are equipped with the latest tracking technology, allowing you to monitor your belongings throughout the journey.
Environmentally friendly: As mentioned earlier, backloading significantly reduces carbon emissions and promotes sustainability. By choosing backloading, you can do your part for the environment without compromising quality service.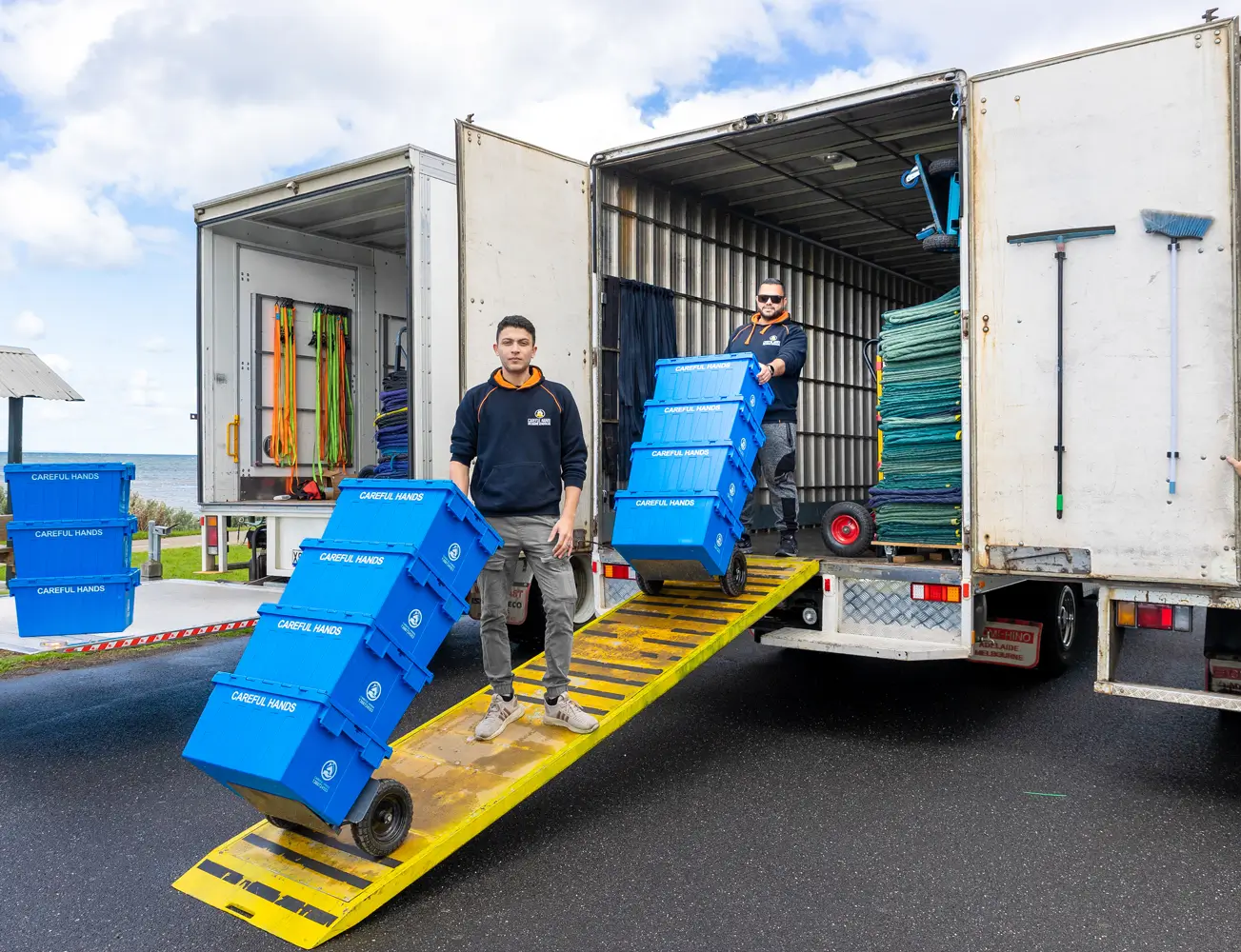 Your Trusted Backloading Partner
At Careful Hands Movers, we provide the best backloading Brisbane to Sydney services to make your move as smooth and hassle-free as possible.
Our team of removalists are highly trained and professional, ensuring that your belongings are handled with care and arrive at your new home safely. We also offer insurance options for added peace of mind.
With years of experience in the industry, we understand that every move is unique and requires a tailored approach. That's why we work closely with our clients to create a personalised backloading plan that meets their needs and budget.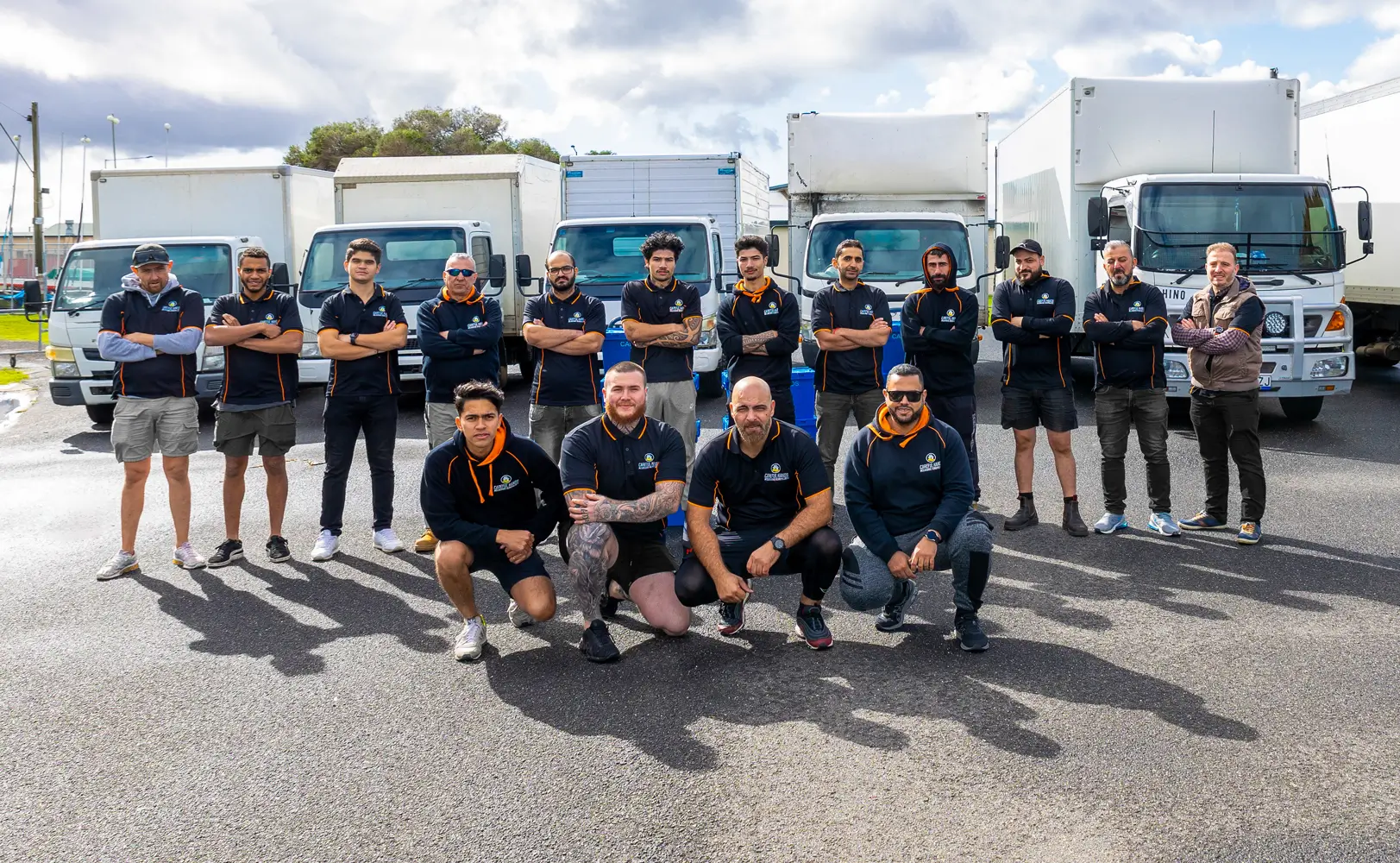 Understanding the Challenges of Backloading
While backloading is a cost-effective and environmentally friendly solution, it has its challenges. However, at Careful Hands Movers, we strive to mitigate these challenges and provide a seamless experience. Below are some common concerns associated with backloading:
Timing: Since backloading involves utilising the remaining space in a truck already scheduled for a trip, there may be less flexibility in choosing pick-up and delivery dates. However, our proficient team works diligently to create a schedule that minimises inconvenience to our clients.
Security: Some clients worry about their belongings' safety when sharing items with others. At Careful Hands Movers, we address this concern by providing secure separation of goods and offering comprehensive insurance options.
Multiple Handlings: With backloading, belongings may be handled several times during the loading and unloading. This could increase the risk of damage. However, our experienced removalists are trained in safe handling techniques to ensure your items arrive in perfect condition.
Remember, challenges are a part of any process, but with our professional approach, we transform these challenges into opportunities for providing superior service quality.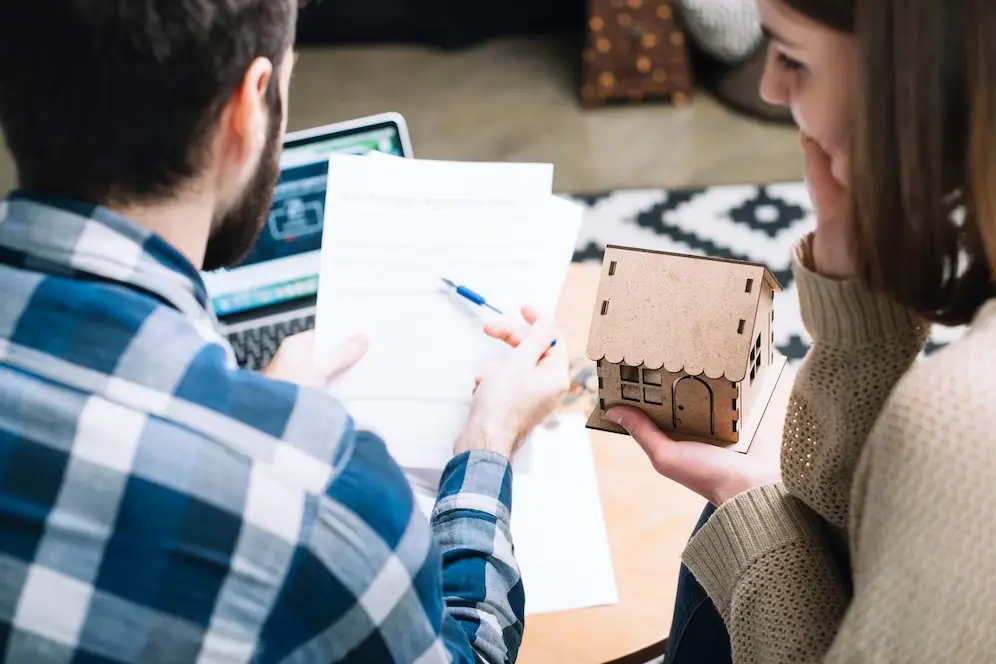 Contact Us
Choose Careful Hands Movers as your trusted backloading removalists for your Brisbane to Sydney move. With our efficient, environmentally-friendly services and commitment to customer satisfaction, our removalist Brisbane team is sure to make your interstate move a seamless experience.
Call 1300 724 553 today, and let's get moving!
Services Offered
Besides backloading removals, our moving company also offers various removalist services to make your Brisbane relocations a breeze. These include: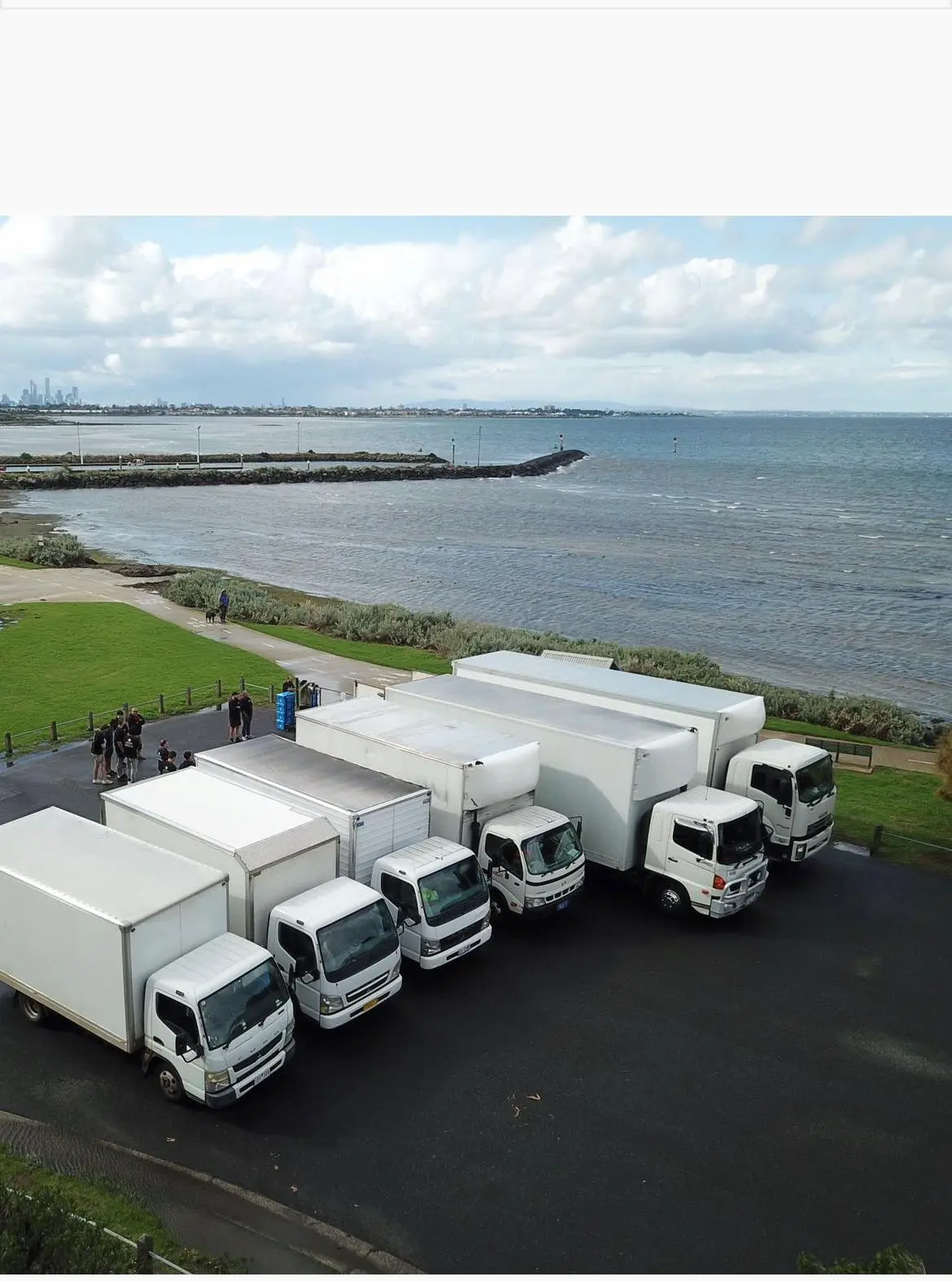 Interstate Removals
If you're moving to a different state, our interstate removal services are just what you need. Our extensive network and resources allow us to safely transport your belongings across Australia. As professional removalists with many years of experience in the industry, we can guide you through the entire process and ensure a smooth transition to your new home.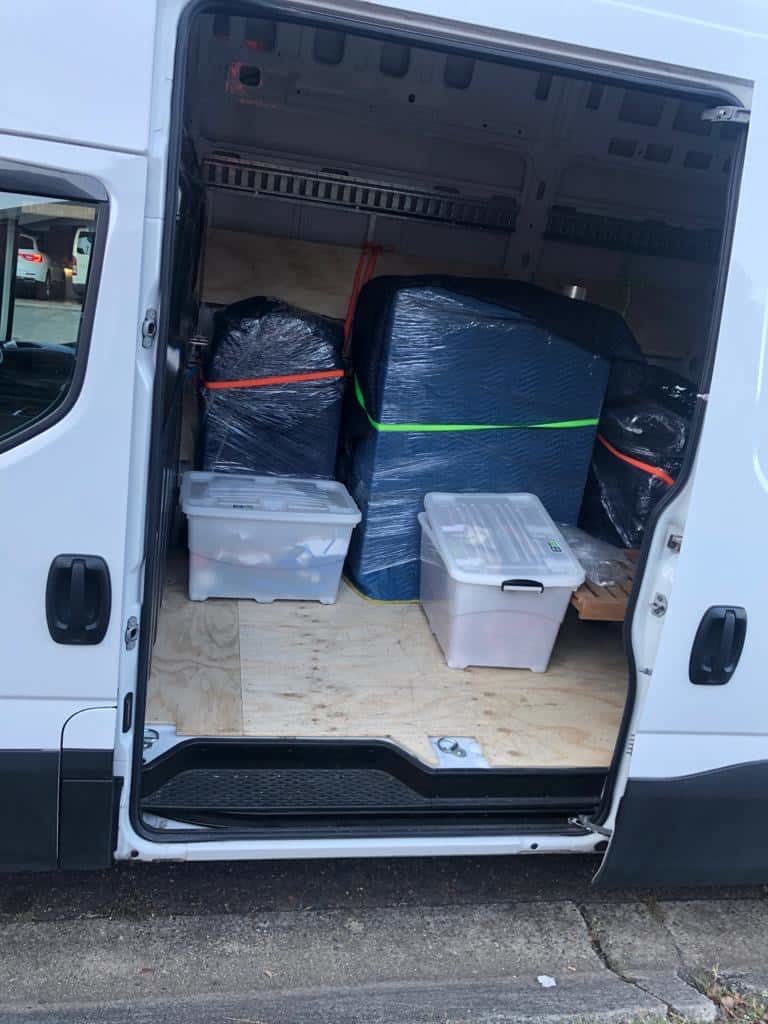 Local Removals
Moving within Brisbane or Sydney? Our local removal services are tailored to meet your specific needs. We understand that every move is unique, and our team will work closely with you to create a customised plan that fits your budget and requirements. Hiring locals means you can expect reliable and timely service from start to finish.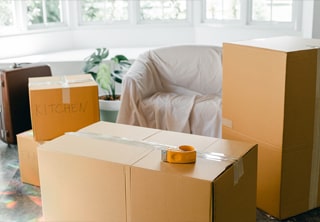 Packing and Unpacking Services
Packing is often the most time-consuming and stressful part of any move. Our professional packers can handle this for you, using quality packing materials and techniques to ensure your belongings are well-protected during transit.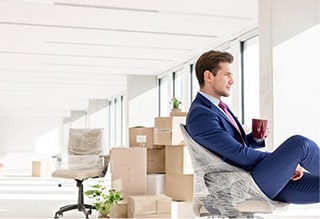 Office Relocations
Relocating your office can be a daunting task. At Careful Hands Movers, we offer comprehensive office removal services to ensure a smooth transition with minimal disruption to your business operations. Our Brisbane backloading team is experienced in handling all types of office equipment and will ensure everything is safely transported to your new location.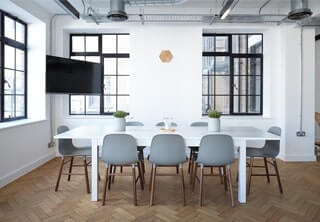 Commercial Removals
Moving a business somewhere else can be a nightmare. Careful Hands Movers can help you plan for such an important logistical event. We have a reliable team and the necessary resources to handle commercial removals of any size, from small offices to large warehouses.
Why Choose Us?
As with any removalist task, you'd want to work with a trustworthy team. Here's why Careful Hands Movers is the perfect choice for your backloading Brisbane to Sydney move:

Fully licensed and insured
Our fully certified and insured removalist company ensures your belongings are safe. Comprehensive insurance is important in the unlikely event of any damage during the move.

Extensive experience
We have been providing top-notch backloading and removalist services for over a decade. Our team has the necessary skills and expertise to handle even the most complex moves, making us a reliable choice for your Brisbane to Sydney relocation. This is a big advantage over other inexperienced and untrained removalists.

Competitive Pricing
We believe that quality service should not come at a premium price. That's why we offer competitive rates for our backloading Brisbane to Sydney services without compromising on the quality of our work. We stand by our honest and transparent pricing policy, ensuring you get the best value for your money.

Customer satisfaction guarantee
Our ultimate goal is to provide our clients with a stress-free and seamless move. We pride ourselves on our high customer satisfaction rates and always go the extra mile to meet all your moving needs. Our team is dedicated to delivering exceptional service every time.

Free, No Obligation Quote
Careful Hands Movers welcomes you to request a free, no-obligation quote for your Brisbane to Sydney move backloading. Our team will assess your requirements and provide an accurate quote that fits your budget.
Don't delay planning your seamless, eco-friendly move from Brisbane to Sydney or anioywhere in South Wales. Get in touch with us today at Careful Hands Movers. Call us now at 1300 724 553 to discuss your backloading needs.
Our experienced team is ready to guide you through the process and help transform your moving experience into a stress-free journey. Remember, your satisfaction is our topmost priority.
FAQs on Backloading Brisbane
What is backloading?
Backloading is a cost-effective and environmentally friendly option for moving interstate. It involves utilising the unused space in a truck already scheduled for a certain route. By sharing the trip with other customers, you can save on costs while also reducing carbon emissions.
How do backloading services work?
When you choose our backloading services, our team will arrange for your items to be loaded onto a truck already scheduled to travel from Brisbane to Sydney. Your belongings will be securely packed and loaded onto the truck and delivered to your new location in Sydney. It's a convenient and budget-friendly solution for interstate relocation.
Is backloading safe?
Absolutely! At Careful Hands Movers, all our removalists are professionally trained to handle your belongings with utmost care. And with our comprehensive insurance, your items are covered for any unexpected damage during transit.
How much can I save with Sydney backloading Brisbane?
The savings with backloading can be substantial as you're only paying for the space your items occupy in a truck that's already on the move. The exact amount can vary depending on the volume of your belongings and the specifics of your move.
Can I use backloading removalists for a small quantity of items?
Yes, backloading is an excellent solution for moving small items. Whether it's a piece of furniture or a few boxes, we can accommodate your needs with our backloading services.
How do I book interstate removalists?
Booking a backloading service with us is simple. Just call us at 1300 724 553 or fill out our online form. Our friendly team will provide a no-obligation quote and guide you through the booking process.
Local Removalist Services
Our Backloading Removals Services