Premium Backloading Services 
Professional movers bring numerous advantages to the table when it comes to Backloading Melbourne to Sydney. They are equipped with the expertise to handle your belongings with utmost care and precision, ensuring minimal risk of damage. Professional removalists are also efficient, significantly reducing the time it takes to pack, transport, and unpack your items. Our Sydney removalists let you focus on what matters most – settling into your new home or office.
Additionally, hiring Sydney service professionals can often be more cost-effective in the long run, saving you from potential losses due to damages and providing value for your money with their comprehensive services. Trusting your move to Sydney backloading removalists from Careful Hands Movers guarantees a stress-free and seamless relocation experience.
Give us a call today at 1300 724 553!
Why Choose Backloading for Your Move?
Backloading is an efficient and economical moving solution, especially for an interstate move from Melbourne to Sydney. In essence, backloading service involves utilising the unused space in a moving truck heading back to its base after a move in South Wales.
A Sydney backloading Melbourne service optimises the use of resources and lowers your moving costs as you only pay for the space your belongings occupy.
As a Sydney removalist company, our unwavering commitment to delivering exceptional customer service sets us apart from other moving companies. Our team of moving experts undergoes rigorous training to ensure they uphold our high standards. With Careful Hands Movers, you can rest assured that your move is in the most capable and caring hands of our Sydney services experts.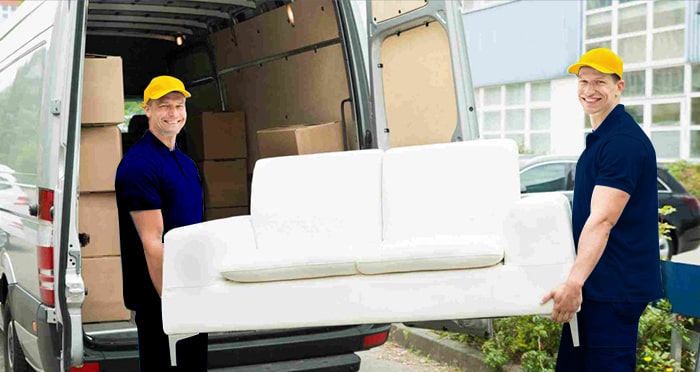 Safety and Security with Our Backloading Services
Our Sydney backloads team recognises that your belongings hold immense value and sentiment. Therefore, we take every precaution to ensure their safety during transit. From using high-quality packing materials to implementing secure loading techniques, we go the extra mile to safeguard your items. Knowing your possessions are well-protected, you can enjoy peace of mind with us.
Navigating a move in and around New South Wales can be a task riddled with anxiety, especially when it involves long distances, like the route from Melbourne to Sydney. At Careful Hands Movers, we understand this concern and have implemented measures to keep you in the loop at all stages of your interstate removals or office furniture relocation.
As the best removalists, we provide regular updates and have a reliable tracking system, so you know exactly where your belongings are at any given time. This transparency ensures you are updated and reinforces your trust in us for secure and timely delivery.
Feel free to contact us to know more about our services.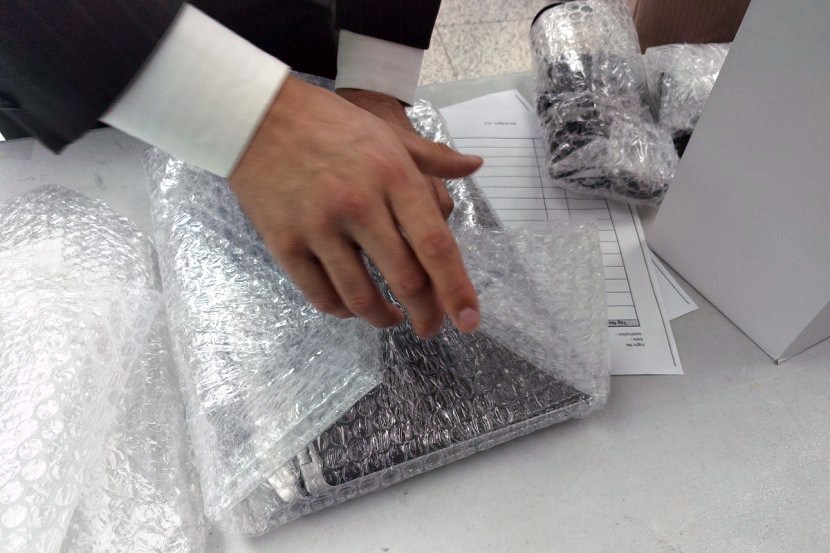 Competitive Pricing and Free Quotes
At Careful Hands Movers, we believe in providing high-quality backloading services at competitive prices. We understand that every move is unique, and thus, we tailor our pricing based on your specific requirements. To help you plan your budget, we offer a free quote with no hidden charges. Our commitment is to provide value for your money while ensuring your belongings are moved safely and efficiently from Melbourne to Sydney.
Choose Our Comprehensive Packing and Unpacking Services
Careful Hands Movers offers comprehensive packing and unpacking services to make your move smoother. Our team is trained in efficient packing techniques to optimise space usage and safeguard your belongings. Besides, we understand how tiring moving can be, so we offer to take the burden off by unpacking your items and setting them up in your new space. This way, you can quickly settle in and start feeling home sooner.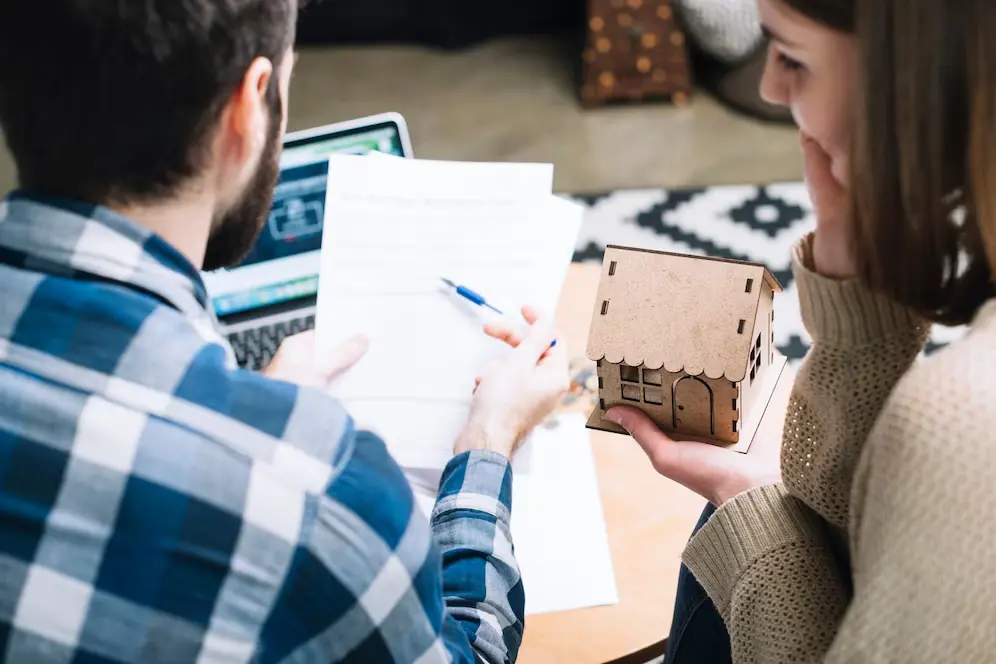 Flexible Schedules Suited to Your Convenience
We understand that our clients have different schedules and needs. Therefore, we are committed to providing flexible scheduling options for our backloading services. Our team will support you whether you need to move on a weekend, a holiday, or outside regular business hours. Our goal is to make your move as convenient and stress-free as possible.
Interested to know more? Leave us a message today.
Environmentally Friendly Moving Practices
In alignment with our commitment to sustainability, we strive to make our backloading services as eco-friendly as possible. We can reduce our carbon footprint by utilising space in our trucks on return trips. Moreover, we use recyclable packing materials to lessen the environmental impact further. Choosing Careful Hands Movers means you're selecting a greener move.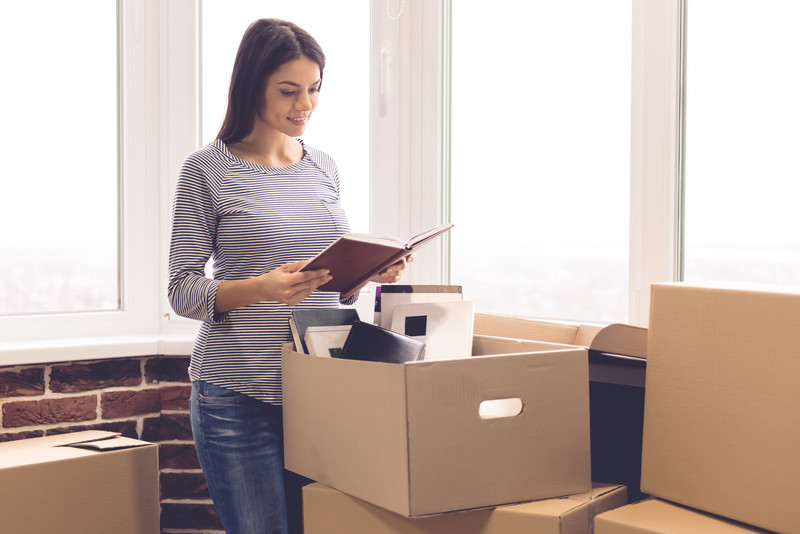 Cartons & Moving Boxes
Selecting the suitable cartons and moving boxes is a crucial aspect of your relocation process. Careful Hands Movers offers a wide range of cartons and moving boxes to cater to all your packing needs. Our robust and durable tubes are designed to protect your belongings and withstand the rigours of long-distance moves like Melbourne to Sydney.
Here are some top choices of boxes and cartons to consider, including:
Striped Bags
Book boxes
Picture boxes
Removalist cartons
Porta Robes
Our team is happy to help you select the most suitable cartons and moving boxes for your needs. We take pride in providing exceptional customer service and will go the extra mile to ensure your product satisfaction.
With Careful Hands Movers, every move is a safe and efficient one.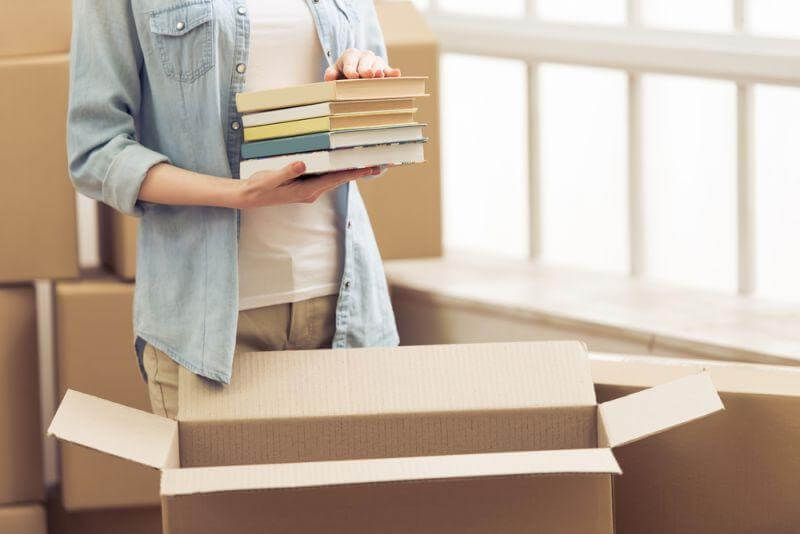 Get a Quote Today
Planning a move? Please don't leave it to chance. Contact Careful Hands Movers today for a free, no-obligation quote. Our team is on standby to answer any questions and guide you through our backloading services from Melbourne to Sydney.
Experience the difference of a move handled by professionals, and enjoy the reassurance of a stress-free relocation with Careful Hands Movers. Contact us today!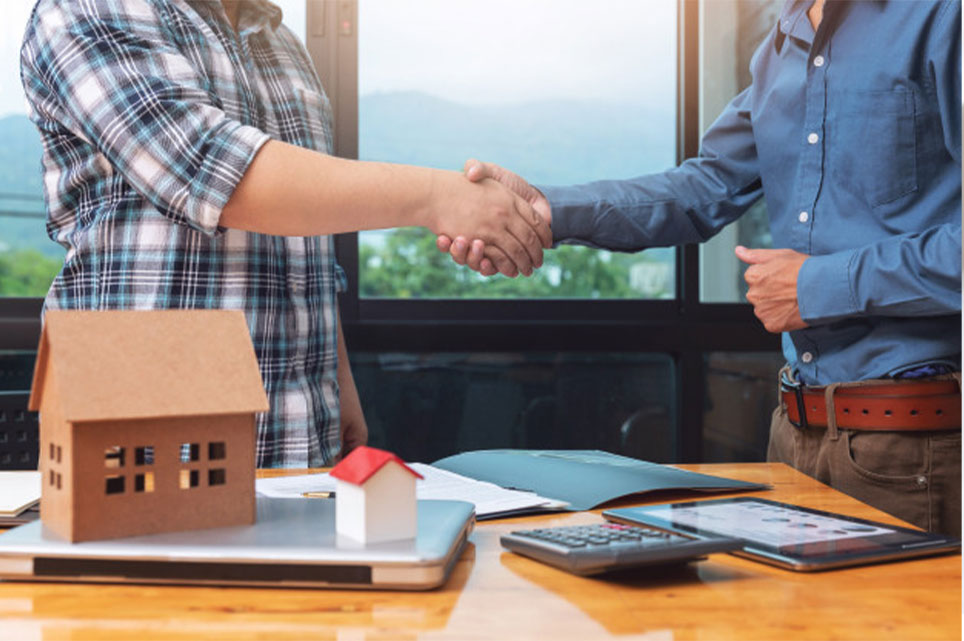 Our Services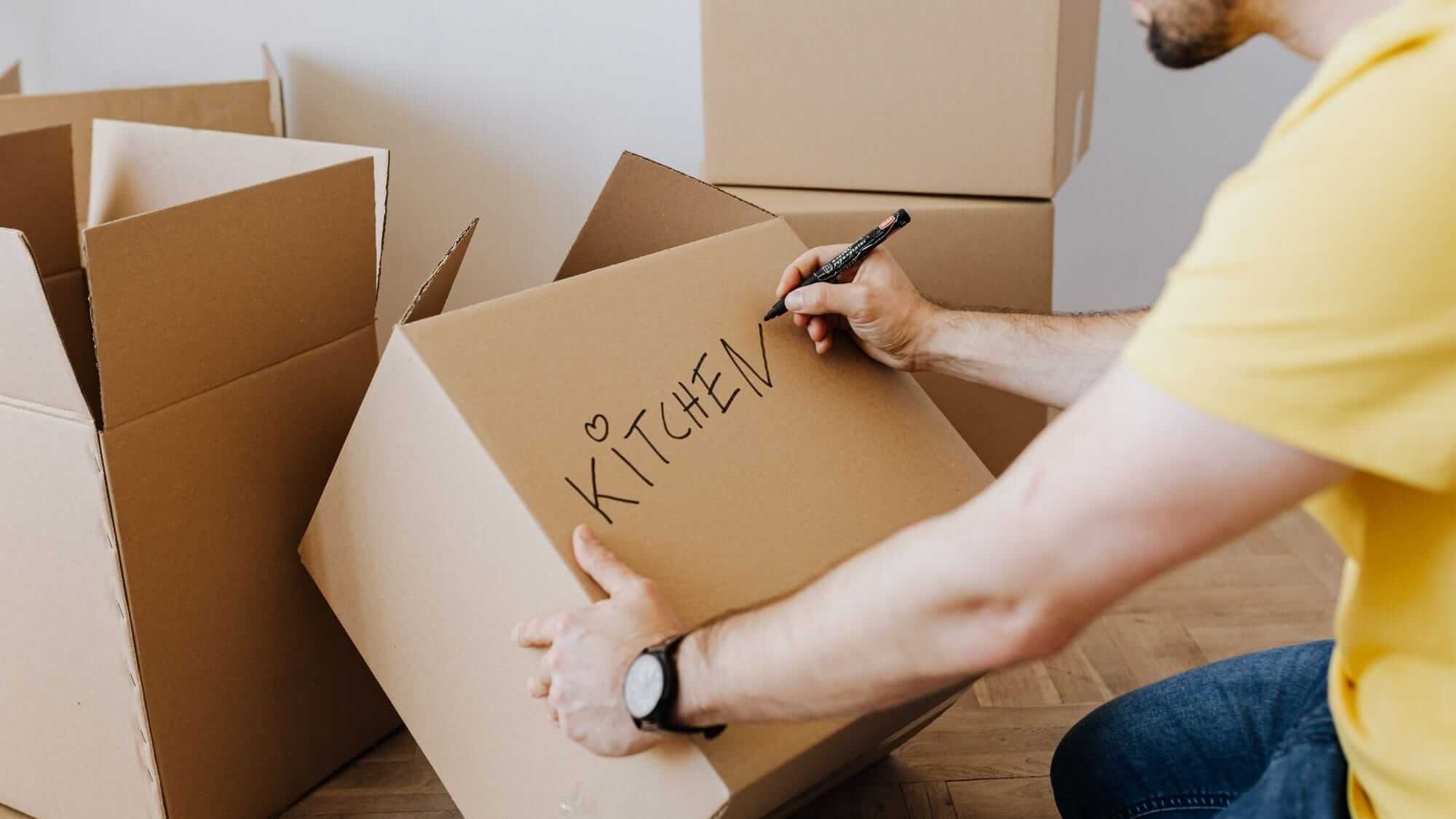 Residential Moving Services
Our residential moving services are designed to cover all aspects of your home relocation. With Careful Hands Movers, you can expect meticulous planning, skilled packing, and efficient transportation, ensuring the safety of your household goods. We handle everything from small apartments to large-family homes, making your move stress-free. Our team is trained to manage your activity precisely and carefully, keeping your convenience and satisfaction at the forefront.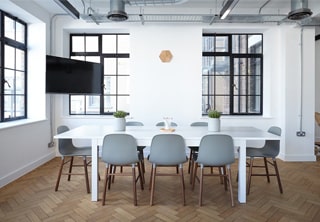 Commercial Moving Services
At Careful Hands Movers, we understand the unique requirements of commercial moves. Our commercial moving services are tailored to minimise downtime and ensure the least disruption to your business operations. We handle office equipment, important documents, and furniture with utmost care and professionalism. With our efficient and organised moving processes, we ensure a swift transition so your business can get back up and running as quickly as possible.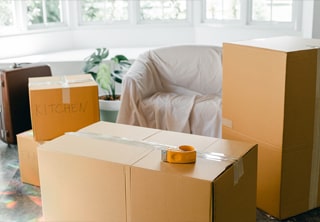 Packing and Unpacking Services
To further simplify your move, we offer comprehensive packing and unpacking services. Our team is trained in efficient packing techniques to ensure your items are well-protected during transit. Upon arrival at your new location, we can also take care of the unpacking and setting up, helping you settle in quickly. With our packing and unpacking services, you don't have to worry about the tedious and time-consuming process of packing and can focus on what matters most – starting your new life in your new home.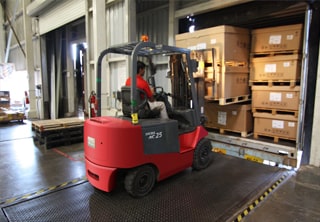 Removals Storage
For those times when you need a safe place to store your belongings, our secure storage services come in handy. Our clean, fast, and climate-controlled facilities offer short-term and long-term storage solutions.
Whether you're downsizing, renovating, or in between moves, our storage services provide a cost-effective and safe solution for your storage needs. Trust us to take care of your items, giving you the peace of mind you need during this transitional period.
We also provide specialised moving services for large and delicate items. Whether you have a piano, antique furniture, or pool table to move, our team is equipped with the necessary tools and expertise to do the job safely. We take extra care in handling your unique items and ensure they are delivered intact and on time. With Careful Hands Movers, you can rest assured that your special items are safe.
Why Should You Hire Careful Hands Movers?
There are several reasons why Careful Hands Movers stands out from the competition:

Experience
We have years of experience in the moving industry, which allows us to handle any moving situation with expertise and professionalism.

Quality Service
We are committed to delivering top-notch service in every aspect of your move. From the moment you contact us to the final delivery of your belongings, we strive to meet and exceed your expectations.

Care and Attention
As our name suggests, we handle your possessions with the utmost care. Every item is packed, transported, and delivered with attention to detail, whether small or large.

Reliability
We understand how crucial dependability is during a move. That's why we ensure our services are delivered on time, every time.

Competitive Pricing
Despite our high-quality service, our prices are competitive and fair. We aim to make our services accessible to as many people as possible.

Environmental Responsibility
We're not just careful with our belongings but also with the environment. We minimise our carbon footprint through our backloading services and recyclable packing materials.
Choose Careful Hands Movers for your next move and experience a stress-free, efficient, professional service that genuinely cares.
What You Need to Know About Backloading Services
How can I prepare for my move with Careful Hands Movers?
Planning is critical to a successful move. We recommend starting by decluttering and sorting your belongings, identifying items you no longer need and potentially selling, donating, or recycling them. Once that's done, you can begin packing non-essential items. Label every box clearly with its contents and designate which room it should go in your new home. On the day of the move, ensure that everything is ready for our movers to quickly and efficiently load onto our trucks.
How do you ensure my belongings are safe during the move?
At Careful Hands Movers, we prioritise the safety of your items. Our team uses high-quality packing materials and efficient techniques to protect your belongings. We also take extra care when loading and unloading the moving truck to prevent damage.
What happens if an item gets damaged during the move?
While we make every effort to ensure the safety of your belongings, sometimes accidents happen. If an item is damaged during the move, we will work with you to resolve the issue promptly and fairly.
Do I need to be present during the move?
While you don't need to be present during the entire move, we recommend being there at key moments, such as loading and unloading, to guide our team and answer any questions they might have.
Can you move large and heavy items?
Yes, we have the necessary equipment and expertise to move large, heavy items such as furniture, appliances, and pianos. Please let us know if you have such items to ensure we come prepared.
What if I need to reschedule my move?
We understand that plans can change. If you need to reschedule your move, please get in touch with us as soon as possible so we can work on finding a new date and time that suits you. A fee may apply depending on the timing of the rescheduling.
Do you provide moving services on weekends or holidays?
Yes, at Careful Hands Movers, we strive to accommodate your schedule. We offer moving services seven days a week, including weekends and holidays. However, booking well in advance is best to secure your preferred date.
Don't hesitate to give us a call at 1300 724 553!
Local Removalist Services
Our Backloading Removals Services