The Most Efficient Way to Unpack After Moving In
When you've finally unpacked all of your boxes and moved into your new home, the last thing you want to do is spend another day unpacking. However, you can do a few things to make the entire process more efficient as you unpack after moving. Make sure you put the boxes in the correct room and start with the most time-intensive room on move-in day.
Know Where to Begin
It can be tough to know where to begin if you're standing in the middle of your new house with a mountain of cartons and crates. A good method is to start with the essentials first. For example, if you need to cook dinner tonight, begin by unpacking your kitchen. Unpack your plates, silverware, pots, and pans first, then move on to non-essentials like decorative items.
If you have young children, you may want to set up their bedrooms, so they have a place to sleep. Or, if you need to get to work in the morning, focus on unpacking your office supplies and setting up your workspace.
The point is to start with the rooms or items most important to you and work your way down the list.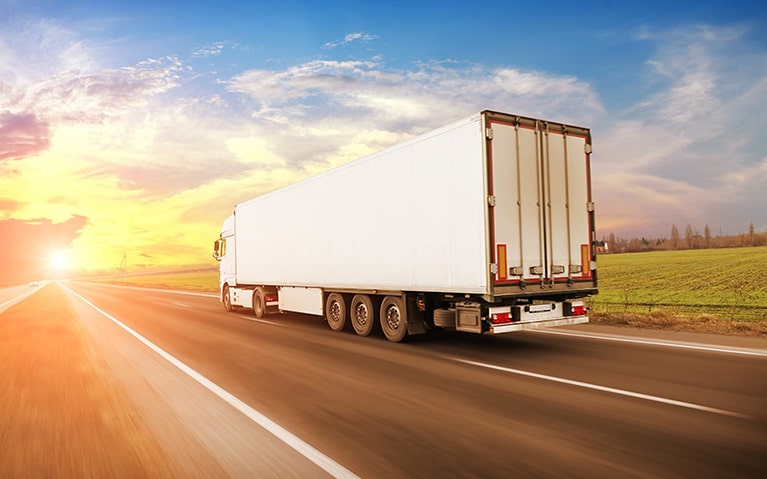 Unpack just that room.
Trying to unpack everything at once will only leave you overwhelmed and stressed. Instead, focus on unpacking one room at a time. This will help you stay organized and motivated as you won't be faced with a mountain of boxes all at once. It will also be helpful to know exactly where everything is supposed to go if you've packed the boxes by room.
Start with the essentials during the unpacking process.
Before you unpack all your clothes and books, ensure you have the essentials set up first. This includes setting up your bed, putting on furniture, and hanging curtains or bringing out the spare towels from the linen closet. Once you have the essentials like toilet paper and have made your bathroom livable, you can start unpacking the rest of your belongings.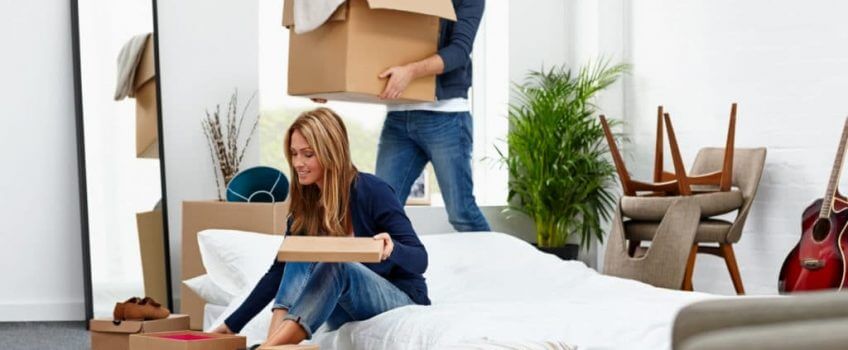 Create a system.
As you're unpacking, take the time to create a system for organizing your things. This will make it easier to find things when needed and help keep your home more organized overall. For example, you could create a system for organizing your clothes by color or type. Or, you could create a system for organizing your books by genre.
Whatever system you choose, ensure it works for you and that you stick to it. This will make unpacking and living in your new home much easier and stress-free in the long run.
Start with the larger items first.
If you're starting with the living room, for example, begin by putting together any large pieces of furniture like bookcases or coffee tables. Once those are in place, you can start filling them with smaller items. This method is helpful because it allows you to get the big stuff out of the way first, giving you more space to work with as you move on to the smaller items.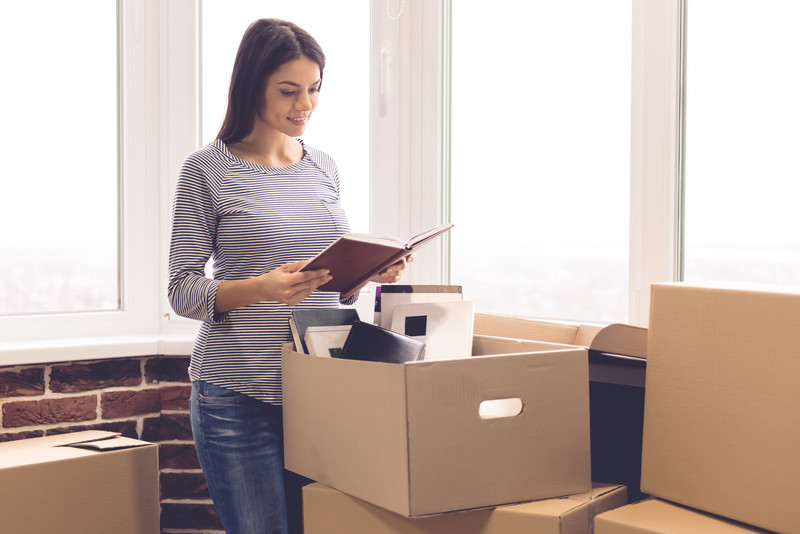 Don't forget to take breaks.
Unpacking can be overwhelming, so take breaks throughout the process. This will help you stay focused and avoid getting burnout as you work on the entire home. Take a few minutes to step outside, nap, or relax with a good book.
Envision how you would decorate each space as you unpack.
As you're unpacking, take a few minutes to envision how you would like each space to look. This will help you decide what goes where and will make the unpacking process more enjoyable.
For example, if you're unpacking your living room, think about where you would like to put your couch, coffee table, and TV. Or, if you're unpacking your bedroom, imagine how you would like to arrange your furniture.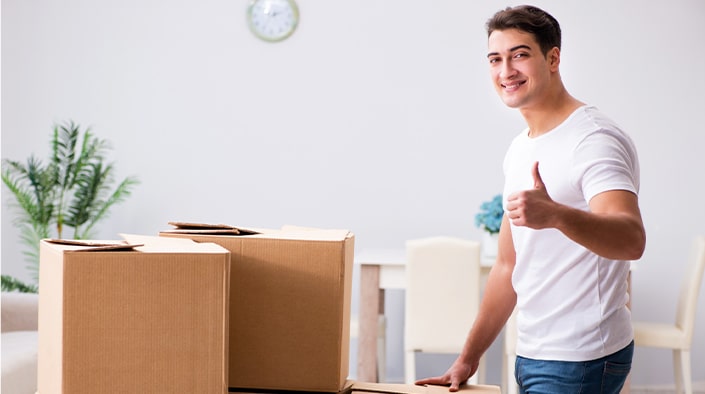 You don't have to unpack the dining room and guest bedroom at once.
If you're feeling overwhelmed, take a break and return to it later. Once you've unpacked the essentials, you can take your time unpacking the rest of your things. If you need to attend to other important matters like getting the kids settled in their new school, you can always come back and finish unpacking later.
You can even make it your weekly project until everything is in its rightful place. For example, you can unpack the guest room last and store unopened moving boxes there. If you have a spare room, you can store all the furniture there after the professional movers bring them in from the moving truck.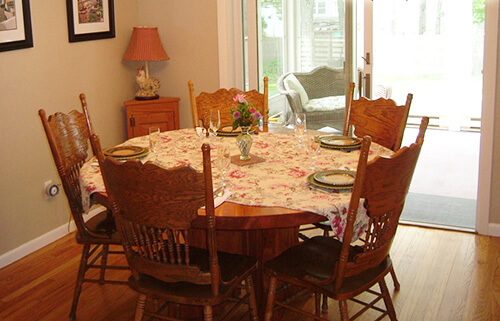 Hire an unpacking service if you can.
If you're struggling with unpacking or don't have the time, you can hire an unpacking service to deal with the most labor-intensive room. These services will do all the unpacking for you to focus on other things. While hiring an unpacking service may be an additional cost, it can be worth it if you're struggling to get through a time-intensive room on your own.
You will find that most removalist services nowadays offer an unpacking service as part of their package. This is especially helpful if you have a lot of furniture and items to unpack and you need to strategically move in days. They can even help you set up your new home in less than a day, so you don't have to lift a finger.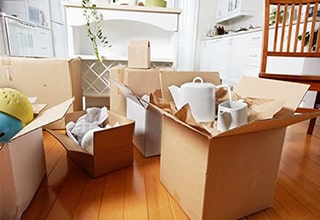 Consider getting spare storage.
If you're struggling to find a place for everything, consider getting storage space. This will give you a place to put things you don't need right away and help keep your home more organized. Storage space is beneficial when moving into a smaller home or apartment. Supplemental storage areas like the hallway closet or the guest bedroom can help you as you unpack boxes or small office supplies as you unpack after moving.
Most of the time, you think you could use everything you've packed, but once you start unpacking after moving and setting up your new home, you'll realize that there are some things you don't need or use as much as you thought. If this happens, consider donating these items to charity or selling them online. This will declutter your home as you do a thorough cleaning and help you save money in the long run.
Moving into a new home is an exciting time, and it's a chance to start fresh and make your new space feel like your own. With these tips, you can make the unpacking process easier and less overwhelming.
So, take your time, be organized, and enjoy settling into your new home.