Labelling Hacks for Efficient Packing
Packing for a relocation can be daunting, and you must contend with packing your belongings and ensuring they arrive at your new home intact.
When it comes to packing your belongings for a move, getting organised is key to making the process as smooth and stress-free as possible. One of the best ways to do this is by utilising effective labelling hacks that will help you keep track of everything you need to pack and save time in the long run.
Here are some top tips for efficient packing:
1. Use coloured tape or labels to code your boxes by room. This will make it easier to know where everything needs to go when you arrive at your new home.
2. Write a detailed inventory of each box's contents, including the items' weight and fragility. This will help you to stay organised and avoid any potential breakages inside the moving box.
3. Use old clothes or towels to cushion delicate items, providing extra protection and preventing them from moving around during transit. This is another one of those valuable travel packing hacks that help during the packing process.
4. Label each box with its destination room, as well as an indication of what is inside. This will save time when unpacking, as you will immediately know where everything needs to go. This is helpful when hanging clothes and saves space, too.
5. Use suitcases or duffel bags for oversized items such as bedding or clothing. This will save space in your moving van and make transportation easier. Rolling clothes will also free up valuable space and help you pack clothes faster rather than putting them inside garbage bags.
Why Do You Need to Label Your Boxes as You Pack?
When packing up your belongings to move, you must label each box with its contents, which will help you stay organised and make unpacking much easier.
There are a few different ways that you can label your boxes. You can use a Sharpie to write directly on the box, or you can use labels. If you use labels, you can handwrite what is inside the box or use a label maker.
Whichever method you choose, be sure to include the following information:
The room that the box should go in
A list of the contents inside
Whether the contents are fragile
If you have a lot of boxes, it may be helpful to colour-code them. For example, you could use green for kitchen items, blue for bathroom items, etc. This will make it even easier to know where each box should go when unpacking.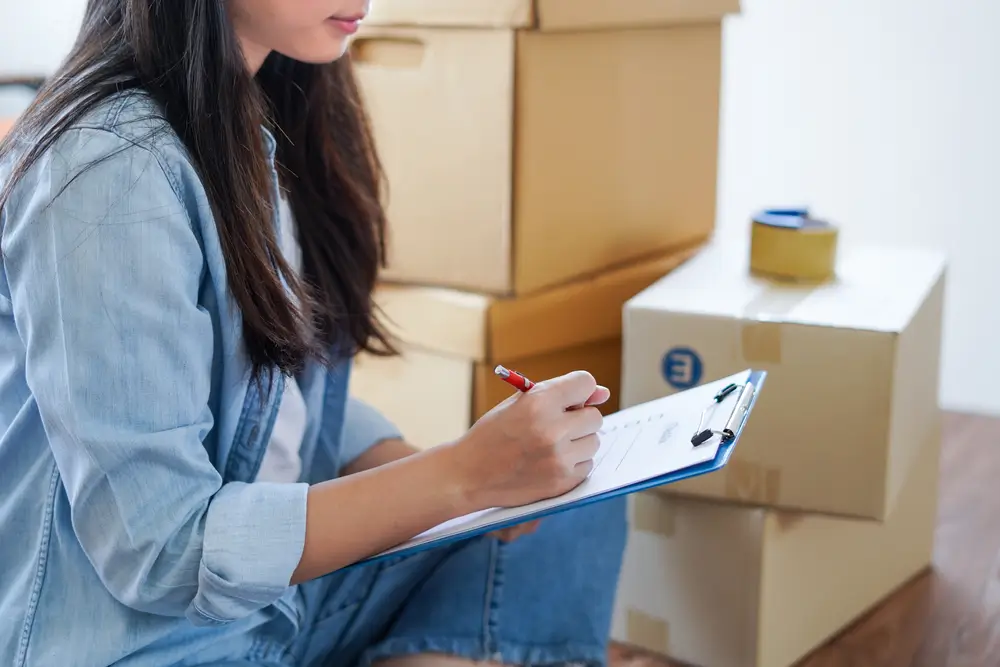 What are the Advantages of Labeling Your Boxes?
There are many advantages of properly labelling boxes, including the following:
Ensuring that your belongings arrive at their destination safely
Making it easier for you to find what you need when unpacking
Allowing others to identify the contents of a box, if necessary, quickly
Labels also help keep boxes organised and tidy, saving time and frustration when moving or packing. When labelling boxes, be sure to use a permanent marker and include the following information:
Your name and contact information
The destination address
A list of contents
If you are packing fragile items such as perfume bottles, clearly mark the box with "Fragile" or "Handle With Care." This will help ensure that your belongings are treated with the proper care and attention. You should also put them inside plastic wrap or bubble wrap before adding packing cubes inside a bag for an added layer of protection.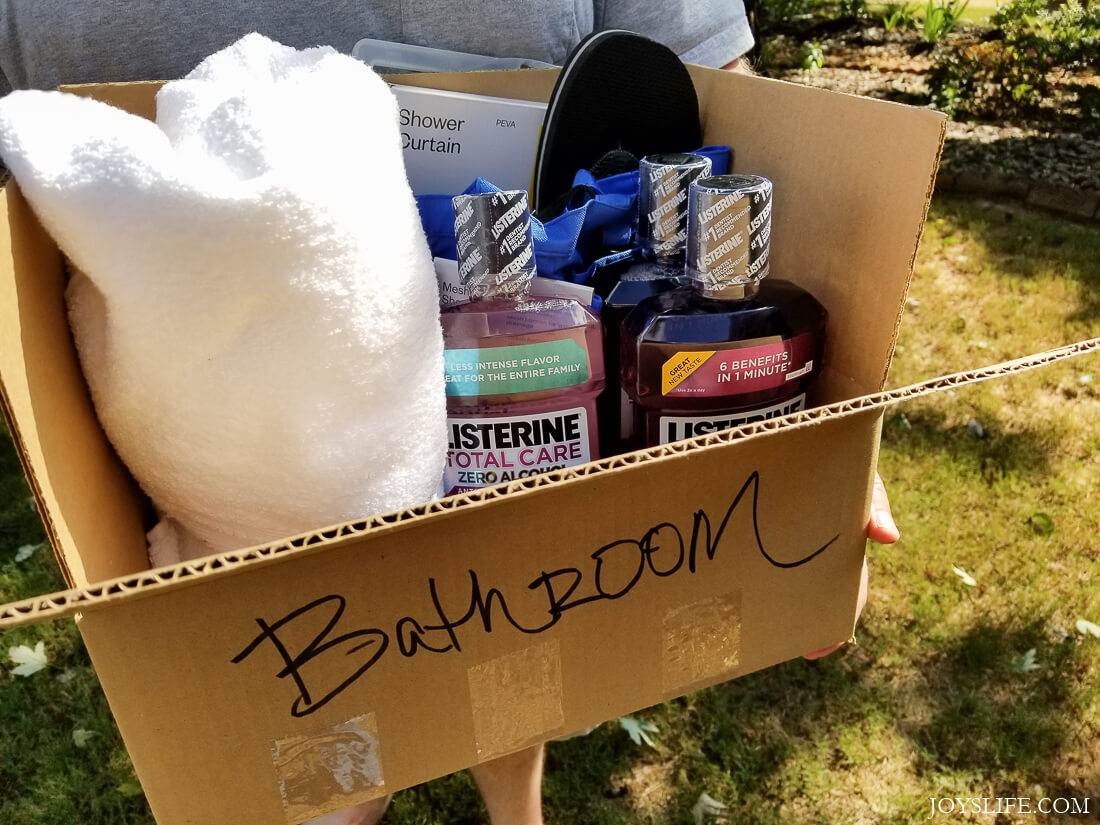 Is There Anything You Cannot and Should Not Label?
There are a few exceptions to the general rule that you can and should label everything. Here are a few examples:
1. You should not label anything hazardous.
2. You should only label something flammable.
3. You should not label anything poisonous.
4. You also should not label anything with a known allergen, such as peanuts or shellfish.
5. You should not label anything that contains alcohol.
6. You should not label anything with profanity or offensive language.
7. You should only label legal things.
8. You should not label anything that is obscene or sexually explicit.
9. Finally, you should not label anything likely to cause a fight or breach of the peace.
In general, you should use common sense when deciding whether or not to label something. If unsure, it is always better to err on caution and not mark it.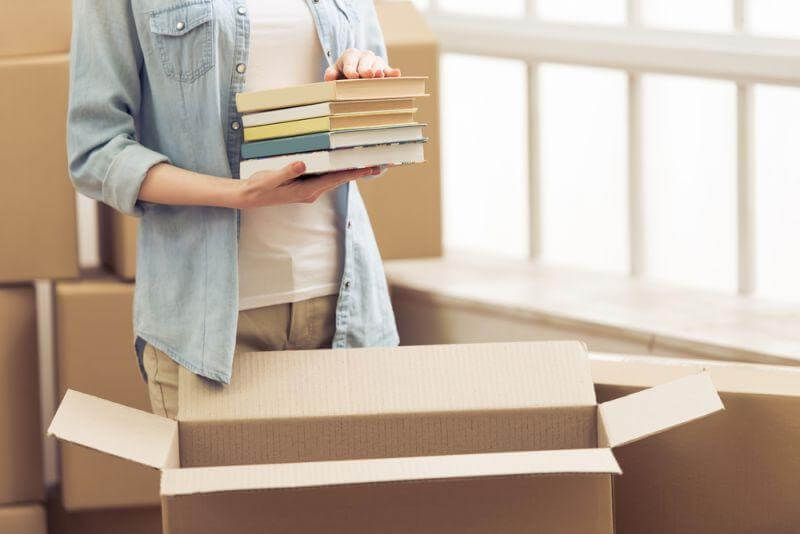 Professional Removalists Are Used to Working With Packing Labels
When you're hiring professional removalists to help you move house, it pays to be organised. One way to do this is by using packing labels, and this will help the removalists know where everything is supposed to go and make the whole process much smoother.
Packing labels come in all shapes and sizes, but there are a few key things you should always include. First, make sure to label each box with its contents, which will save you a lot of time later on when trying to find something.
Next, include the name and address of your new home. This way, if any boxes get lost in transit, the removalists will know where to send them. Finally, don't forget to put your phone number on the labels, just in case the removalists need to contact you for any reason.
With these simple tips, packing labels will help make your move much smoother and less stressful. So why not give it a try? You might be surprised at just how helpful they can be.