Tips for Safely Packing and Transporting Lamps and Light Fixtures During a Move
Moving is an exciting time but comes with its fair share of challenges. One of those challenges is safely packing and transporting lamps and light fixtures. Because of their fragility, special care must be taken when packing and transporting these artifacts. This article will review some of the best practices for moving lamps and other light fixtures.
Get Proper Packing Materials
Get suitable packaging materials before packing your lights and light fixtures—everything from durable boxes to bubble wrap, packing paper, tape, and labels. Boxes should be big enough to accommodate your lamps and light fixtures snugly, with enough to spare for other items.
Disassemble the Lamp
Before packing your lamps and light fixtures, it's vital to disassemble them. This includes removing the lampshade, light bulbs, and other detachable parts. Pack each of these items separately in their box or container. Label each box clearly to make unpacking easier.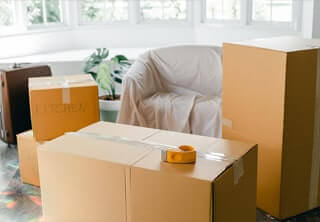 Wrap the Parts in Bubble Wrap
Once you've disassembled the lamp or light fixture, wrap each part in bubble wrap. This will help protect the parts from damage during transit. Make sure to wrap each part tightly, and use a generous amount of bubble wrap.
Use Packing Paper to Pack a Light Bulb
In addition to bubble wrap, it's also a good idea to use packing paper to protect your lamps and light fixtures. Wrap each part of the lamp or light bulb in packing paper before wrapping it in bubble wrap. This will provide an extra layer of padding and protection.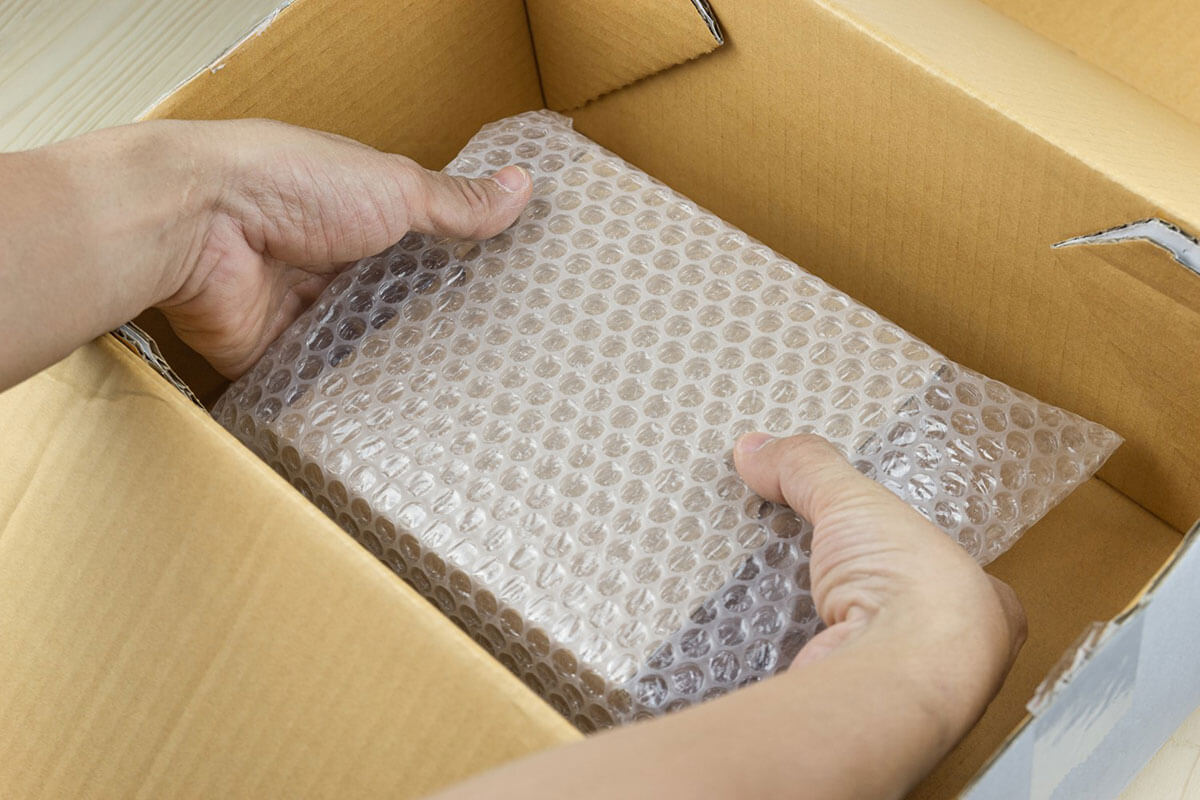 Pack the Parts Carefully
It's necessary to take extra care while packing the components of your lamps and other light fixtures. Packing material should fill all empty spaces in the box to avoid moving during delivery. Use bubble wrap or packing paper to prevent objects from shifting inside the box.
Label the Boxes
Label each box clearly with the contents, the room it belongs to, and any special handling instructions. If you do this, you and your movers will have an easier time keeping track of what goes where and what needs extra attention. To speed up unpacking, you may colour-code your labels by room.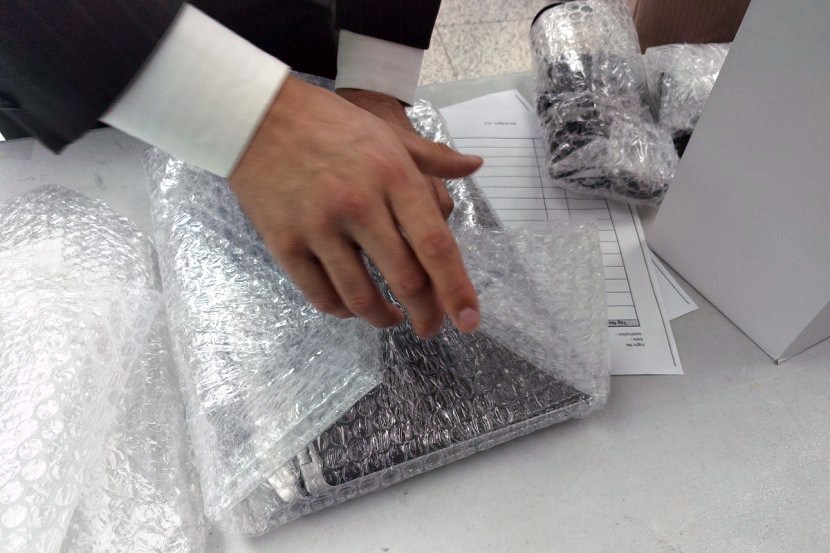 Hire Professionals to Pack Lamps and Transport Them
If you can afford to do so, hire movers who specialize in packing and moving fragile items like lighting fixtures. They will have the best techniques for making sure your lamps arrive safely in their new home. If not, make sure you get enough bubble wrap, mattress bags, and boxes of all sizes. Professionals from Careful Hands Movers are used to handling delicate and breakable items, so you won't have to worry about your lamp bases and light bulbs getting damaged as they pacl lamps before moving day.
Choose the Right Size Moving Truck
Picking the proper-sized moving truck is crucial when transferring your lamps and light fixtures. Make sure that the truck can accommodate all your moving boxes and other belongings without you having to cram them in or risk destroying anything. If you need to, rent a larger truck to move your stuff and not worry about space constraints when you pack lamps for moving.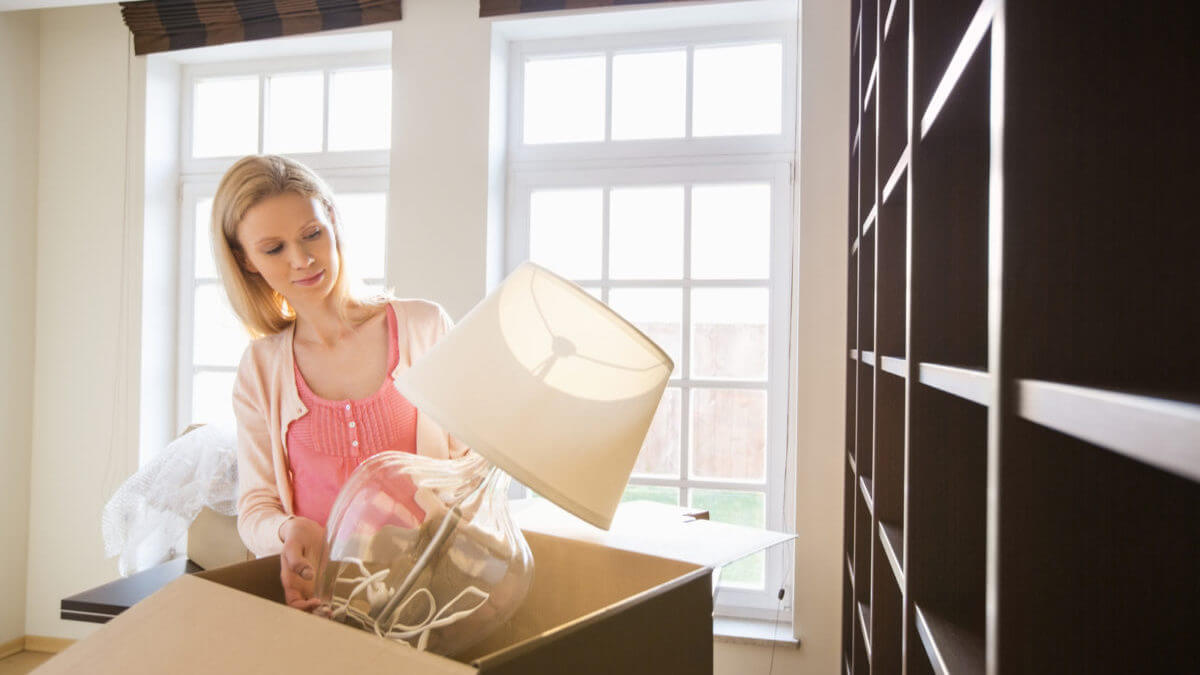 Load the Truck Properly
When loading the moving truck, store your lamps and light fixtures towards the end for easy access when unloading. When you pack table lamps, and a lamp shade, be sure to stack them upright and secure to prevent sliding or shifting during transit. Use moving straps, packing tape, or rope to secure the cardboard box in place. Add more if you are transporting more than one lamp and lamp base.
Take Extra Precautions for Fragile Lamps
If you have particularly fragile lamps, take extra precautions to protect them. Wrap them in more bubble wrap and packing paper than usual, and consider using a specialised lamp box for added protection. These boxes are designed to cushion the lamp during transport. You can even fill the same box with packing peanuts for extra security as you pack lamps and lamp parts.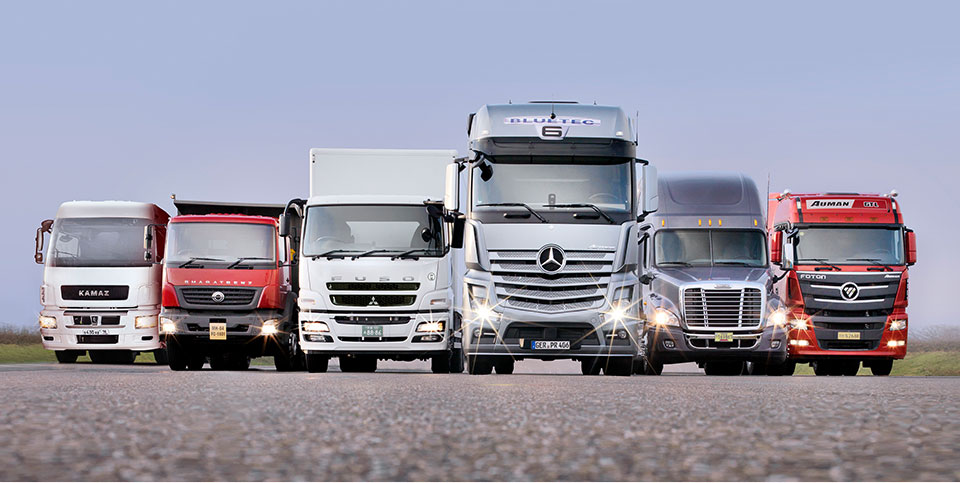 Unpack Carefully
Carefully unpack your lighting fixtures and lamps when you get to your new place. Use the labels to ensure each item is placed in its proper room, and unwrap each item slowly and carefully. Make sure to reassemble each item according to the instructions and dispose of any packing materials properly.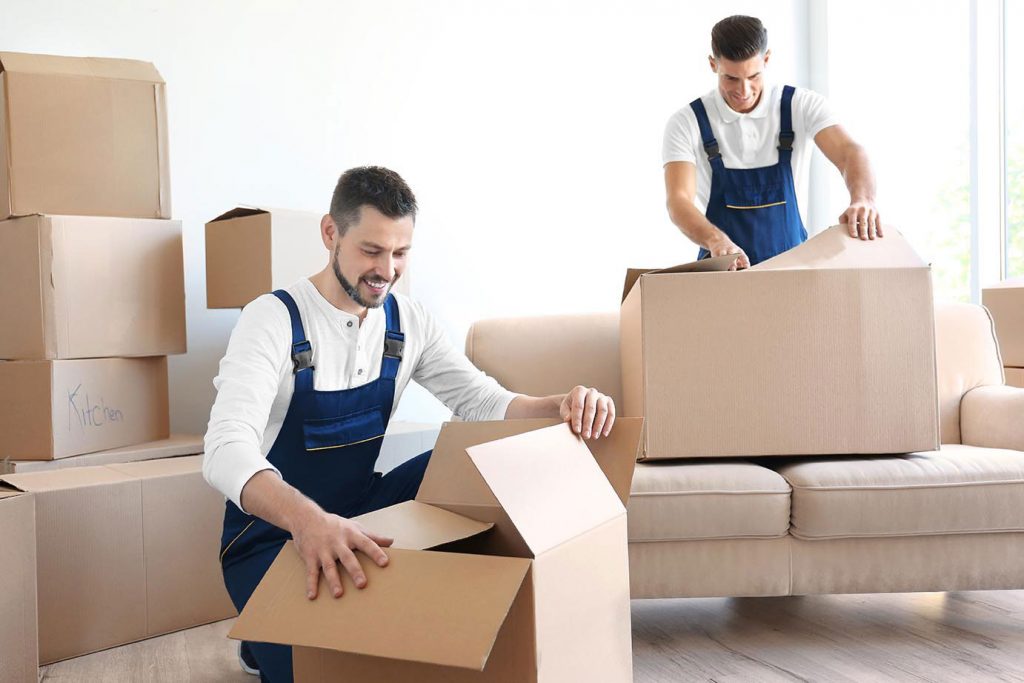 Additional Tips When Packing Lamps
Keep Track of Small Parts
While disassembling lamps or other light fixtures, don't drop or misplace any of the little parts. Screws, nuts, and bolts are all examples of small parts that are easy to lose during a relocation. Put each little piece in its plastic bag, label it carefully, and store it with its matching counterpart.
Use Lamp Shade Boxes
If you have delicate lampshades, consider using a specialised lampshade box. These boxes are designed to fit snugly and protect lamp shades during transport. Use plenty of protective materials, such as packing paper and bubble wrap.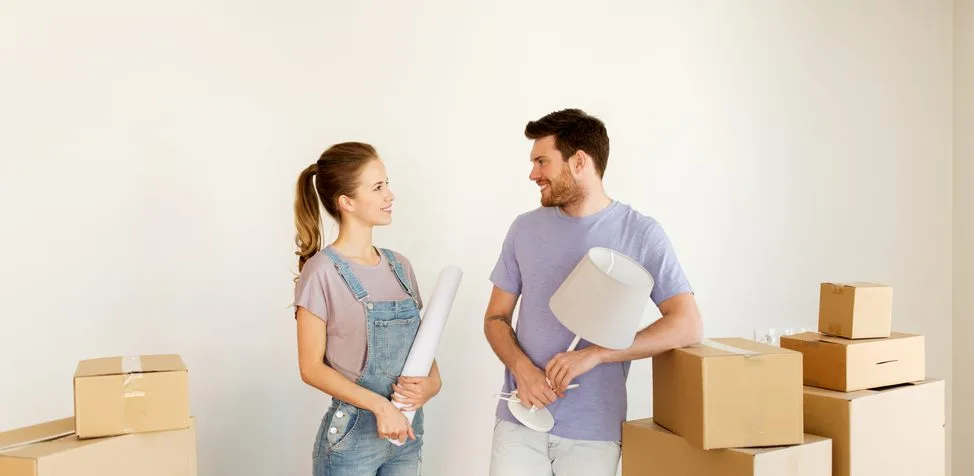 Cushion the Bottom of Each Box
When packing your lamps and light fixtures, cushion the bottom of each box with packing material. This will add another buffer between the shipment and any potential mishaps on the road. Packing material should be used liberally to avoid any movement.
Don't Overpack Boxes
When packing your lamps and light fixtures, fill the boxes evenly. Too much pressure inside can ruin your precious cargo on the way to its destination. If you need to ship many light fixtures or lights, utilise numerous smaller boxes.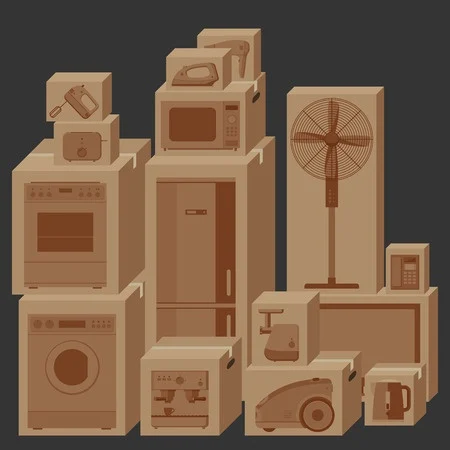 Keep Lamps and Light Fixtures Upright
When loading your lamps and light fixtures into the moving truck, always keep them upright. This will prevent damage to the bulbs and electrical components inside. Ensure to keep them from moving around or toppling over on the way there.
Consider Using a Moving Blanket
Consider using a moving blanket for protection if you have large or bulky lamps or light fixtures. Wrap the item in the moving blanket and secure it with moving straps or rope. This will add some protection when being transported.
Avoid Placing Heavy Items on the Top
Refrain from crushing your lamps and light fixtures by piling heavy boxes in the moving vehicle. The fragile contents may be crushed or smashed. Keep them in a different compartment or up high in the truck.
Move Lamps and Light Fixtures Separately
If you have particularly delicate or valuable lamps and light fixtures, consider moving them separately from the rest of your belongings. This will ensure that they receive the proper care and attention during transport and reduce the risk of damage.
Use Warning Labels
Consider using warning labels on boxes containing fragile lamps or light fixtures. This will alert your movers to the delicate nature of the items inside and remind them to handle them carefully.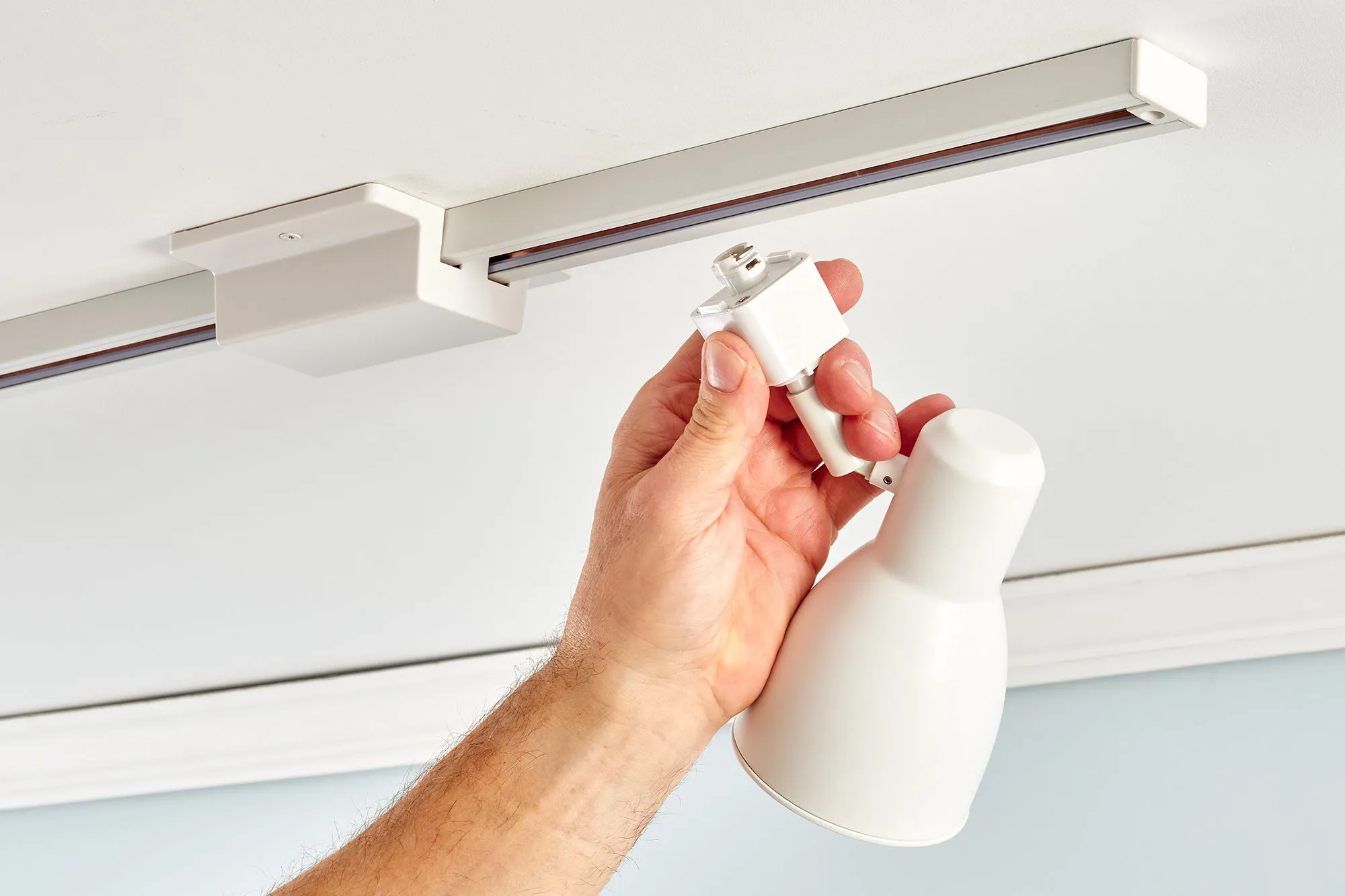 Work with Professional Movers
Consider working with professional movers if you're uncomfortable packing and transporting your lamps and light fixtures. Experienced movers have the knowledge and equipment to move your items without risk of damage safely. Choose a reputable moving company and research its policies for handling delicate objects.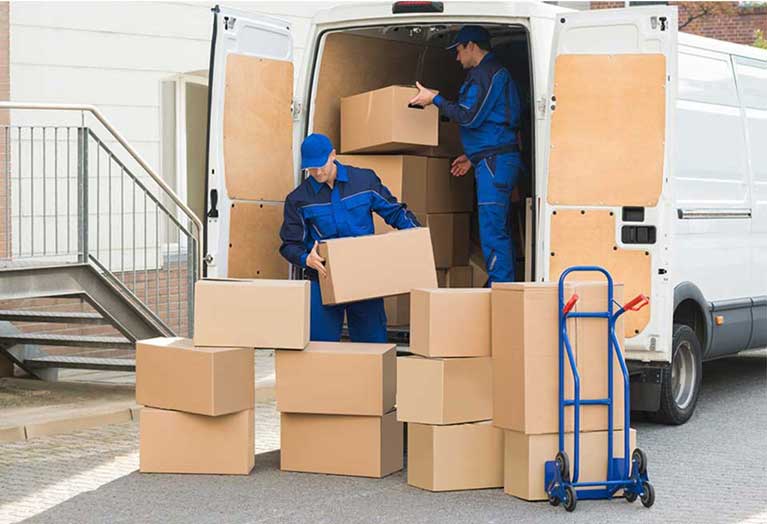 How to Keep Lighting Fixtures Clean
After moving into your new home, the first step to making it your own is to find ways to keep everything clean. This is especially true for lighting fixtures, which can accumulate dirt and dust over time. To make sure that your home's lighting fixtures are sparkling clean, here are a few tips:
Dust Regularly – Ensure you're regularly dusting off all your light fixtures. This can be done using a kitchen cloth and a vacuum with an extension attachment.
Use Cleaner: For particularly dirty or greasy areas, you may need to use some cleaning solution on the fixture itself. Choose something made explicitly for lighting fixtures, and avoid abrasive scouring pads and wire brushes.
Wipe-Off Excess Moisture: If you use a cleaning solution on your fixture, wipe off any excess moisture with a soft cloth or paper towel. This will help prevent watermarks from forming on the fixture.
Handle With Care: When cleaning your fixtures, be sure to handle them with care. Gently remove the light bulbs or panels to access the areas that need to be cleaned, and exercise caution when wiping away dust and debris.
Following these tips, you can keep your lighting fixtures looking clean for years! And if all else fails, remember to call in a professional! They can evaluate the fixtures and help you determine the best course of action.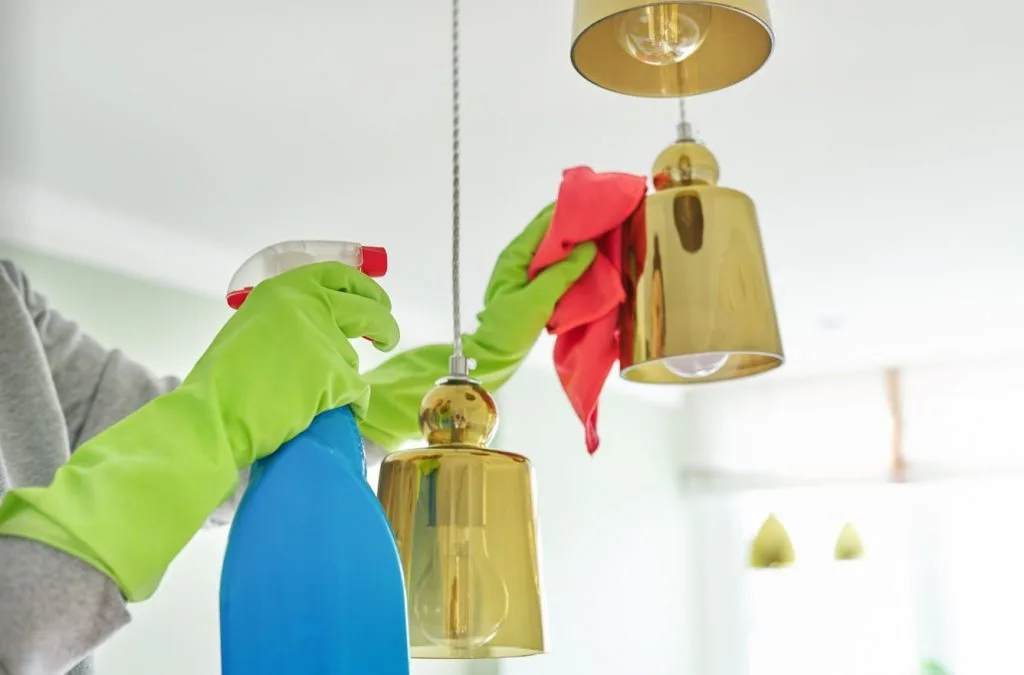 Types of Light Fixtures You Can Add to Your New Home
If your new home is not as bright as your old one and natural lighting is not an option, you can add a few extra light fixtures to liven up the whole space. Here are some of the most popular types of light fixtures you can consider:
Ceiling Lights: Ceiling lights are the ideal lighting choice because they provide general illumination and can be used in any room in your home. They come in various styles, such as pendant lights, chandeliers, flush-mount lights and semi-flush-mount lights.
Wall Lights: Wall lights are perfect for lighting tasks in hallways or bedrooms. They can be LED, halogen or solar-powered to provide a soft yet bright light quality.
Table Lamps: Table lamps are a great addition to any room in your home. They provide ambient lighting and also make for a nice decorative statement piece.
Floor Lamps: Floor lamps are perfect for different light sources when needed or to add style to your living space. They come in many different shapes, sizes and designs, so you can find one that matches your home's decor.
Adding these types of light fixtures can completely change your new home's mood and atmosphere. And remember to keep them clean by following the tips listed above.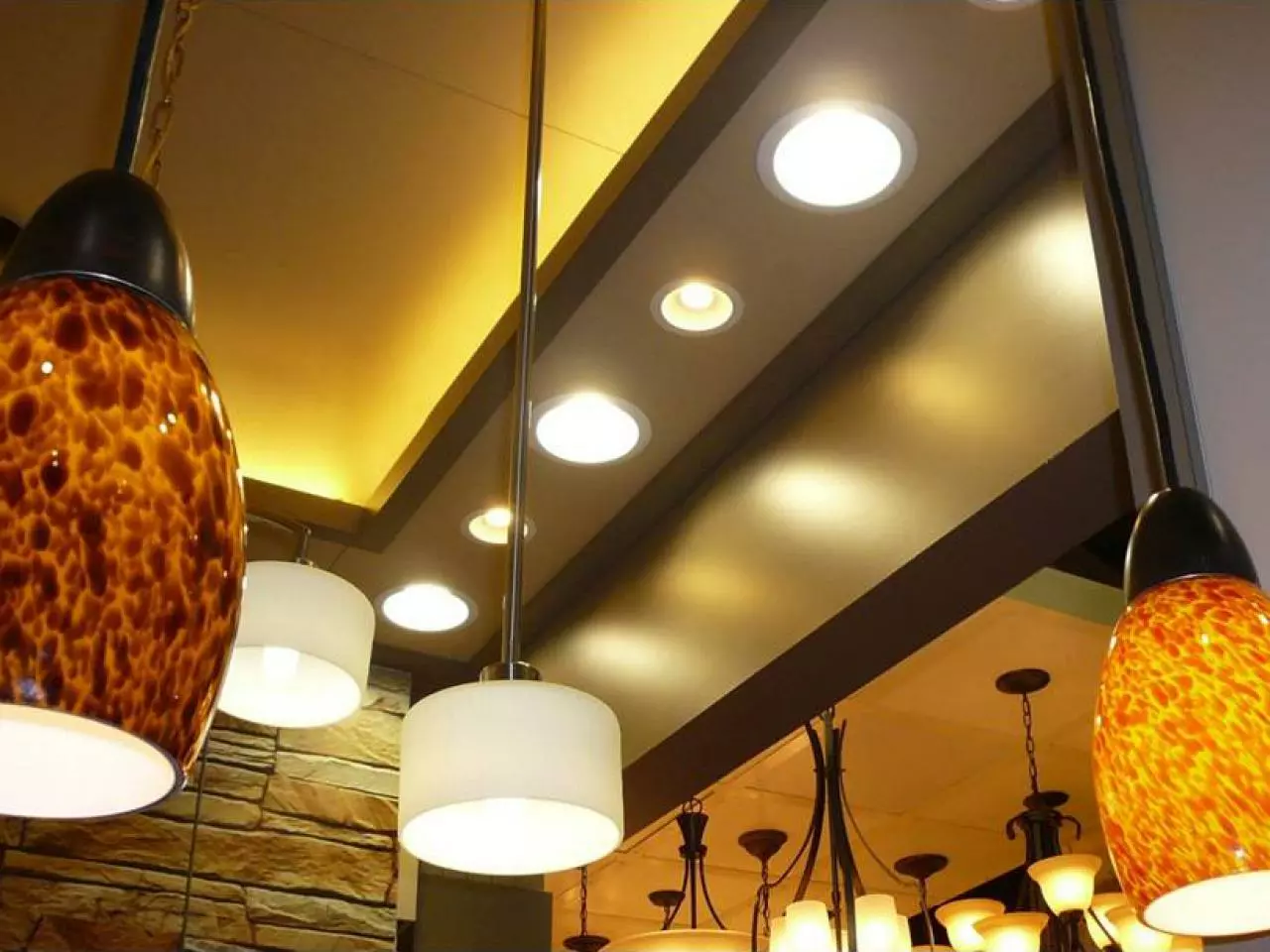 Conclusion
While packing and transporting lamps and light fixtures might be challenging, the following advice should help. Whether you choose to do the moving or hire professionals, preparation is the key to making sure your belongings make it to their new home in one piece. Careful Hands Movers is the company to call if you need trustworthy, careful movers to assist you in your upcoming relocation.