Fast and Cost-Effective Removals
Careful Hands Movers is a local moving company that provides fast, safe, cost-effective removal services for residential and commercial customers. We take pride in offering our clients the highest quality of service with an emphasis on safety and convenience.
Our experienced removalists have been trained to handle small, medium and significant moves throughout Camden, New South Wales. We understand the importance of proper packing and loading techniques to ensure your belongings arrive at their destination safely and securely.
Our team has years of experience in the removal industry and can work with you to create a tailored solution that meets your individual needs. We provide free consultations so we can learn more about your specific requirements and provide you with a competitive quote.
We offer packing services, furniture dismantling and reassembling storage solutions, and more. Our goal is to make the moving process as stress-free as possible for our clients.
Effortless Moves with Furniture Removalists
Planning a move can be overwhelming and stressful, but with the help of Careful Hands Movers, it doesn't have to be. Whether you're moving across town or the country, their experienced team of professional movers is committed to making your transition as smooth and stress-free as possible. Here are some easy tips to help make your move effortless with Careful Hands Movers:
Plan Ahead
Don't wait until the last minute to start planning and packing for your move. Designate a specific area of your home as the "packing zone", and be sure to have all the necessary packing supplies and boxes handy. As the saying goes, "Proper planning prevents poor performance", – so get started early to ensure you're prepared for the big day.
Purge Unnecessary Items
Doing a little spring cleaning before your move can save you time, energy, and money. Carefully go through your belongings and donate or discard any items that you no longer need. This will make packing more accessible and reduce the number of things you'll have to transport.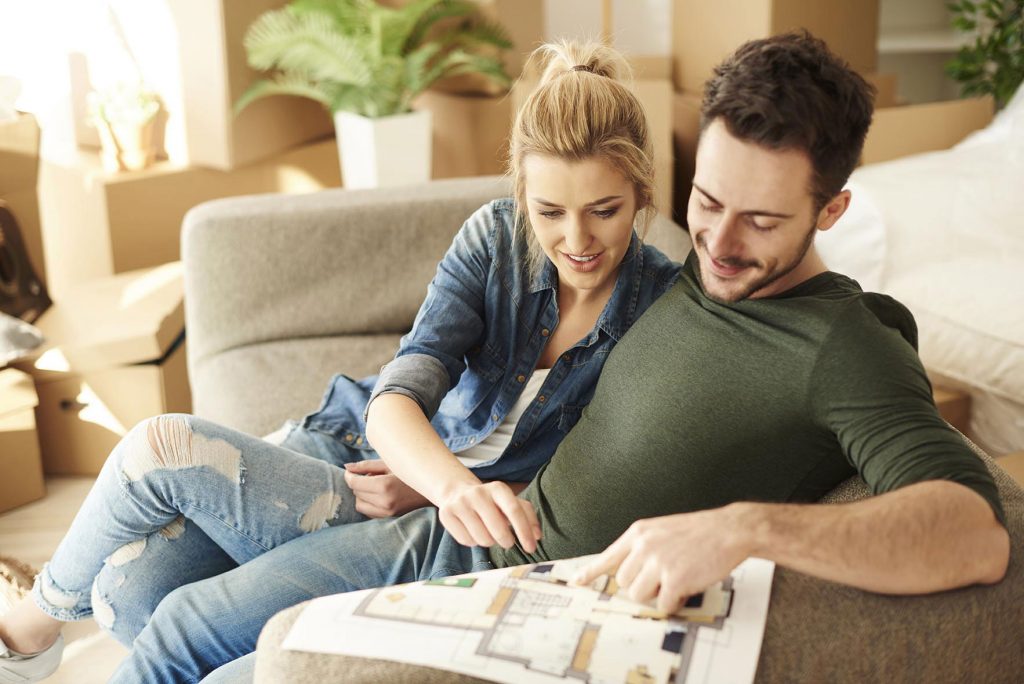 Label Everything
Labeling your boxes with their contents will be a lifesaver when it comes time to unpack. Don't forget to label any items that require special handling, such as fragile items or those that need to be kept upright.
Utilise Services
Take advantage of all the services Careful Hands Movers offer, from packing and unpacking to furniture assembly and disassembly. Letting them do the hard work for you will save you time, energy, and stress.
Take Breaks
Moving can be physically and emotionally exhausting, so take frequent daily breaks to reduce fatigue and keep yourself alert. Taking a moment to relax between tasks will help ensure everything goes as smoothly as possible.
Moving doesn't have to be stressful! Follow these simple tips to make your transition effortless with Careful Hands Movers. With their help, you'll be settled in and ready to start enjoying your new home before you know it. Get started today – contact Careful Hands Movers for more information!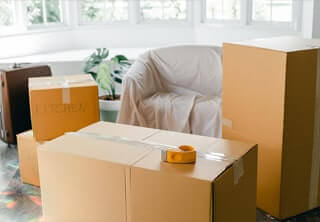 Cartons & Moving Boxes
Choose Careful Hands Movers for all your moving box needs. We offer a large selection of high-quality, durable cardboard boxes and other packing materials to help make your move easier. Our boxes come in many sizes, shapes and styles to fit almost any type of item you need to pack. Whether moving fragile items like glasses or dishes or packing clothes and linens, Careful Hands Movers has the perfect box.
Removalist cartons
Porta Robes
Picture boxes
Striped Bags
Book boxes
We have everything you need to ensure that your items are safely and securely packed. Our boxes and packing materials come with instructions so you can quickly assemble them and start packing immediately!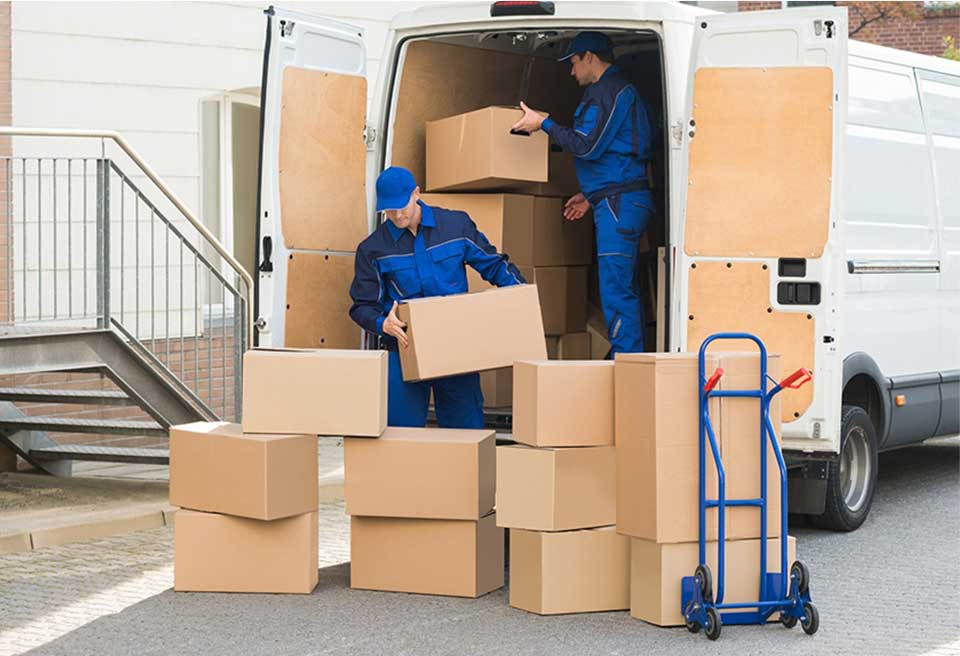 About Camden
Camden is a quaint, time-honoured town located on the outskirts of Sydney, New South Wales. It boasts an abundance of history and culture preserved over centuries! Camden is home to many attractions, such as the Camden Historical Museum. Its picturesque rural setting makes it an ideal location for those seeking to escape the city life's hustle and bustle. The town offers beautiful scenery and a peaceful atmosphere, perfect for exploring.
Living in Camden also has many benefits. Residents enjoy a close-knit community with excellent educational, recreational, and cultural facilities. There is plenty to do around the area, whether shopping at the local markets or taking a dip at the Camden Aquatic Centre. Additionally, with its proximity to Sydney, getting around is easy and convenient.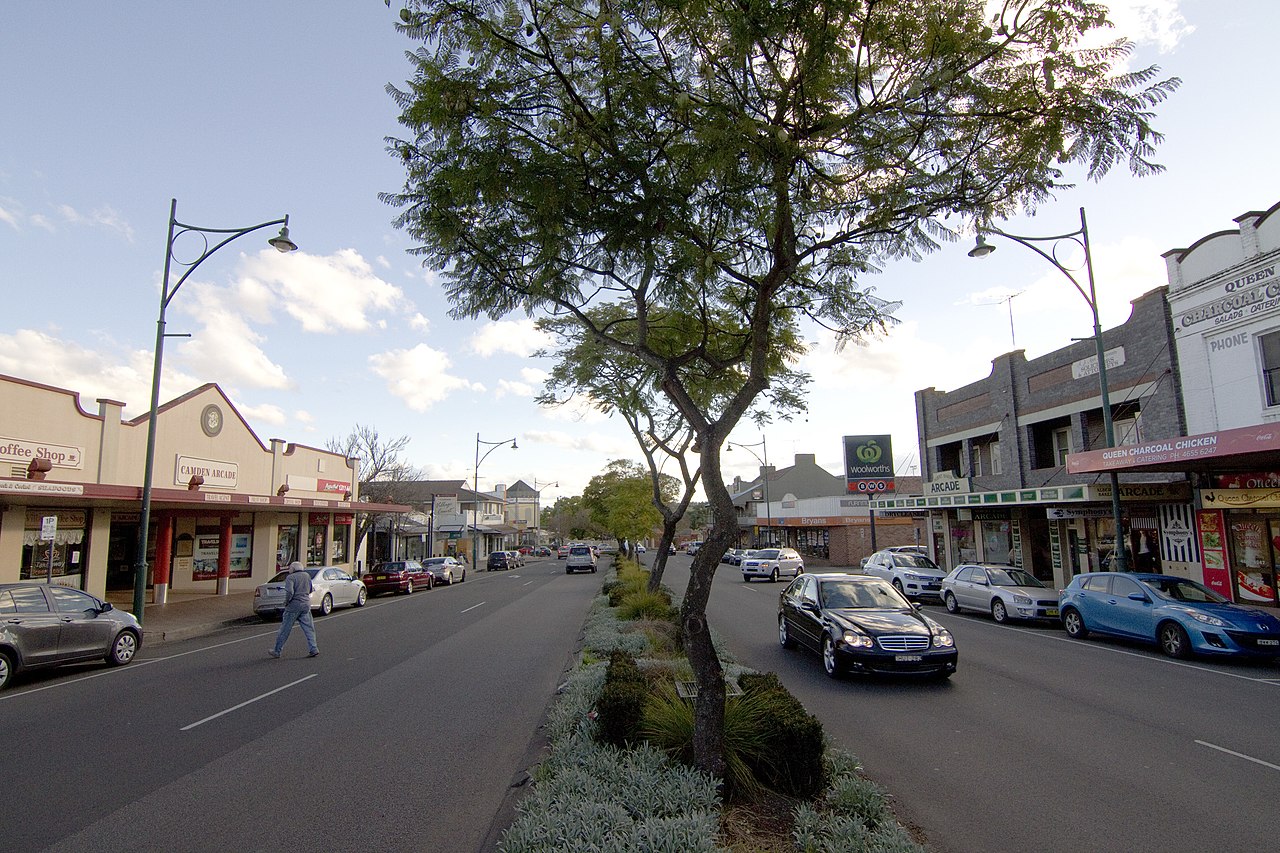 Ask Us for a Quote today!
At Careful Hands Movers, we aim to make your moving experience as stress-free and seamless as possible. We offer a wide range of services, including packing, loading, unloading, and storage solutions. Our experienced team of movers takes pride in providing reliable and efficient service at an affordable price. Contact us today!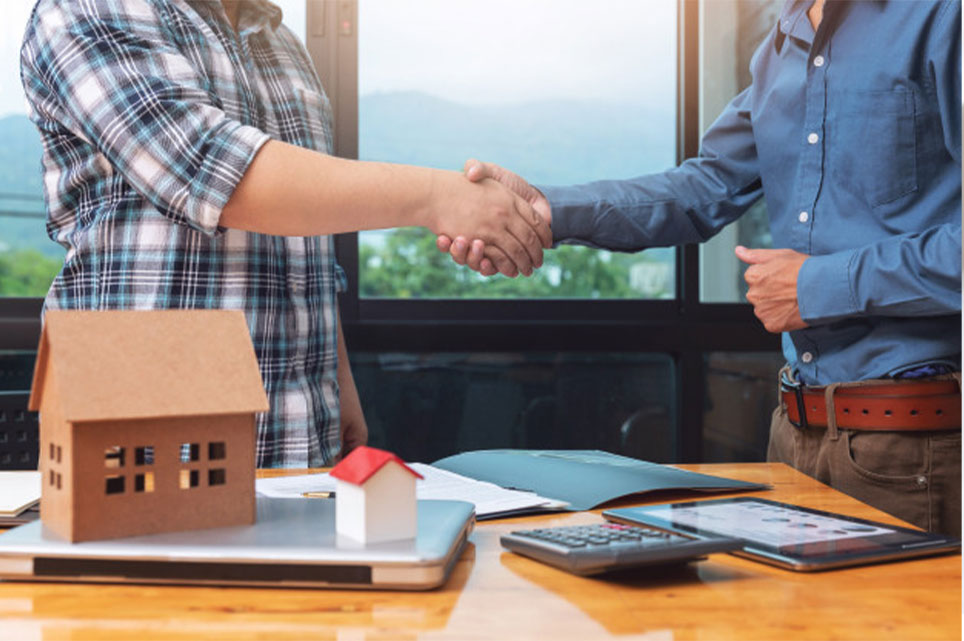 Our Services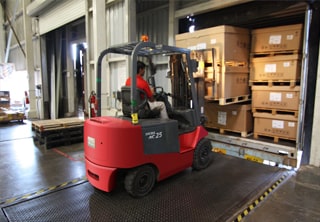 Removals Storage
As well as our removal services, Careful Hands Movers also provide storage solutions for those who need extra space. Our secure facilities are perfect for storing furniture or other items that don't fit into your new home or office. We offer flexible contracts so you can keep your things for as long as you need, and our team of experienced professionals will ensure your belongings stay safe and secure at all times.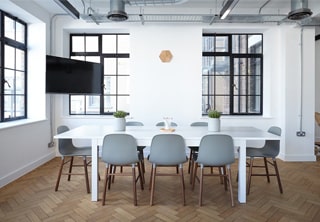 Commercial Moving Services
Careful Hands Movers also provide expert commercial moving services, so you can rest assured your business will be up and running as quickly as possible. Our highly trained staff understand how important it is to minimise disruption during a move, so we take great care in transporting all of your office equipment safely and efficiently. We'll also ensure the space is set up and ready for use, so your business can hit the ground running.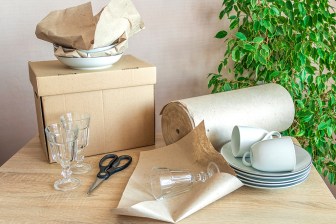 Packing and Unpacking Services
We offer a comprehensive packing service to help make your move as stress-free and hassle-free as possible. Our experienced team will carefully wrap and pack your possessions securely and safely, so you don't have to worry about them during the move. We can also unpack your items at your new home, so you don't have to spend precious time unpacking and organising everything after the move.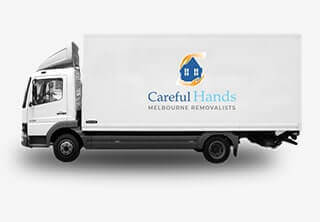 Interstate Removals
Are you moving interstate? Careful Hands Movers can help. We specialise in transporting belongings between states and have years of experience working with customers to ensure their items arrive on time and safely. We provide a comprehensive service, so you don't have to worry about any aspects of the move, allowing you to focus on other things.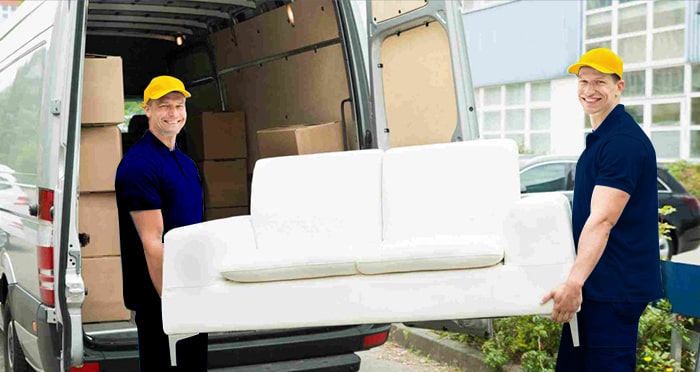 Home Removals
Moving to a new home can be a stressful experience, but Careful Hands Movers are here to help. Our experienced team of professionals will ensure your possessions are handled with care and attention throughout the process. From packing and transporting your items to unpacking them at your new residence, we provide everything that is taken care of so you don't have to worry.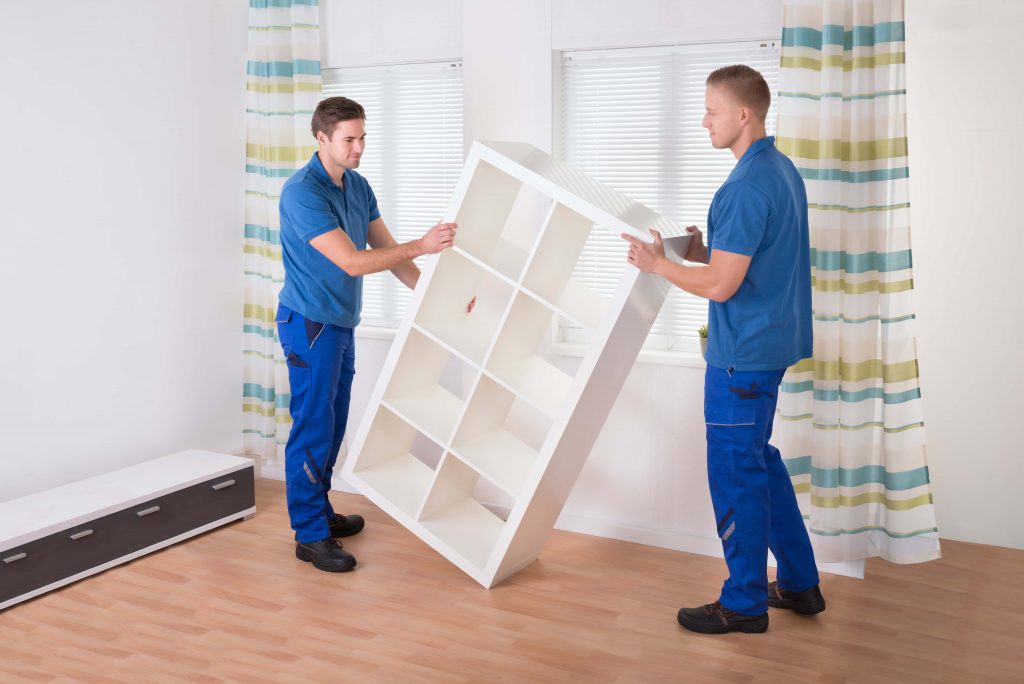 Furniture Removals
Are you worried about moving your large furniture items? Don't be. Careful Hands Movers can dismantle and reassemble your bulky items, so they arrive in one piece at their new location. Our experts are highly trained in this area, so you can rest assured that your furniture will stay safe and intact during the move.
Why Choose Us?
Making a move is a big decision, so choosing the right mover is essential. Careful Hands Movers has been helping people relocate with reliable and efficient services. Our team of experienced movers will make sure your belongings are secure and get to their destination safely.

Fast and Safe
When you hire Careful Hands Movers, you can trust that your items will be handled with care. We use top-of-the-line packing and moving materials to ensure the safety of your belongings during transit. Our experienced movers are also fully trained in proper lifting techniques to ensure each item is securely loaded onto the truck.

Affordable Rates
Careful Hands Movers is committed to offering the most competitive rates in the Camden area. We understand that moving can be expensive, and we strive to keep our prices affordable, so you don't have to break your budget. As the best removalists, we also offer discounts for significant moves, long-distance moves, and others. Ask us today for a free quote.

Excellent Customer Service
At Careful Hands Movers, we believe in providing excellent customer service. Our friendly and knowledgeable staff will happily answer any questions about our services and other concerns related to service Camden. We also offer 24/7 customer support so that you can call us anytime for assistance with your Camden move.

High-Quality Equipment
As local removalists, we use the best equipment to ensure your move is successful. Our trucks are well-maintained and equipped with safety features such as air ride suspension, GPS tracking, etc. Our removalist company also have dollies, ramps, straps, and other supplies to ensure your move goes smoothly.
What You Need to Know About Camden Removalists
What extra services do Camden removalists offer?
At Careful Hands Movers, we provide a complete range of removalist services in Camden to meet your needs. We can provide packing and unpacking, loading and unloading, furniture assembly and disassembly, office relocation, storage options and more.
Do removal companies have insurance coverage?
Our expert Camden removalists have comprehensive insurance coverage for all types of moves. Removalists in Camden understand that accidents can happen during an activity. Our team is dedicated to providing you with the peace of mind of knowing your items are covered by transit insurance and other types of coverage if something goes wrong.
What do you use for moving house?
Careful Hands Movers uses modern and reliable vans and a removalist truck for all types of moves. Our vehicles are regularly serviced and kept in excellent condition, so you can trust that your household furniture or office equipment will be transported safely from point A to point by a Camden removalist.
Our Removalist Services in Camden & Surroundings
Interstate Removalist Destination