Professional and Friendly Removal Services in Sydney
Careful Hands Movers offer excellent service when it comes to furniture removal in New South Wales and the rest of Australia. With a start to finish turn-key solution, we'll have you moved in Sydney NSW or even interstate in no time. We have an easy to navigate the booking process for our highly efficient and budget-friendly removalist services.
Take the stress out of moving house
Moving house is a pretty big deal. There's so much that needs to be done. Packing, sorting, cleaning, organising dates, bonds and leases. All of that's just for the straight-forward house moves. There can sometimes be even more complications in the case of an eviction or an emergency. You shouldn't have to add to this growing list with the burden of furniture removal.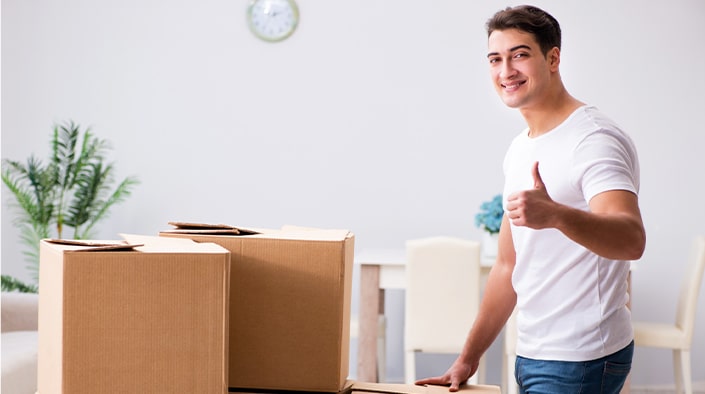 Why hire a Sydney furniture removalist?
Despite those stressors we mentioned, moving in to your new home can be an enjoyable experience. You simply need a helping hand! That's why it pays to hire professional, efficient furniture removal specialists when the time to move house comes along. Check out our top three reasons for hiring a furniture removal company.
Get your move finished faster
We can take care of your furniture removal while you focus on getting the details of your move sorted out. This will save you time! If you have children and only one mode of transport, you don't have to worry about multiple trips, rest stops or upset children. We'll be working away in the background to get your furniture and possessions moved safely to your new residence.
Protect your items when moving house
It's devastating to lose or damage your items when you're moving house. Your possessions can be expensive to replace, and in some cases, they are too sentimental to even find a replacement for. Careful Hands Movers offer wrapping and packing services. We have years of experience, and we know how to protect valuable goods to make them safe to transport. In a very rare occurrence where something might get damaged, as a business, we have insurances to cover your losses.
Save money on your house move
You might think that hiring a Sydney furniture removalist for a house move, office move or interstate move could be expensive. Not only do we aim to offer affordable removal services for our customers, we think that hiring a removalist is generally a cheaper path. Once you factor in fuel, trailer or truck hire, wrapping materials and your time away from other important things, moving your own furniture can be a costly process. Not to mention trying to organise help for heavy furniture removal.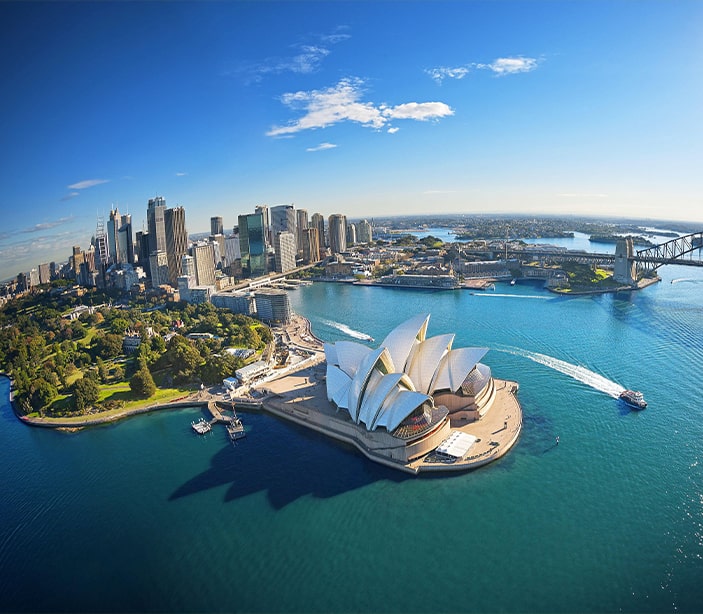 What our furniture removalist services include in Sydney, NSW
We offer a complete solution to furniture removal in Australia. You'll only need the one team for your entire removal service.
Our furniture removal services include:
Interstate house removals
Wrapping and packing
Heavy furniture removals
Apartment removals
Office removals
Home removals
You can read a full description of our services from the tab on our home page.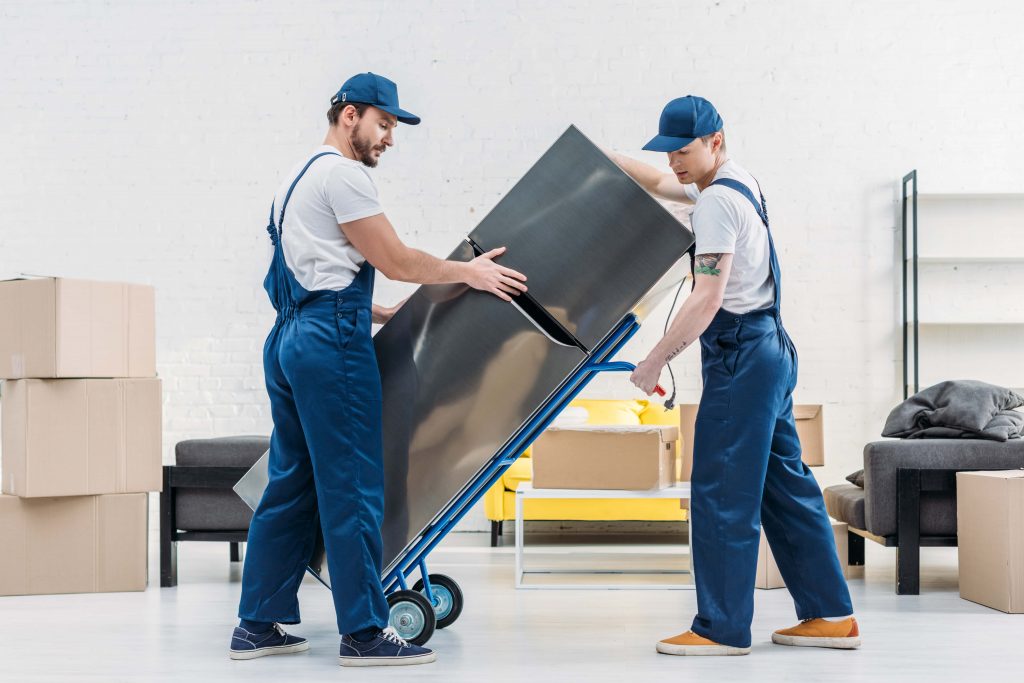 How much does it cost to hire a removalist in Australia?
Every furniture removal job is unique, that's why we offer a simple pricing model that suits everyone's needs. Our pricing for a local move in Sydney is charged on a fair hourly rate, and that even includes assembling and disassembling furniture as needed. We take care of everything!
You could be moving interstate, or maybe you just need to know how much it costs to move in Sydney. Interstate moves from Sydney around Australia are charged at a fixed rate based on the volume (in cubic meters) of the furniture. No need to panic about the hours racked up in the distance of your move.
You can contact us for an obligation free quote for your furniture removal needs, and we'll provide a quote to hire a Sydney removalist in a fast and friendly manner.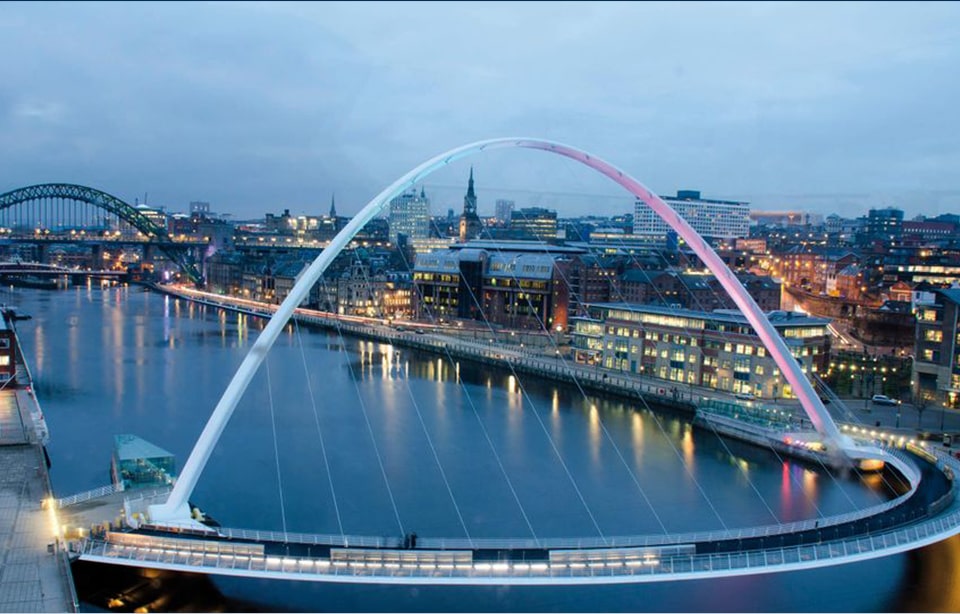 Why choose Careful Hands Movers for your home, office or apartment move?
With all of the movers in Sydney to choose from, you might be wondering why Careful Hands Movers are the best choice. We strive to provide a stress free experience for our customers, with a high focus on great customer service. We love it when our customers tell us they feel like we went above and beyond to make their move as easy as possible.
We take the utmost care with your belongings and have all of the required insurances such as public liability. We're a registered and reliable Sydney removalist company that you can trust. Our years of experience make us the top team for the task. Whether it's a move through the Sydney CBD, across the other side of New South Wales, or anywhere in Australia, no job is too big or too small for us.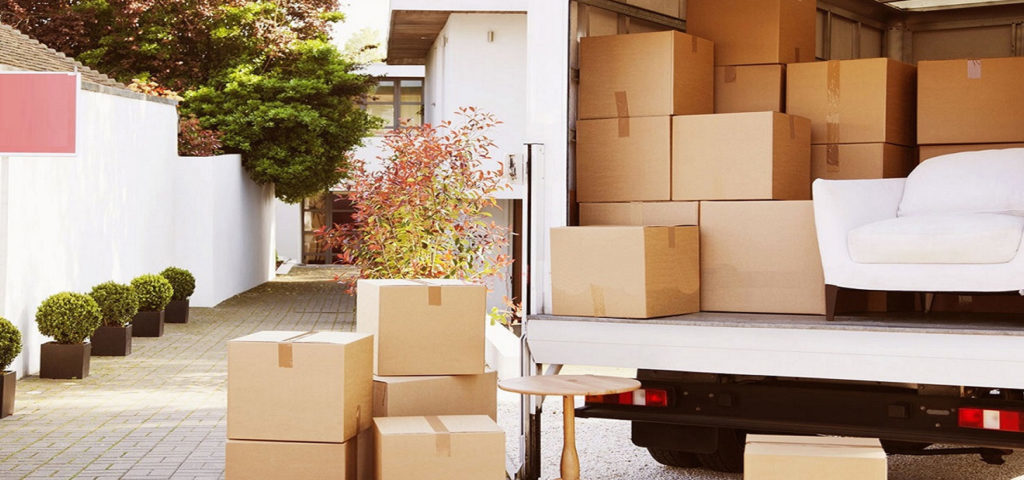 Removalists Sydney and Surroundings
What Our Customers Say About Us
Team carefully picked up & carefully delivered
We hired Careful Hand Movers to move our furniture and things for an interstate relocation. Hamish, Ru, Ivan and team carefully picked up and carefully delivered it to the apartment. Hamish and team did a very good plan to deliver it as there are parking challenges for truck in the apartment. I would highly recommend this team and would hire them again in the future.

Was very happy with the shrink wrapping
So lucky with the service provided by Jordan and Ivan for my first time home move at Melbourne.they were very careful in ensuring all out belongings were handled with care. Was very happy with the shrink wrapping of our beds! Thanks guys. Would highly recommend these fellows to anyone!

Will definitely use this company again
Sasha and Valentine were great, efficient, friendly and professional. They took time to ensure all my goods were safe and protected during transit. I let them handle everything with the move and didn't need to worry about anything. Will definitely use this company again if I need things moved again.

They were super polite and easy to deal with.
Hamish & Valanten were brilliant this past weekend. They took so much care of my home and my belongings, maneuvering everything up a narrow staircase without leaving a single scuff or mark. Everything arrived at my new place in perfect condition and they took the time to check the placement of all my furniture with me so I didn't need to move a thing myself, even down to the little details like making sure my plant pots had their matching bases. Not only did they do an amazing job but they were super polite and easy to deal with. Wouldn't hesitate to recommend them for any moves and will definitely choose them again next time!

Careful with my things
Such a positive experience – would recommend these guys and the service to everyone. Valentin and Sasha – thanks so much again. Ticked all the boxes: – On time – Careful with my things (wrapped everything that was remotely fragile in thick blanket and ensured bed was wrapped so no dust would enter) – Really polite and respectful of the house – Big guys so could carry everything easily – Worked quickly – Coordinated with business manager on arrival – Were super friendly and just made the general moving experience (which is typically stressful) super enjoyable – Communicated clearly and asked questions to clarify so no ambiguity (also email exchanges with the Careful Hand reception ahead of the move date was also very prompt and made me feel like they were on top of everything from the beginning)

I would highly recommend them
Hamish, Jordan, Cody and Sam moved us out of our 6 bedroom 3 living area home over 3 levels (including a piano!) to another similar home. They were obviously experienced and very professional and couldn't do enough to help us. Their positive attitude reduced our stress levels so much. This is my 4th move in 4 years and these guys are the cream of the crop!! I would highly recommend them and will definitely call on them next time we move (hopefully not for many years)

Very very happy, would definitely recommend.
Hamish and Douglas were extremely professional and helpful with a move that ended up being more complex than expected. They made sure all my furniture would fit in my new place even when they needed to take doors on and off. They were very polite and friendly to me and my new neighbours. Very very happy, would definitely recommend their services!

They moved us quickly and efficiently.
Everything was so great. Booking the service was easy and staff most helpful. On the day Hamish and Co were professional and friendly and moved us quickly and efficiently. Items were packed and unpacked with great care and logistical knowledge was evident. Would absolutely use your services in the future.

I would absolutely recommend them.
Using careful hands movers was a great experience. Jordan was very helpful and on time. They made sure all the furniture was packaged so that nothing got damaged, and they did it very efficiently and for a great price. I would absolutely recommend them.

I would definitely use this service again.
Jordan and Damien helped me move into a third floor apartment on a horrible day with pouring rain. They stayed upbeat the whole time and didn't even complain that there wasn't an elevator! I would definitely use this service again. The team were super responsive in setting it up with pretty short notice, and everything went well. Thanks again!