Excellent Removalists in Guildford
A lot of time, energy, and effort is required for a move. We know the importance of careful packing, protected transit, and timely delivery of our valuables. Not only do we deliver impressive services, but our team of highly-trained professionals is friendly and reliable too. We understand that moving can be a stressful experience for some people, which is why we strive to make the process as smooth and stress-free as possible.
We consider our client's specific needs and preferences, ensuring that every move is carried out with the utmost care and attention.
You can rest assured that whether you need a full-service move or just some furniture rearrangement, Careful Hands Movers has you covered. Quickly and efficiently, with as minor inconvenience to you as possible, the job will be completed by our trained professionals.
We provide state-of-the-art equipment that ensures your items will be moved safely and securely. From packing materials to full-service moving, our experienced staff covers all your needs.
Our services are not only reliable but also competitively priced. We strive to ensure you get the best value for money when removing or relocating your possessions.
If you need efficient and careful removalists in Guildford, look no further than Careful Hands Movers. Contact us today for a free quote! We are always happy to help.
Cartons & Moving Boxes
For the safekeeping of your belongings during a move, our company offers an array of moving boxes in all shapes and sizes. With us by your side, transporting any item you need to relocate is stress-free; we have small packages and large furniture boxes that can accommodate anything.
Here are your choices:
Porta Robes
Striped Bags
Removalist cartons
Book boxes
Picture boxes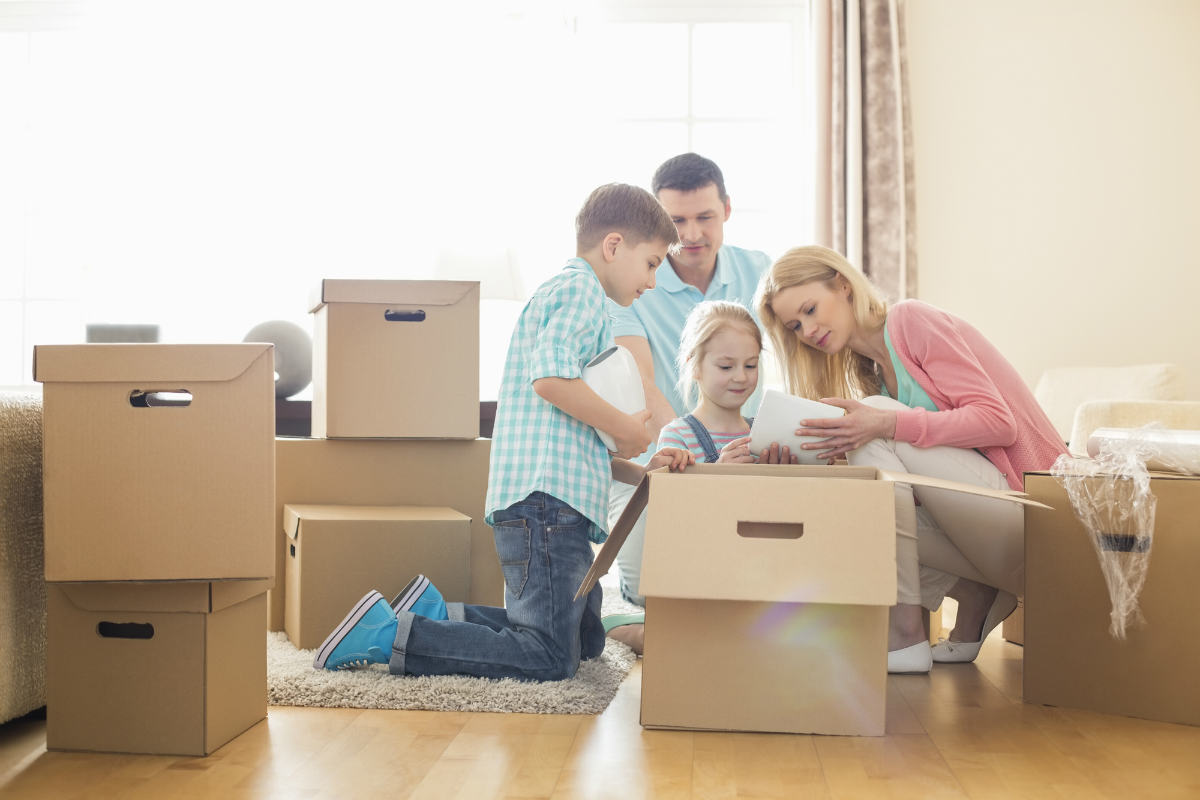 About Guildford, NSW
Guildford is a suburb in southwestern Sydney, located 25 kilometres west of the CBD. The area is steeped in history, having been part of the original land grant to the first English settlers in Australia in 1788.
Today it has become a multicultural hub offering many restaurants, cafes, shops and entertainment venues for visitors to explore. The suburb has a population of around 6,500 people as of 2019 and is close to Sydney Olympic Park, Homebush Bay and Blacktown International Sports Park. Guildford's central location is attractive to many young professionals looking for an easy commute into the CBD.
Guildford has various housing options, including detached homes, apartments, townhouses and units. The area is well-serviced by public transport, including bus routes and nearby railway stations. Guildford also has many parks, reserves and sporting fields for the community to enjoy. Guildford is an ideal suburb for those looking to explore Sydney's diverse culture while enjoying its close proximity to the city.
Guildford also offers excellent educational opportunities with a number of public and private schools in the area, including Guildford Public School, Canterbury Boys' High School, Rosebank College and Meriden Anglican School for Girls. There are also numerous tertiary institutions close by, such as the University of Sydney and Western Sydney University.
Guildford is a vibrant and diverse suburb with something to offer everyone. Whether you're looking for a great night out or an easy commute into the city, Guildford should be on your list of places to explore in Sydney.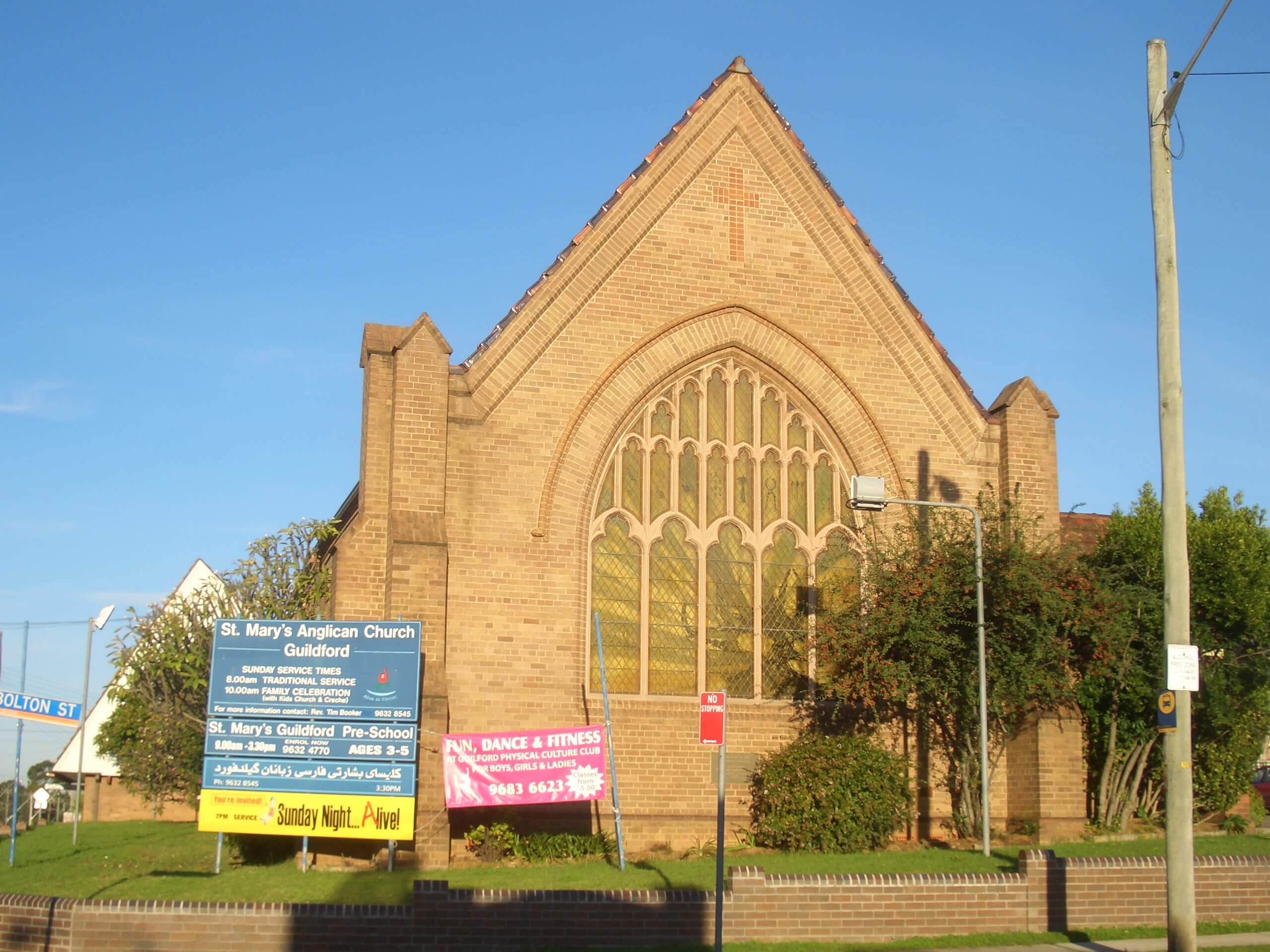 Ask Us for a Quote Today!
If you are looking for a smooth, worry-free move in Guildford, Careful Hands Movers is a perfect choice. Our priority is to exceed your expectations with our dedicated team of professionals and quality services while ensuring that all removals stay within budget and are completed on schedule. Don't hesitate to contact us to learn how we can help make your relocation stress-free or get a no-obligation quote today.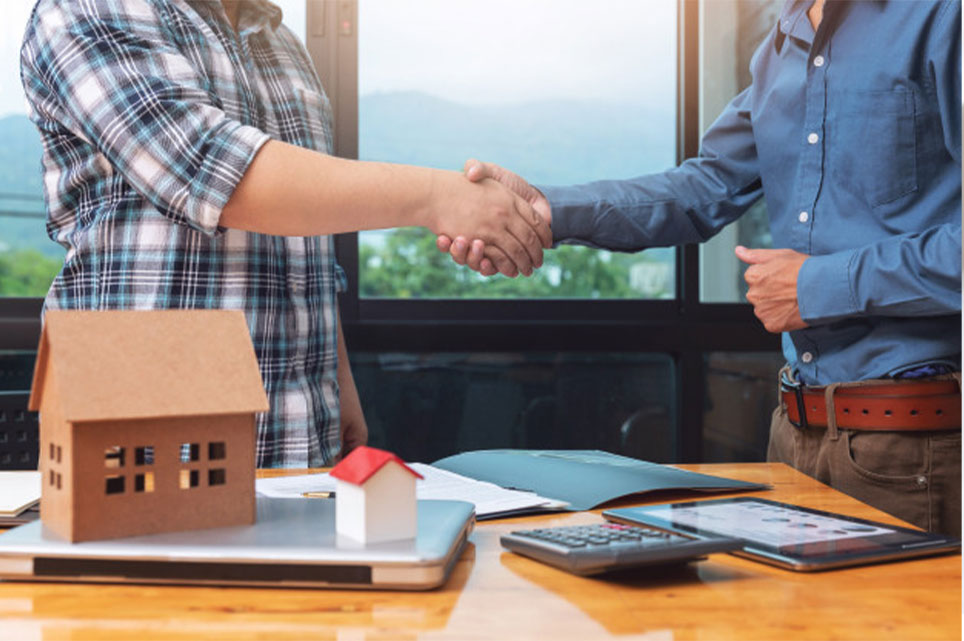 Our Services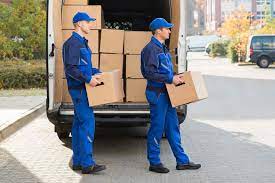 Backloading Services
At our removalist company, we are proud to offer premier backloading services to aid you in the transportation of your belongings. Our crew of dedicated movers guarantees that all items will be securely packed, transported and delivered in their original condition. Don't worry about packing up yourself, either! Our removals and packing expertise ensure that everything is stored correctly before it's time for transit. With us as your mover, you can rest assured, knowing that a secure process awaits—allowing for an effortless transition from one spot to another.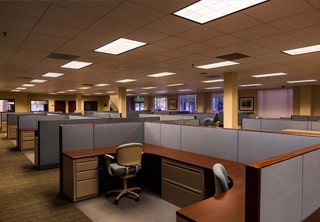 Office Removals
Our removals and packing services are also available for commercial office moves, helping you reduce downtime and stress associated with relocating. We understand the importance of a quick and precise relocation process, so our team of experienced movers will handle all aspects of your move efficiently. Whether it's disassembling equipment or carrying heavy furniture, our goal is always to provide quality services that you can rely on.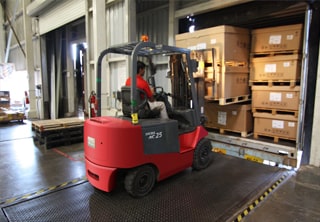 Removals Storage
Our moving company is here for you if you require a secure place to store your possessions during or after your move. Our storage facilities are climate-controlled and well-secured, so rest assured that all your items will be safe and protected while under our care. We understand that everyone's situation is different, which is why we also offer custom storage solutions tailored to fit each customer's exact specifications – ensuring complete satisfaction.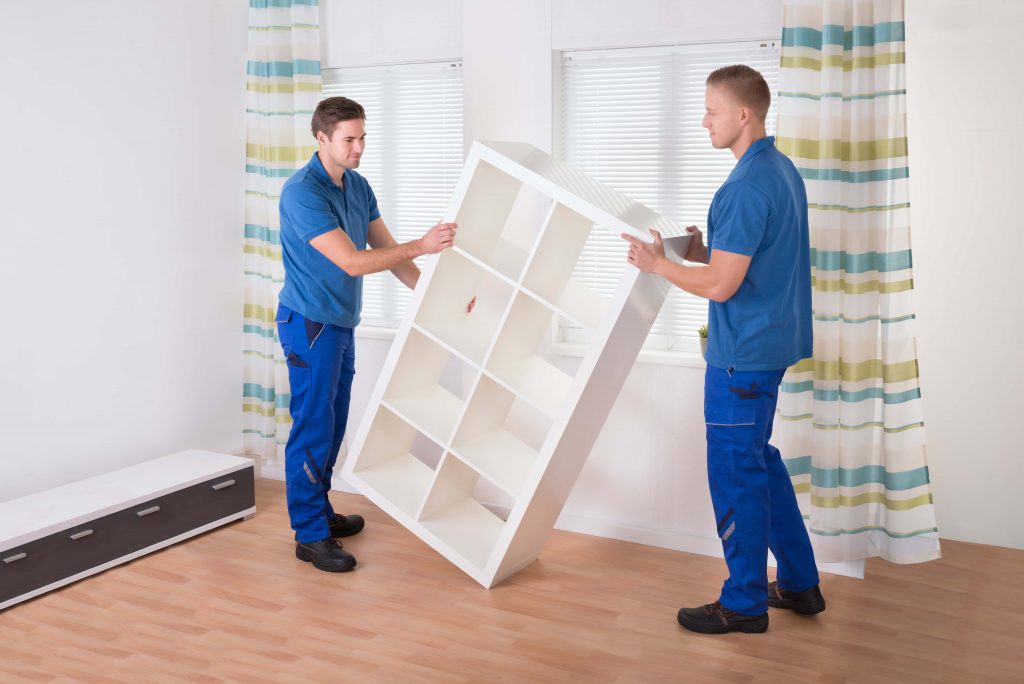 Furniture Removals
Moving furniture to a new home? Look no further than Careful Hands Movers. We provide comprehensive services that will make your relocation more accessible, faster and stress-free. Our experienced team of professionals can assemble and install your furniture quickly while ensuring it's installed correctly so you won't have anything to worry about when all is said and done! Let us handle the heavy lifting for you—we guarantee satisfaction with our reliable moving solutions.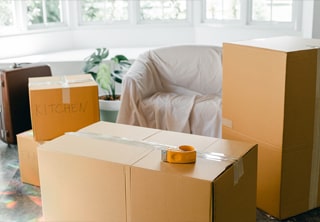 Packing and Unpacking Services
With our skilled and knowledgeable packing and unpacking services, your belongings will be prepared for their journey in no time! Our industry professionals utilise only the best materials to carefully secure all items. And don't worry about any extra stress upon reaching your new location–we'll handle it all by unloading everything and setting up furniture if need be. Let us take care of you so that moving can become a breeze!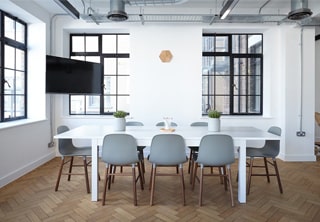 Commercial Removals
At Careful Hands Movers, we are devoted to offering comprehensive commercial relocation services without taking away from your business's day-to-day operations. Our knowledgeable team of professionals can move office furniture and equipment with speed and efficiency. We also provide specialised packing solutions for secure storage and transportation during the transition process. Let us help you make a smooth transfer so that you may continue focusing on what matters most – running your business.
Why Choose Us?
When you collaborate with our exceptional service, you're getting an enthusiastic team of professionals with a deep understanding and experience in the field. We guarantee top-tier quality service and all the work is completed in a professional manner every time.

Professional and Experienced Service
At Careful Hands Movers, we offer outstanding and dependable moving services. Our team of professional packers are highly trained in the best packing and transportation techniques to guarantee that your items will arrive safe and sound. As professional movers, we go above and beyond when unpacking and arranging furniture pieces just as they were before the move so you can enjoy your new space immediately!

Affordable Removal Services
We understand how essential it is to stay within your budget when relocating. That's why our rates are affordable and reasonable, letting you enjoy quality service without breaking the bank. Our commitment to keeping prices low has helped hundreds of customers move hassle-free and at a price point that won't exceed their budgeted limit.

Secure Storage Solutions
We offer dependable and secure storage solutions that are accessible for both short-term and extended periods. All of our climate-controlled units guarantee the security of your items, ensuring their condition remains just as it was when dropped off to us. Our reliable facilities keep your possessions safe until you return for them.

Customer Satisfaction
At Careful Hands Movers, we're devoted to exceeding customer expectations. We understand the importance of a smooth transition for our clients and guide how to make their move as painless as possible. With us, you can have confidence that your satisfaction is the top priority – rest assured that we'll use all means necessary to guarantee you are content with the outcome of your move.
What You Need to Know About Furniture Removalists Guildford in Sydney, NSW
What kind of insurance do interstate removalists offer?
At Careful Hands Movers, we offer comprehensive insurance coverage for your items should something be damaged during transit. Our professional team guarantees necessary repairs or replacements will be taken care of without issue.
Do you provide packing and unpacking services?
Yes! Our skilled professionals are recognised by the Australian Furniture Removers Association so we utilise only the best materials to prepare all items before their journey. Upon arrival, our removalist services will unload everything and set up furniture if necessary. Our cheapest removalists will take care of the details so you can enjoy a stress-free move!
Do you offer any additional services?
Yes! In addition to our packing and moving services, we also provide specialised storage solutions for those who need them. Our climate-controlled units guarantee the safety of your items, no matter how long they are stored with us. The best removalists in Guildford West can even assist in setting up furniture pieces once you arrive at your destination after moving interstate with our removalist team.
Are there any discounts available?
Yes! Our premium service proudly offers a variety of discounts for both businesses and individuals. As Guildford removalists, our goal is to ensure everyone has access to quality moving services, including house removals, furniture removal, and interstate removals, without worrying about breaking their budget.
What are other stress-free removal services you can help me with?
In addition to our furniture removals, Guildford removals also helps with office removals, piano relocations and pool table moves. Our team of highly trained Sydney removalists is ready to tackle any job, no matter how big or small, so you can enjoy a stress-free moving house experience.
Our Removalist Services in Guildford & Surroundings
Interstate Removalist Destination