Furniture Calculator
Use our online moving calculator to tally up the volume of your furniture items so we can recommend the right size of the vehicle and get a move cost.
Clear Removalist Quote
We can visit your location when convenient and conduct an in-home survey for moves of 3 bedrooms or larger.
Your Perfect Garden City Removalists
Garden City is one of Careful Hands Movers' specialized suburbs. Our team has worked in and around this residential area for a number of years, and are very familiar with the layout, and moving singles, families, and couples in, around, and out of the area! If you are looking for a quick, safe, high quality, and affordable removalist company to help you move in Garden City, give Careful Hands Movers a call!
Our Profile of Garden City
At Careful Hands Movers we love working in this area of Melbourne! Garden City is an up and coming residential area in the west of Port Melbourne, around 5kms South-West of the Melbourne CBD. Previously an area for industrial development and low-income housing, Garden City has undergone rapid and extensive re-development over the last few decades and is now one of the most sought-after suburbs in Melbourne's South West.
A little of the old school charm and history remains in the area; through preserved old town planning still intact, and the remaining double-storey red brunch houses that were built in an old English style. Most houses are heritage-listed, which creates a beautiful ambience for families and couples.
Moving to Garden City
1) We can help save you money on your move…

At Careful Hands Movers we pride ourselves on being not only competitively priced, but fast as well! We aim to help you save money on your move by working quickly and efficiently- getting the job done well, and on your timeline! Moving at the last minute? That's fine- we can help you out with no additional late-service request cost!
We will work speedily, and diligently to make your move in Garden City stress-free and affordable. We will help you money with our high quality removalist services.

2) Home and Office Furniture Removalists that go Above and Beyond

While the majority of Garden City moves are residential, we are able to help you with your every office move needs as well! Careful Hands Movers are specialists in tailored removalist services; designed packages to fit your exact moving needs. Whether you are moving your home, or your office- Careful Hands Movers are on hand to go above and beyond with specialised services and support. We will provide you with any extra boxes or services that you may need, provide you with a moving checklist, and be available to assist you with any moving-related issues you may have. What you need, we will deliver.

3) Our Service Guarantee

We take the quality of our work, and your level of satisfaction seriously. Careful Hands Movers is here to make your move stress free; we take great care of your belongings, and we pride ourselves on delivering them to you safely, intact, and efficiently! Trust Careful Hands Movers to provide you with the best removalist service in Garden City; friendly service, efficient packing and moving, high quality equipment and very competitively priced!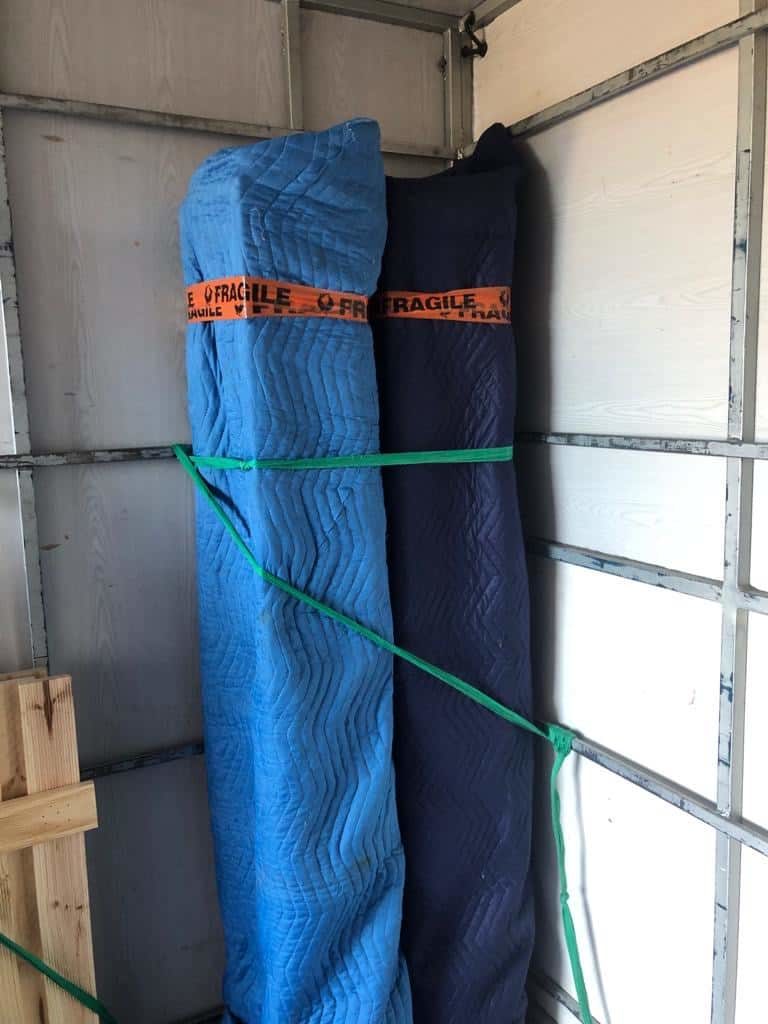 Covid Safety
We operate with strict adherence to the COVID safety guidelines. We work in a completely sanitized environment; you, your family and all of your belongings are COVID safe with us.
Contact us!
If you are about to move homes, or offices, and are looking for reliable, friendly, hard-working and fast removalists- give Careful Hands Movers a call for an obligation free consultation and quote on 1300724553.