Furniture Calculator
Use our online moving calculator to tally up the volume of your furniture items so we can recommend the right size of the vehicle and get a move cost.
Clear Removalist Quote
We can visit your location when convenient and conduct an in-home survey for moves of 3 bedrooms or larger.
Your South Wharf Specialists
Careful Hands Movers specialises in a number of prime areas around Australia, and South Wharf is one of our favourites! We love helping singles, couples, and families move in, around, and out of the area. The wonderfully accessible location of the area to Melbourne makes it a very popular spot, so if you are thinking about moving into the area- give us a call!
The Careful Hands Mover's South Wharf Profile
South Wharf is one of Melbourne's prime inner-city suburbs, located just 2kms west of the bustling CBD, and bordering on the Yarra River. It is the perfect cosmopolitan blend of business, urban living, entertainment, and easy access to almost anywhere you'd like to go in the city. It is perfect for singles, young couples, and those who love living in a bustling urban environment.
Formerly an industrial shipping area, South Wharf has been gentrified to be part of Melbourne's world-class Docklands area- where the best of city living can be found. Think of it as Melbourne's newest, oldest destination. You can now stroll down a promenade full of exciting, stylish dining venues, bars and cafes where large ships from all around the globe once came to rest to trade. most of them located in the beautifully restored 19th-century cargo sheds. Wine and dine to your heart's content along South Wharf Promenade, or head over to DFO South Wharf for a bargain-hunting shopping spree. Whatever you are after from the urban living style- South Wharf will offer it to you; and Careful Hands Movers is here to make your move easy, quick, affordable, and hassle-free!
Moving to South Wharf
Careful Hands Movers knows very well just how stressful moving can be, and we're here to help. Careful Hands Movers specialises in moving your household quickly, carefully, and safely- so that you may have total peace of mind. We are fast, and affordable; our service promise is to provide you with the best support possible on this big day.
Careful Hands Movers stands out from the crowd. We deliver the highest value moving service, and this is how we do it:
1) We Help You Save Money

We are competitively priced, and deliver an outstanding moving service every single time. We are efficient, diligent, and knowledgeable workers. We can help you plan your move in advance, or we can help you out at the last minute should your plans change quickly. We work to make your move as quick and seamless as possible, and ultimately, we save you money through the effectiveness of our high quality removalist services.

2) We Tailor Your Package

Not only do we go above and beyond with the high quality, cost-effective packing, moving and unpacking of your items- we will be on hand to provide you with any extra boxes you need, provide you with a handy moving to-do checklist, and be available to assist you with any moving-related issues you may have. We tailor our entire package to suit your individual requests and needs; it is a totally personalised service to make your move stress-free.

3) Our Removalist Service Guarantee

Careful Hands Movers provides a guarantee of high quality to all of our customers. This is how serious we are about providing you with the highest quality service. We take your satisfaction very seriously. From start to finish, we are here to provide you with the highest quality service for the entire moving process.

4) COVID Safety

All of the Careful Hands Movers teams operate within the COVID-safe regulations. We adhere to strict sanitation schedules to ensure that your move, your belongings and your family are COVID safe with us.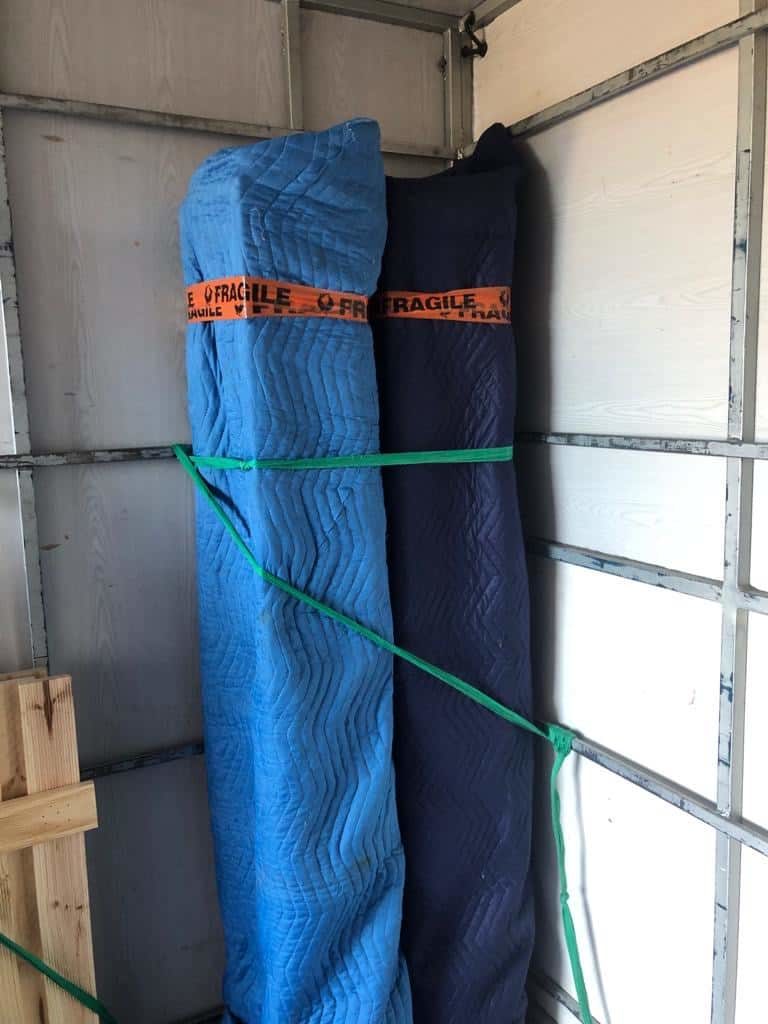 Contact us!
Considering a move into South Wharf? Looking for the most affordable,
best movers in Melbourne
area? Give Careful Hands Movers a call for an obligation-free consultation on
1300724553
.