The Best Furniture Removals in Windsor
We understand your time's value and will not waste a second of it at Careful Hands Movers. We are the reliable and local Windsor removalists you can rely on. We have a team of qualified and expert movers that will take care of all your possessions and ensure that they are safely and securely transported to your new home.
We recognise that relocating can be a challenging experience, and we will do all we can to make it as easy and stress-free for you as possible. We will offer you an exact price with no surprises or hidden fees. We can also assist you with packing and unpacking if necessary.
Reliable and Affordable Furniture Removals Windsor
We understand how vital it is for you to find a reputable and reasonably priced removalist service in Windsor. We are delighted to provide our expert services at a fantastic price.
We have extensive expertise in relocating houses and workplaces and are convinced we can satisfy your requirements. We are entirely insured, and our personnel has moving experience.
We provide a free, no-obligation quotation to ensure you receive the best deal. If you are dissatisfied with our service, we will refund your money.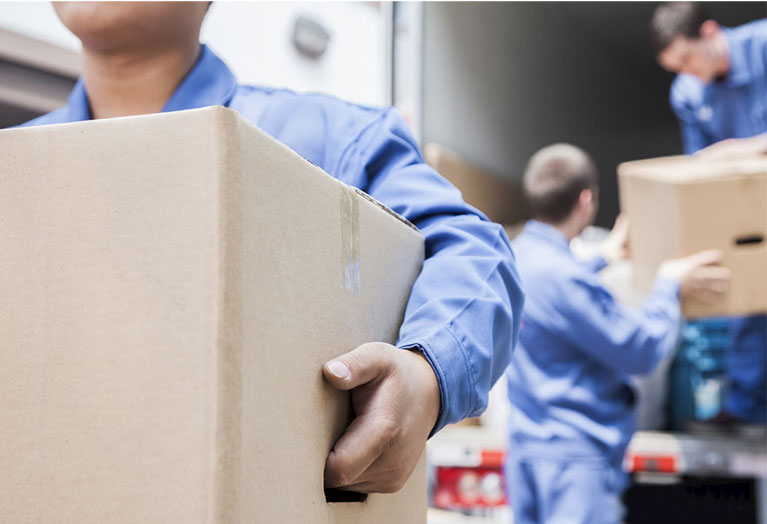 Hire Professional Removalists to Help You Move
There are several reasons to engage expert movers for your interstate or local relocation. They will save you time and stress and guarantee that your possessions are transported safely and securely.
Here are a few reasons why you should use expert removalists for your next move:
1. They have the necessary experience and knowledge to do the task effectively and securely.
2. They have the appropriate equipment to securely and efficiently transport your stuff.
3. They can offer insurance if something goes wrong during the transfer.
4. They will handle all the transfer paperwork and logistics, so you don't have to.
5. They will give you peace of mind in knowing that your valuables are in capable hands.
Are you looking for dependable and competent Windsor removalists? Careful Hands Movers is the answer. We've moved homes and companies for years, so we know how to make your relocation as easy and stress-free as possible. We can also help with packing materials, office removals, and mobile storage.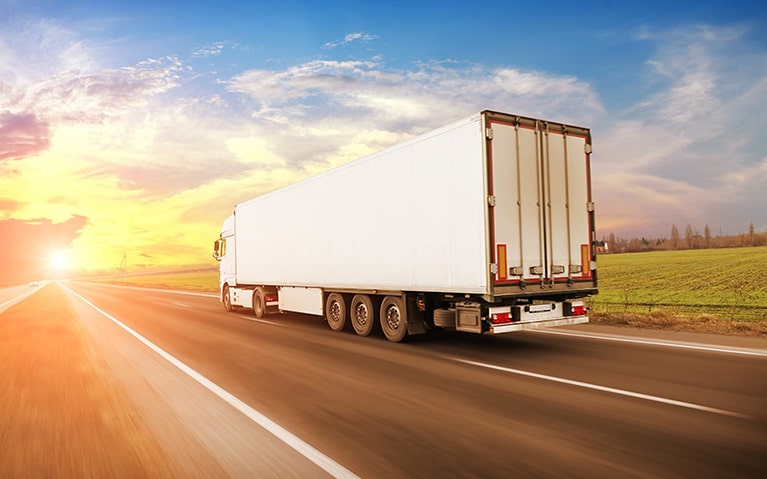 Moving Boxes and Cartons
Do you require moving boxes? Removalists in Windsor have got your back! Our crew can bring moving boxes to your door if you're relocating or need more storage space. We have a variety of sizes available so that you may get the best fit for your requirements.
Please do not hesitate to contact us if you have any other specifications. Our moving services team is always willing to assist you with a stress-free move!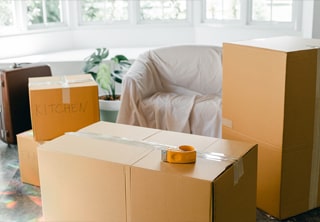 About Windsor, VIC
Windsor is a town located in Victoria, Australia. The city is situated on the southwestern edge of Melbourne, approximately 30 kilometres from the city's central business district. Windsor is a popular tourist destination due to its proximity to the city and its many attractions. The town has a population of approximately 3,000 people.
Some of the attractions in Windsor include the Royal Botanic Gardens, the Melbourne Zoo, and Windsor Castle. The town is also home to many parks, gardens, and historical landmarks.
Windsor is an ideal destination for those looking to experience all Melbourne offers without being in the city itself. The town offers a range of accommodation options, as well as a variety of restaurants and cafes. Windsor is also a convenient base for exploring the wider Victoria region.
The best time to visit Windsor is during the spring and autumn when the weather is mild, and there are fewer crowds. However, the town is enjoyable at any time of year.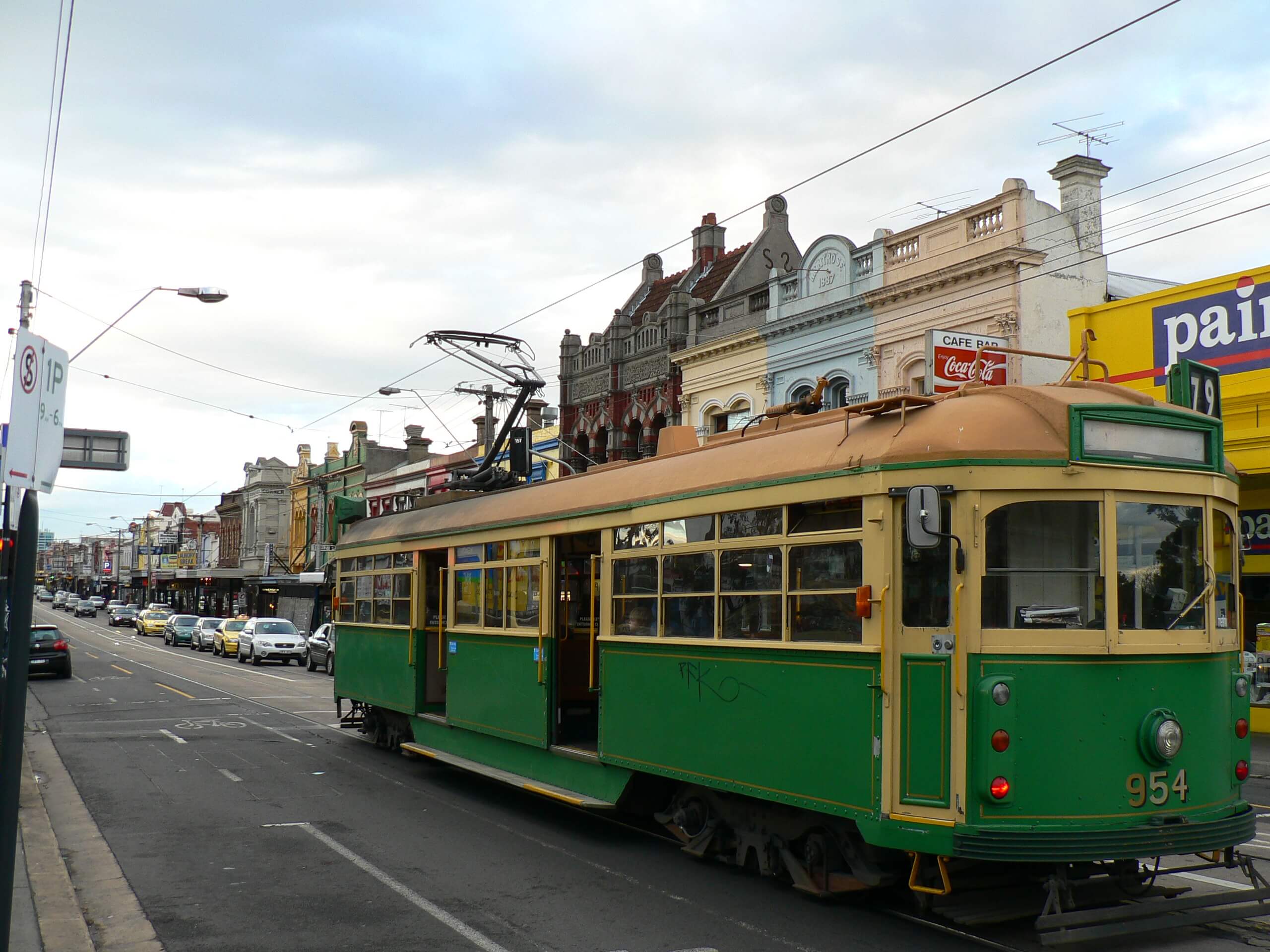 Ask Us for a Quote Today
Whether you're relocating or need some additional storage space, our removalists Windsor staff can assist you. We can bring moving boxes and other items to your door and even provide you with a free quotation! To learn more, please contact us immediately.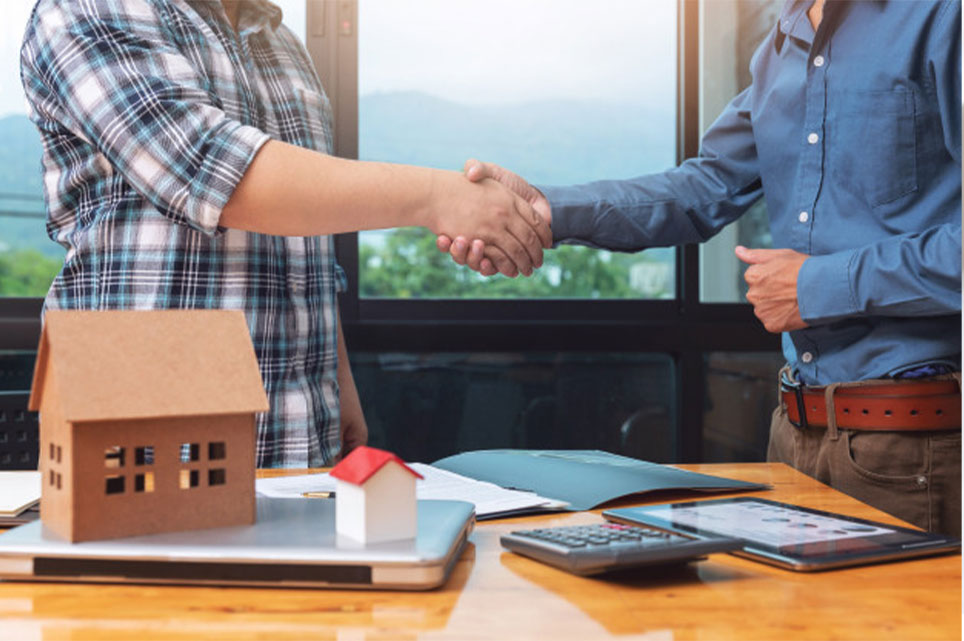 Our Services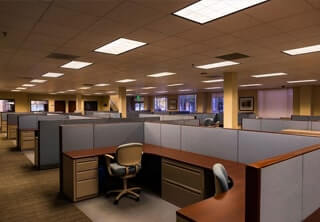 Office Removal Services
Because we are experienced and competent, many firms pick us for their office moves. We recognise that every business is unique, so we'll work with you to ensure that your transfer goes as smoothly as possible while causing the slightest disturbance to your operations.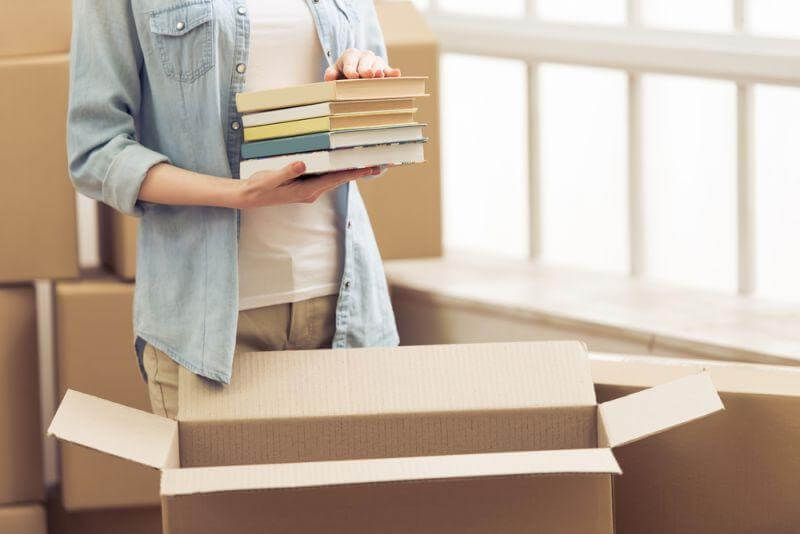 House Relocations
We understand how difficult relocating may be, so our staff will do all necessary to make the process as easy and stress-free as possible. We'll carefully pack and move your possessions to your new home so you can enjoy your new life as soon as possible!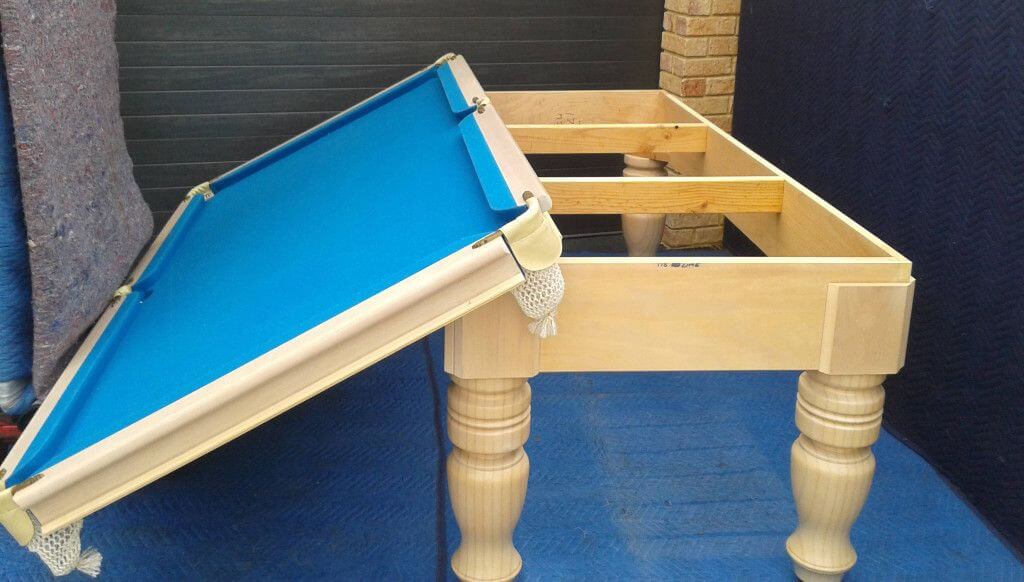 Pool Table Removals
Do you need to relocate a pool table? Not a problem! Our staff has the ability and competence to transfer your pool table securely and effectively to its new location. We'll disassemble the table and carefully transport it to arrive in pristine condition.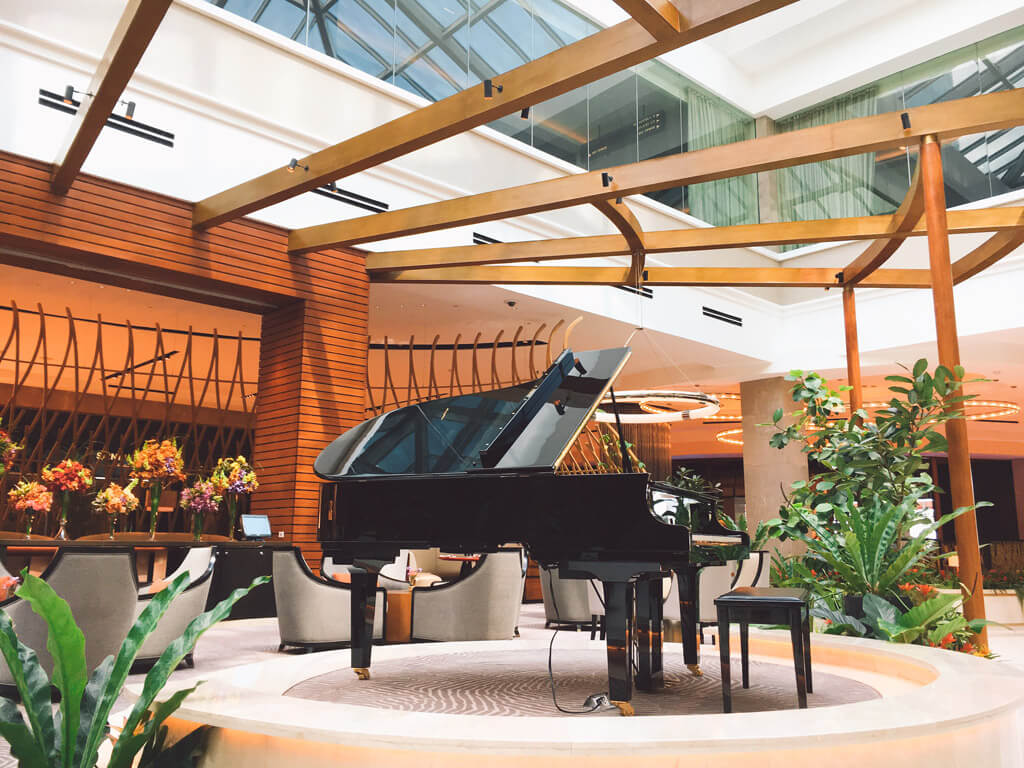 Piano Movers
Because pianos are fragile instruments, selecting a removalist with the knowledge and skills to treat them with care is critical. Over the years, our crew has relocated many pianos, so you can trust that your piano is in good hands with us.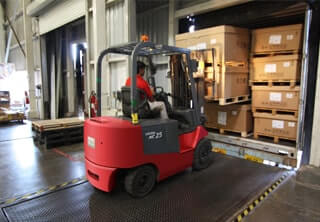 Removals Storage
To meet your demands, we provide both short-term and long-term storage options. If you're moving or need additional room, our safe and secure storage facility is ideal for keeping your stuff. We can even pick up and deliver your belongings to and from our facilities, so you don't have to!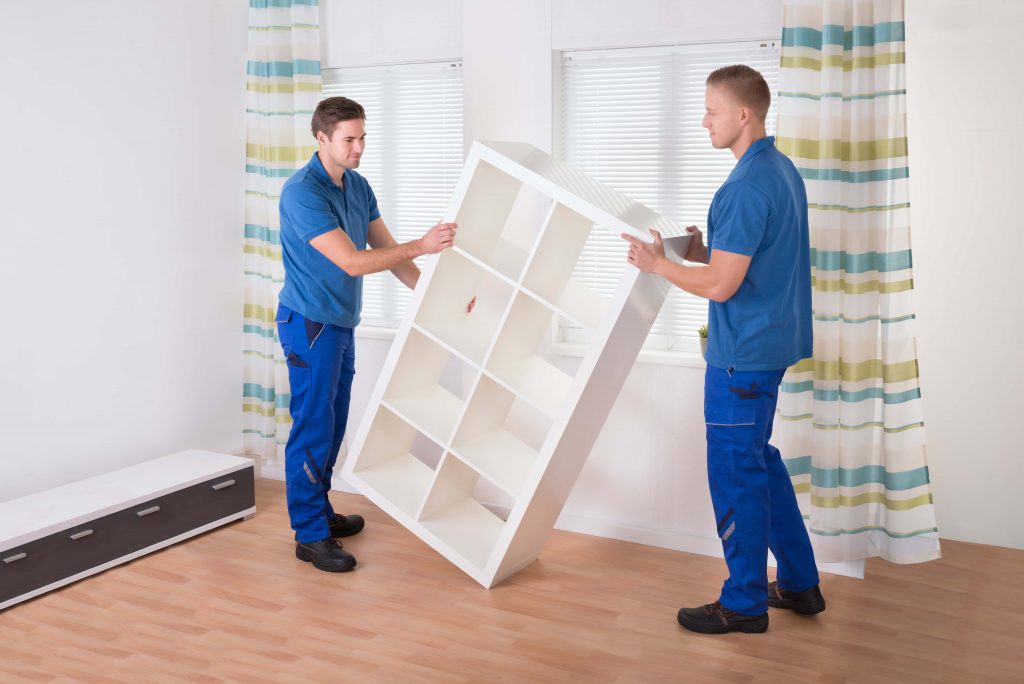 Furniture Removalists
We can assist you with moving your furniture to your new home, workplace, or storage. We will pack and transport your furniture carefully to arrive in pristine condition. If required, we may even deconstruct and reassemble your furniture.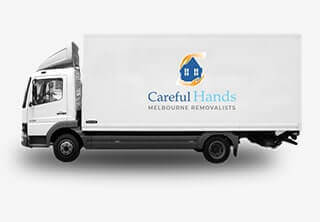 Interstate Removals
Do you need to relocate interstate? We can assist! We've helped numerous customers with their moves to and from Melbourne, so we understand what it takes to create a stress-free relocation. We'll collaborate with you to plan and carry out your activity and move your goods to your new house.
Why Should You Hire Careful Hands Movers?
When looking for a team of Windsor removalists, you want a business treating your valuables as if they were their own. You want a company with experience and a reputation for being meticulous.

Services that are safe and secure
We understand your items' importance to you, and we treat them with the utmost care. We have extensive expertise relocating homes and workplaces and know how to handle your items carefully and securely.

Reasonably priced
Our removalist services are reasonably priced. We recognise that relocating may be expensive, so we strive to keep our prices as low as possible.

Adaptable service
We recognise that everyone's demands are different. Thus we provide a flexible service to meet your needs. We can customise our services to your requirements and will collaborate with you to make your relocation as seamless and stress-free as possible.

Professionals with Prior Experience
Our removalists are skilled experts that are enthusiastic about their work. We will collaborate with you to ensure your transfer is as smooth as possible.
What You Should Know About Windsor Removalists
What are the many kinds of services offered by furniture removals Windsor?
Furniture removal services are broadly divided into two types: local and interstate. Local furniture movers can only carry your products inside the same city or municipality. However, interstate furniture removalists may transfer your things beyond state lines.
What items can cheap removalists Windsor move?
The things that can be carried out will be determined by the firm you hire. Some businesses specialise in moving items, such as pianos or antiques, but others can carry any furniture.
How much do furniture removals cost?
The cost of furniture removal varies based on the firm you hire, the distance your furniture must be delivered, and the sort of products being transported. Before making a selection, you should obtain many quotations from several firms.
How to choose friendly and professional removalists?
It is critical to select a furniture removal company that is both competent and reliable. You should also request estimates from many providers to compare pricing. Before selecting, it is also a good idea to examine internet evaluations of various firms.
When do I need furniture removalists?
A furniture removal service is required if you relocate furniture from one area to another, and this is often true for moves more than a few kilometres apart.
What should I do if my furniture is too big to transport by professional movers?
Some pieces of furniture, such as pianos or enormous closets, may be too large for ordinary furniture removal services. In these circumstances, you'll need to hire a professional service that can handle enormous furniture.
What should you take in mind while hiring removals services?
When utilising a furniture removal service, remember a few things. Before the relocation, ensure all your furniture is correctly measured and labelled. This will assist the local removalists in determining which things need to be transported and where they should be placed in the vehicle. Second, before moving furniture, empty all drawers and cabinets; this will save your valuables from being misplaced or destroyed during relocation. Finally, write a list of all the objects that will be relocated so that you may cross them off as they are placed onto the truck.
Our Removalist Services in Windsor & Surroundings
Interstate Removalist Destination